I stated in my previous article that E3 was going bit a be a bit lackluster, with no major titles rumored and most of the games were hyped for had already come out. Sonys exclusion was a big issue for me, but on retrospect it made a lot more sense for them to be absent with how lacking the rest of the show was, more on that later. What we had was the stop gap before the next generation of consoles, but this year it was more obvious than ever that a lot of games were missing for the next generation. That doesn't mean it was a totally dead year, but possibly one of the lacking E3s I've ever seen.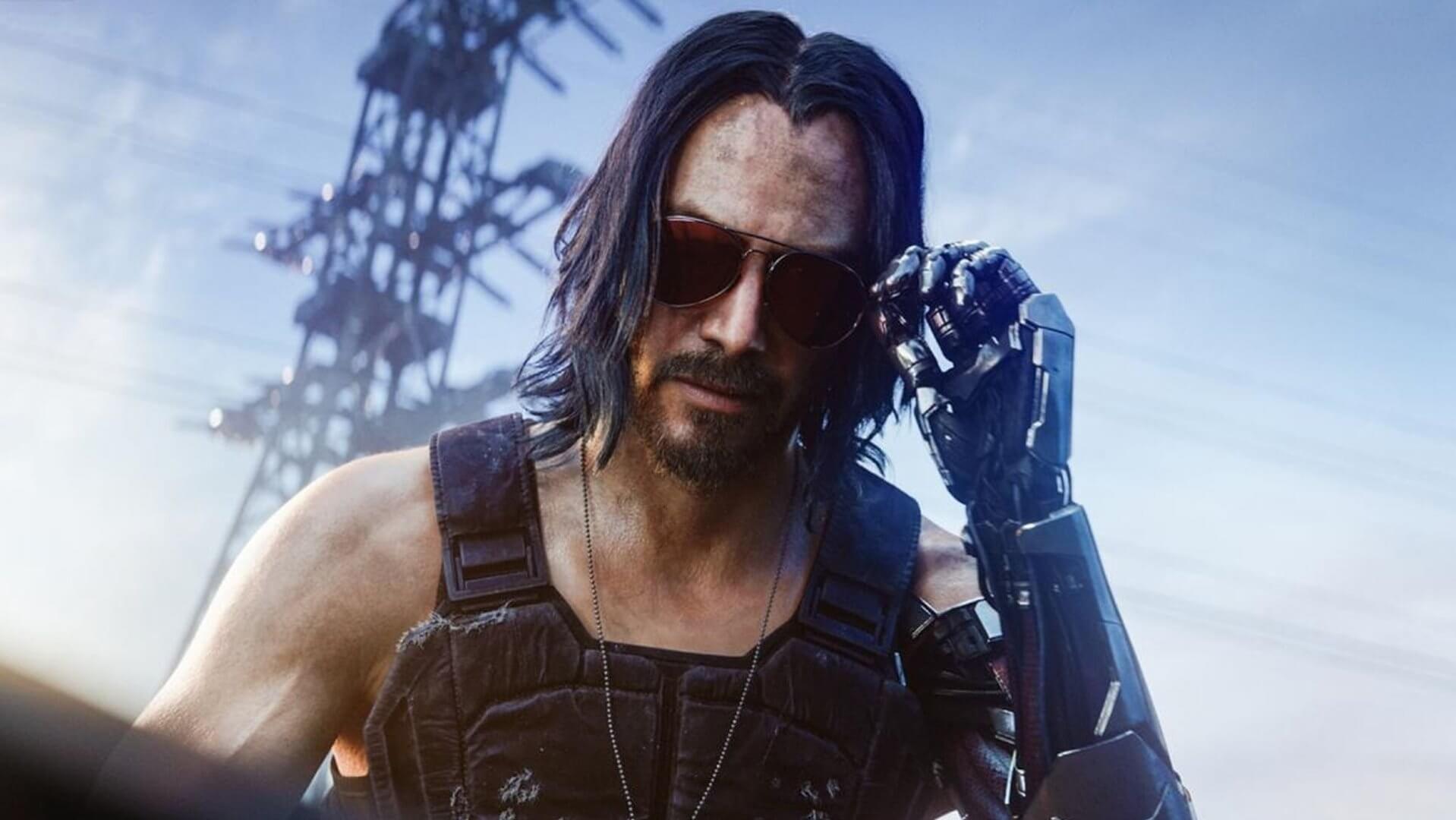 Microsoft
Microsoft's show was relatively solid; some solid games, a couple of service announcements and a sneak-peek of new hardware. Overall it was decent, but that's all it was, decent. The most important part of the show for many was Cyberpunk 2077, a game which I did not expect to see at E3, and especially did not expect to see someone such as Keanu Reeves on stage giving us a release date. This game has had me hyped for the last 6 years as the cyberpunk genre is one of my favourite worlds to delve into, check out my review for Va-11Hall-a, a more simple but story heavy game that should get you by if you can't wait for Cyberpunk. The other major announcement was 'Project Scarlett' with Halo Infinite. Personally, I don't care for Halo and my understanding is that Halo's reception after Halo Reach has been ok at best. They ran off a bunch of numbers of Scarlett's power but honestly, I find them useless until we see what developers can do with such power. They showed off some Halo Infinite, but no gameplay, a common theme at E3 this year. Granted it's a long way off yet, holiday season 2020 they told us, so they don't need to go all out just yet. A game I was excited for, Elden Ring, got confirmed with a very generic Dark Souls style trailer, but of course, no gameplay. Gears of War 5 got some more coverage but guess what? No gameplay. There were minor trailers for games like Outer Worlds, Blair Witch, Borderlands 3 amongst others, but none of them really getting me super excited, the only exception being 12 Minutes, an 'interactive thriller' that drops you into a time loop. It has me curious, but that's all. The only other announcements made were all about Xbox services. The first being gamepass on PC. You can now play all the gamepass titles on your pc, but you can also combine it with your Xbox live account, so for £11 a month you can have Xbox live, gamepass and gamepass for PC which is stupidly good value. XCloud was the other big announcement at their show; think of it as remote play for Xbox. You can stream directly from Xbox servers, or stream from your own console at home to continue playing where you left off. It's not ready for prime time yet, but it's another service to add to their lineup. As I said previously, Microsoft's show was solid, but when I really started to break down what they showed off, it started to fall apart. Cyberpunk 2077 was a big deal, but it's multi-platform anyway and Halo Infinite and Project Scarlett are a big deal but are 18 months away still. So what we really have is some good service announcements and that's it. I don't mean to down on the show as it was one of the better shows of E3 2019, but when you start to think about it, there wasn't really anything there.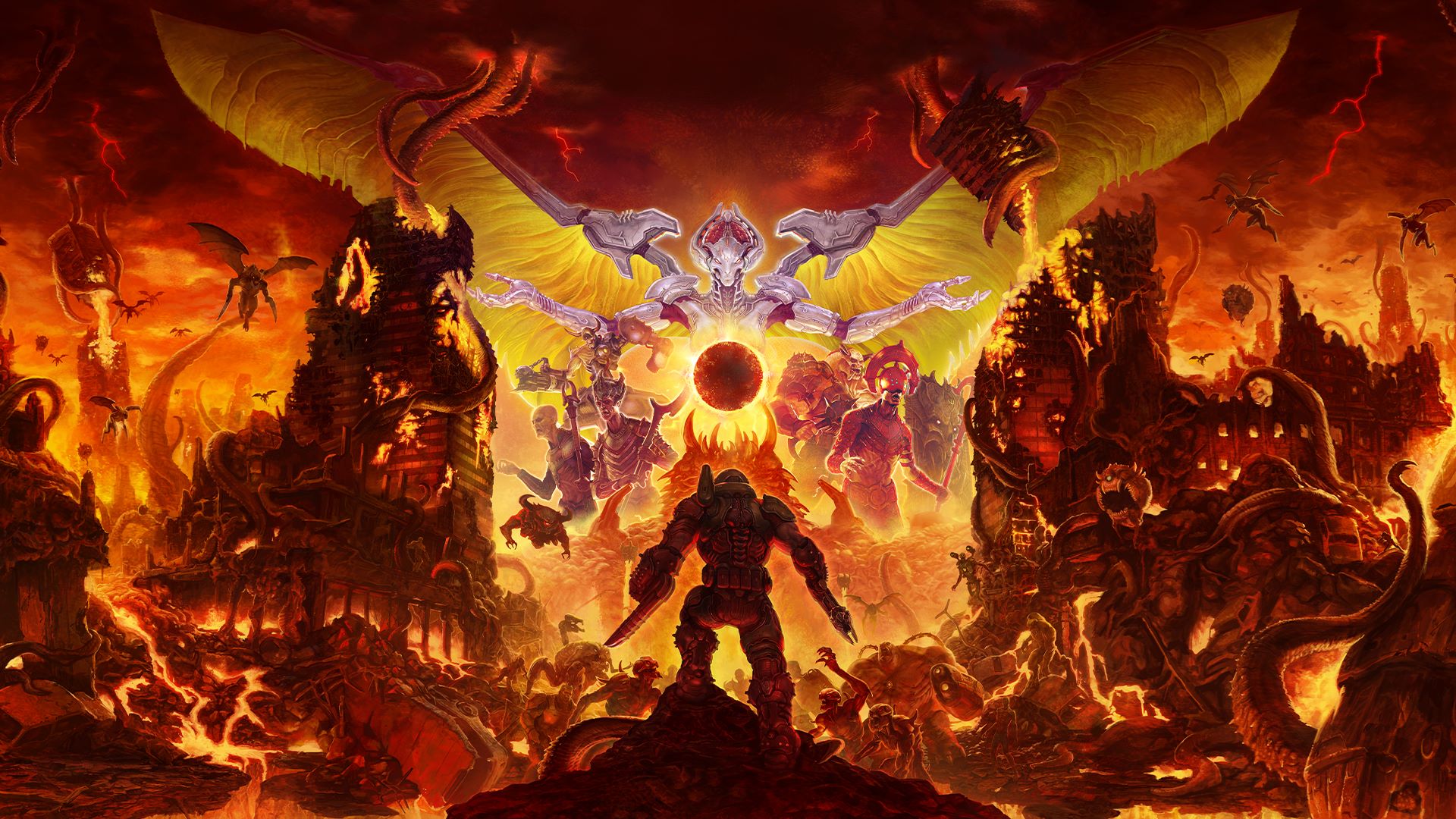 Bethesda
Doom Eternal; that's all you need to know as aside from a few exceptions, Bethesda's show was terrible. Ghostwire Tokyo was the first game they showed off that made me pay attention, although we didn't get any gameplay (E3 themes) we did get an artsy trailer presented by an energetic Ikumi Nakamura, which is always endearing to see people passionate about their projects and not just corporate shills thrown on stage to talk about it. The game calls itself a "A new kind of action adventure game", interested of course but still nothing to show for it. After more faffing about Arkane Studios come out, a new Dishonored? nope. What we did get did seem to have some artistic values though. Deathloop takes the role of 2 people who are at war with each other on a strange island. When they die they instantly start the day over (think of a gritty Groundhog day). Much like Ghostwire Tokyo I'm intrigued, but what's the theme this year? no gameplay. Finally, we have Doom Eternal which I am hyped for. I've been playing Doom since Doom 2 back in the mid-90s and this game looks to expand on what made the 2016 game so great. High-speed action, multiple weapons and extreme gore. There wasn't much really new, but at least got a release date, November 22nd. As for everything else? It was boring. Fallout 76 is adding NPCs and dialogue trees, stuff which should've been in the game in the first place. A Battle Royale mode which doesn't look fun, and a new main quest. Fallout 76 isn't a terrible game, but I can't see these features making the game a critical success. Elder Scrolls Online is getting some new content, what that content is I'm not massively interested in as the game just doesn't look that fun. Elder Scrolls Blades is coming to Switch which might be fun, but after playing on my phone I got extremely bored, but it's free so it might play better on an actual console. Elder Scrolls also tried to push people to play Legends, their card-based game that I'm surprised they're still trying to push. Wolfenstein: Young Blood was shown off although we already knew everything about it, and as much as I love the Cyberpunk Nazi aesthetic it's trying to pull off, I can't deal with the 'Murica superheroes that are the protagonists, but co-op shooters are always fun. Commander Keen also got a reboot which no one was asking for and looks awful, it's a mobile game so you know it's gonna suck already. Bethesda was just boring, I wasn't expecting too much anyway but was hoping for at least Starfield which they mentioned they were working on, along with The Elder Scrolls 6, but we saw nothing of Starfield. It was a very bland year for them just showing off games we already knew about, no massive reveals or announcements, just a bunch of filler. It was the worst show in ages but then Ubisoft show came around to take that title from them.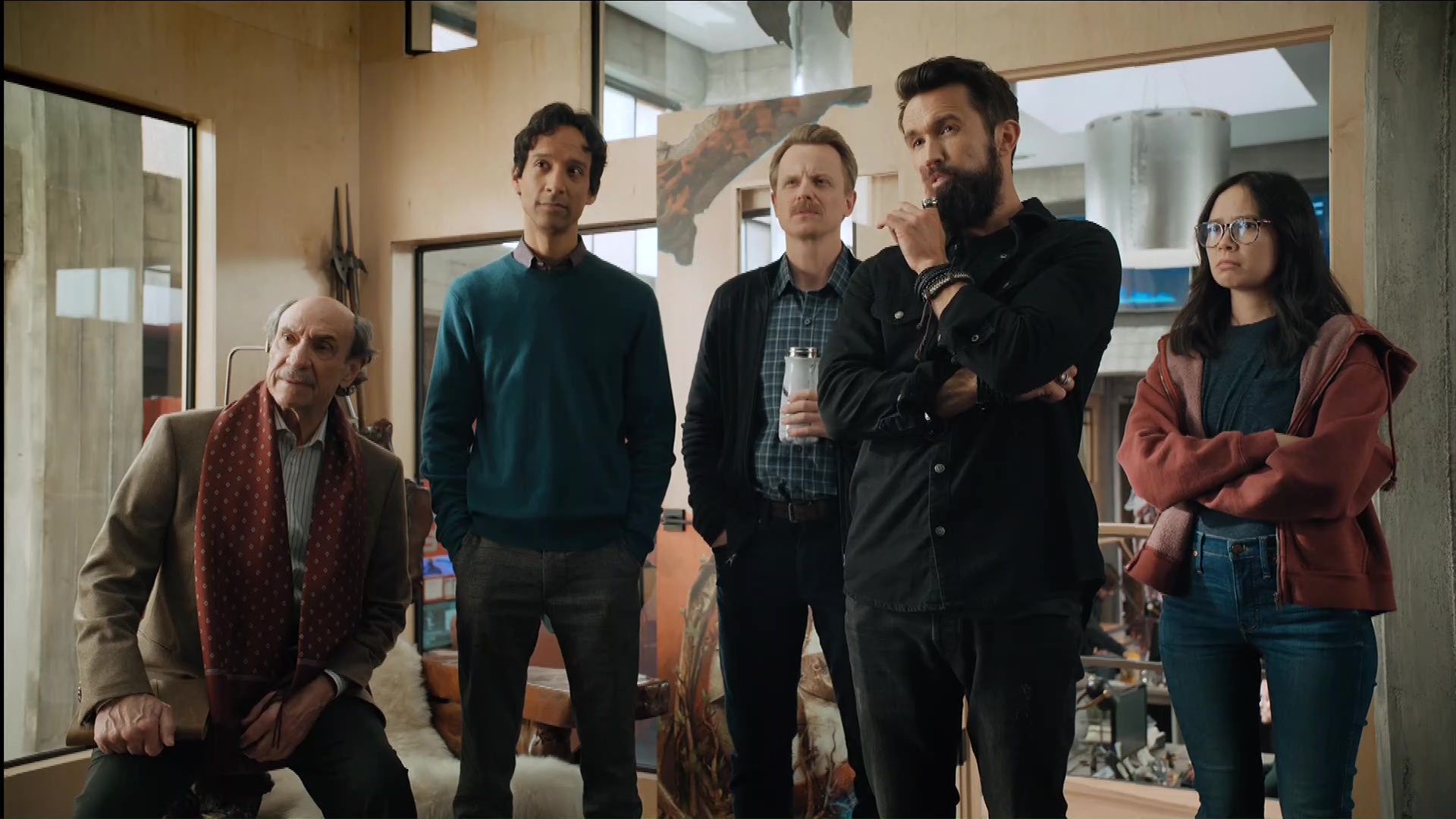 Ubisoft
Ubisoft's show was lacking in anything substantial and it's difficult to recall anything they showed off. Unlike Bethesda that had Doom Eternal to make up a majority of the show, Ubisoft had WatchDogs Legion which doesn't leave the same impression, especially considering WatchDogs shaky history of mediocrity. It looks ok – that's all I can say really. Taking place in London is fun for us Brits as it's somewhere we know, but that's all it has going for me personally. I know people who enjoyed the second game and maybe they finally figured out what works for them, they know what type of game they want to make. I do think the concept of playing as various generic NPC's could harm the game as you can't dive into a character who is literally just an NPC that you control, compared to an established character who we learn to love as the game goes on. The other announcement was "Mythic Quest" which was presented to us by Rob McElhenney, which isn't even a game, it's a comedy web series. I'm a huge fan of Always Sunny in Philadelphia in which he stars and I hope they transfer the same sort of dumb/dark comedy over to this new series. The series follows the developers of the game "Mythic Quest" an MMORPG and their lives as developers and the egotistical leader 'Ian Grimm' (played by McEhenney) who sees himself as an artistic force behind the game. Only problem? It's on Apple TV. Really apart from that, I can't think of anything else that happened during the show that was substantial. Honestly, the best part of the show is when a dog came out on stage because we all love dogs. There's a new Ghost Recon, although I heard the last one did badly. Rainbow 6 is STILL been pushed by Ubisoft. There's going to be a paid service much like Gamepass that gives you access to Ubisoft's titles. The Division 2 is going to start pushing it's new story updates soon, but like a lot of Ubisoft's stuff, I just don't know anyone that excited for it. We got the usual Just Dance announcement but what's more amazing is that it's coming out on the Nintendo Wii. They ended the show with a trailer (yup, no gameplay) for a game called Gods and Monsters. It looks very Breath of Wild-esque but also looks like one of those games they'd hype up, then brush it to the side a month before release in favour of more important games. Overall it was extremely lacking. No huge announcements, no surprises, not even a mention of Beyond Good and Evil 2 or a new Assassin's Creed. We did see Sam Fisher again – in the guise of a mobile game which is just insulting at this stage, but it was just a very bad show, which nothing to talk about and more filler.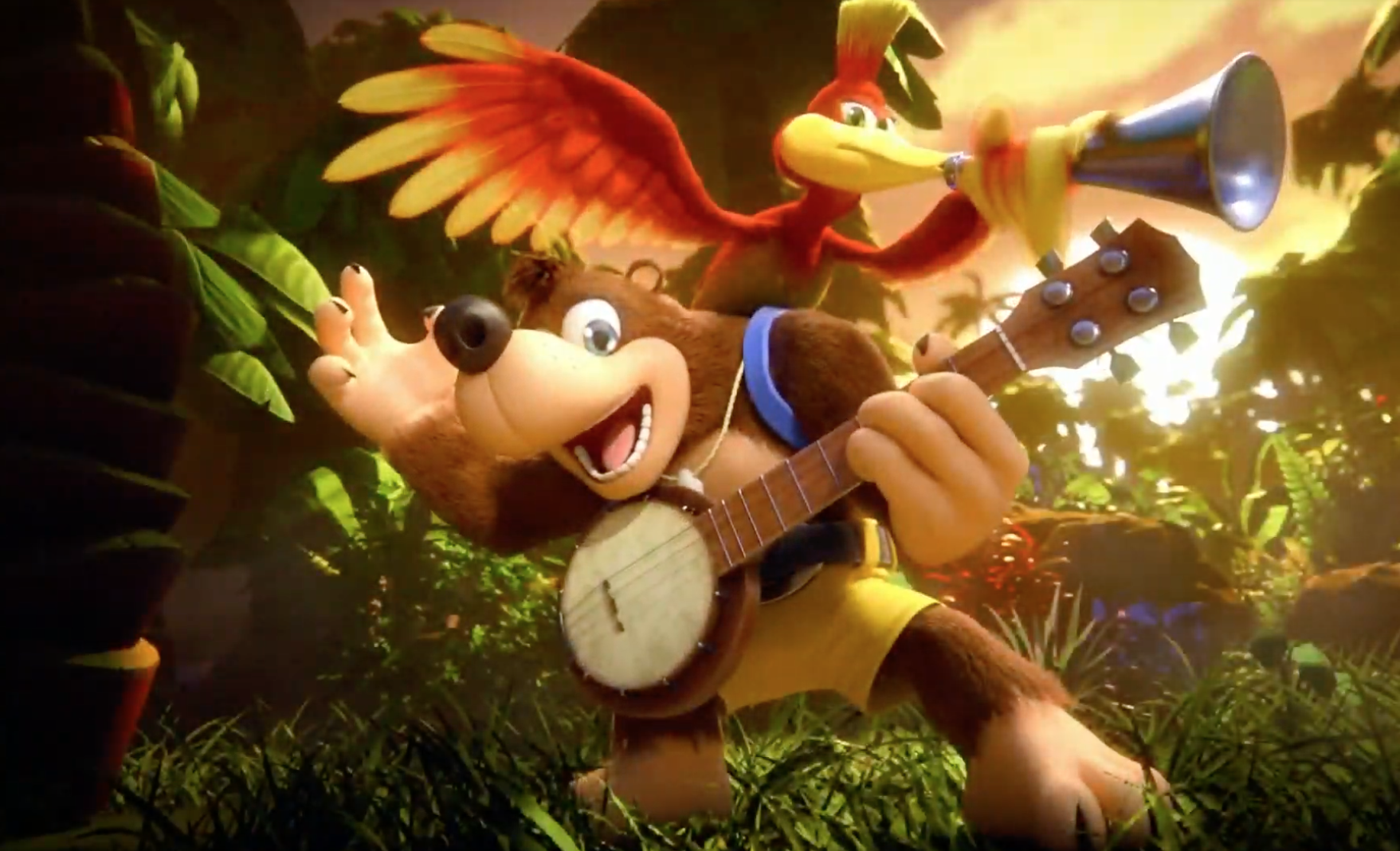 Nintendo
Unlike everyone else at E3, Nintendo only needs to follow their own schedule. third party devs like Bethesda and Ubisoft can only do so much with what they're given from the big boys of Sony and Microsoft, and if they're not giving us anything new, then they can't give us much new either. Nintendo doesn't fall into that category. They have enough first party titles and support to run their own agenda, not only this but the Switch is still just starting out and doing extremely well, unlike everyone elsewhere this generation is nearly over for them. What Nintendo had to show was a real breath of fresh air on what was a very boring E3. Out the gate we get Luigi's Mansion 3, showing us some of the skills and gameplay elements of the new game. I never played the second one but the first one was great fun – this game is long overdue. Links Awakening was a surprising announcement a few months back but it was good to see the underrated get some love and a release date, September 20th. It also seems we'll be getting some sort of dungeon maker? Not sure of the specifics here, but should add some replayability to what could be a short game. The Secret of Mana series is getting a sequel, along with some re-releases which will make fans of JRPG's extremely happy, another game that was long overdue. The Witcher 3: Wild Hunt is coming to Switch which I did not see coming. The Witcher 3 is one of my favourite games ever made, but I do worry how badly they'll have to nerf the graphics to make it playable on the Switch. Impressive, but maybe not the best way to play. Nintendo went on to showcase us the new Fire Emblem game, a game I might finally get to actually get into the series after playing as Marth on Smash for so long. No More Heroes 3 is coming too, to which I've seen a lot of happy fans who've been waiting on another game for some time. Resident Evil 5 and 6 are coming to Switch which is a nice addition, but not exactly the best Resident Evil games and a port of 7 or the 2 Remake would've been better. But let's get into the big ones. Animal Crossing is a game people LOVE, and this game has been a long time coming. The art style, the game world and interactions with the townsfolk, I can see why it's a game people sink hours into. Animal Crossing comes out March 20th 2020, which is a bit far, but fans have waited long enough so it's just a tiny bit more now. Nintendo already gave us 'The Hero' from Dragon Quest for Smash Bros earlier on in the show, so people weren't expecting anything else from Smash, but they were wrong. If you want to see people lose their minds just go and youtube reaction videos. Banjo Kazooie is in Smash, returning to a Nintendo console for the first time since the year 2000. People who love Banjo, really love Banjo and have really been left in the dark for a long time concerning the characters current situation. Nuts and Bolts made people sad and since then it's just been a whole lot of nothing. This isn't the new game people are hoping for, but it's something they deserve after years of Banjo neglect. But how could Nintendo top this? A new Zelda. I found this extremely strange considering Breath of the Wild only came out 2 years ago, so to announce a new game so early seems odd. Home console-based Zelda games usually have a gap of 5-6 years between them and while I don't expect us to see any other details about this game for another few years the fact they've got a trailer with some scarce details this early on took me by surprise. It was a great showing by Nintendo, a lot of strong announcements, surprises and throwbacks and they made E3 worth watching for me this year. Sadly we didn't see any more of Metroid Prime 4 or a new F-Zero, but what they did show off more than made up for it.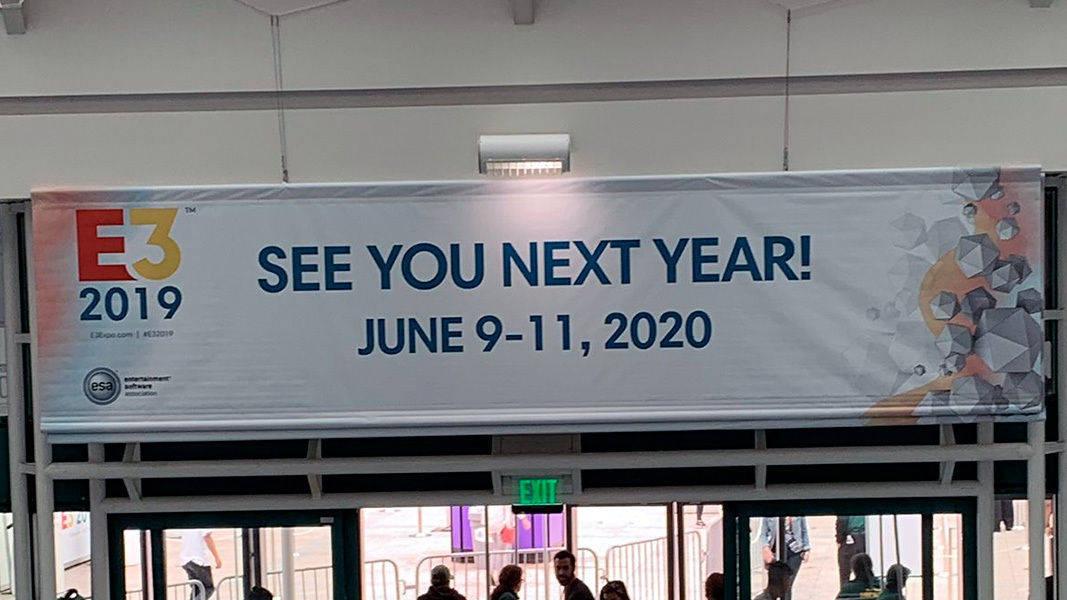 Wrapping things up
It was a bad E3. Possibly the worst E3 I've seen in years. Bethesda and Ubisoft's conferences were not worth sitting down for, something you can watch a highlight reel for. Microsoft did better, but only a handful of announcements are worth your time, they did have the fanfare and the huge stage that makes these worth watching even if they did lack in a few areas. This all boils down to the same reason Sony didn't go this year. We're at the end of an era, the PS4 and the Xbox One have lived their lives, sold their games and taken us to different worlds and as powerful as the Ps4 Pro and Xbox One X are, it's time for that next big leap to take us into the next console generation, and it's for this reason we didn't see any major games shown off this year, it's too early. If Sony did go they'd show us that Death Stranding trailer and possibly some new The Last Of Us 2 content, and the rest would be filler, and I'd give them the same criticism as I've given everyone else. It makes a lot more sense for them to sit it out if there's nothing to for them to show off and disappoint me, it also meant they could see what Xbox is offering without revealing too much themselves. This means next years E3 is going to be a big one, new hardware from both sides, new next-gen games, and hopefully some terrible gimmicky ideas. As previously stated Nintendo doesn't work on this schedule so they're not tied to the same releases. Considering their strong first-party lineup and the success of the Switch why should they? I do wish they'd improve on their live services though as Nintendo's online service is pretty bad, it's cheap, but at that price, it's still not worth getting.
Next year is a big deal for both Microsoft and Sony. However, what worries me is Sony's current stance with their services and how they promote them. The PS4 did extremely well on launch for its main point of being a games console with some extra services like its live service and entertainment options. Xbox One suffered heavily with its lack of first-party titles and it's reliance on its always online service that was more detrimental than good. Fast forward to now and Xbox had done an amazing job of adding support for its console. Backwards compatibility, gamepass, gamepass for PC, ability to play 4K Blu-ray (Xbox One X only, but the PS4 still doesn't have), and with the upcoming XCloud service it's done a hell of a lot more than what Sony has done in the last few years and I worry they're just gonna release another PS4 and hope it does well based on their previous success. Sony are terrible for their services and promotion of them. I currently own a PS4 Pro and I can say this from experience. PS Now is pretty bad for the price and offers a generic game library of older games, whereas Gamepass is the same price offering brand new games on the day of release, with the all in one 'ultimate' pass from Xbox too this further cements Sony just aren't trying. A prime example of this is Sony's Remote Play. Xcloud hasn't even launched yet but people are excited, play games on the go? That's pretty cool. Well, Sony has had this with Remote Play – in 2016. It's over 3 years old yet nobody knows of it because Sony is awful at promotion and exclusivity. It was just available on Sonys line of Xperia phones, then they finally made it available on PC, and more recently iOS devices, but still not other Android phones for some reason. It's a great service I use at home with my tablet and have used while at my friend's house, but of course, they don't talk about it. It's this type of management that gets me worried about the PS5. Services on other platforms are much better and they need to see this otherwise the PS5 could suffer heavily in the next generation. But that's the next generation! E3 was bad, but I'll take the loss now for what will hopefully be an amazing E3 next year.