The yearly football madness has begun with EA Sports bringing a revamped FIFA title, that boasts new league & team licenses and some showpiece events. So, Is FIFA 19 worthy of showcasing the biggest club tournament in the world? The "UEFA Champions League" or should it be confined to the scrapheap? Read on as Myself and Adam Neaves review FIFA 19.
Bettsy (@JohnBGameHype)
UEFA Champions League & Europa League
As part of EA Sports FIFA revamp they managed to snatch the European cup licenses off Konami. For the first time in over a decade, the UEFA club competitions return to EA Sports and have been incorporated into the FIFA series. (Thankfully EA have not released a standalone title like the previously released 06-07 video game).
The glamour, prestige, and drama of these glorious competitions are fully realized in the game, as EA has done a superb job in realistically implementing them into the title. The UEFA anthems blare around the stadiums during matchday experiences much to the roar of the crowds to give it a real continental, big European match night feel to it. A new commentary team in Lee Dixon & Derek Rae have been drafted in to provide a refreshing and unique input into the European formats. The commentary is definitely a step up from the usual pairing of Alan Smith and Martin Tyler (who in my opinion have made the match experience a little stale with rehashed lines). Dixon and Rae provide insightful lines about the sides in the competition whilst halftime live scores in other games appear, to add further drama to the match conditions required to progress.
The full format of the Champions League is available for those of you wishing to right the wrongs of your favored club sides in the Champions League Mode. Start off in the group stage on your the road to the final as you chase European glory.
I can also confirm that the UEFA rights are included in career mode and are the main focal point of the last chapter in "The Journey" story mode.
The game is heavily centered around the UEFA competitions this year and in almost every mode the licenses will have an influence.
It's a welcome addition to the franchise which in my opinion further adds to the realism of the game and steers FIFA 19 further apart from the Pro Evolution series. This gives off the wow factor in terms of graphics, lighting and the overall presentation. Just how EA continue to implement the licenses and strive to innovate going forward in future FIFA's is another debate for another day, but for this FIFA EA have gone all in on the UEFA licenses and done a grand job in the presentation stakes.
Ultimate Team
EA's money spinner returns for its 9th year and has arguably had a complete facelift. Ultimate Team is a mode that players can build a dream team around their favorite players. Icons, Informs, Ones To Watch, Champions League/Europa League cards, and much more the game has tonnes of content to keep fans busy.
For this year's title, 10 new Icons have signed up to the mode. Some of these include Rivaldo, Raul, Stevie Gerrard, Frank Lampard,  Chrisitan Vieri, David Trezeguet, Michael Ballack, and Roberto Baggio. Taking the total amount of In-game icon cards to around 65-70 (if you include the returning 40 from last year).
Also new to the mode is the debuting Chinese Super League, players such as Hulk, Oscar, Lavezzi, and other star names are now accessible once again.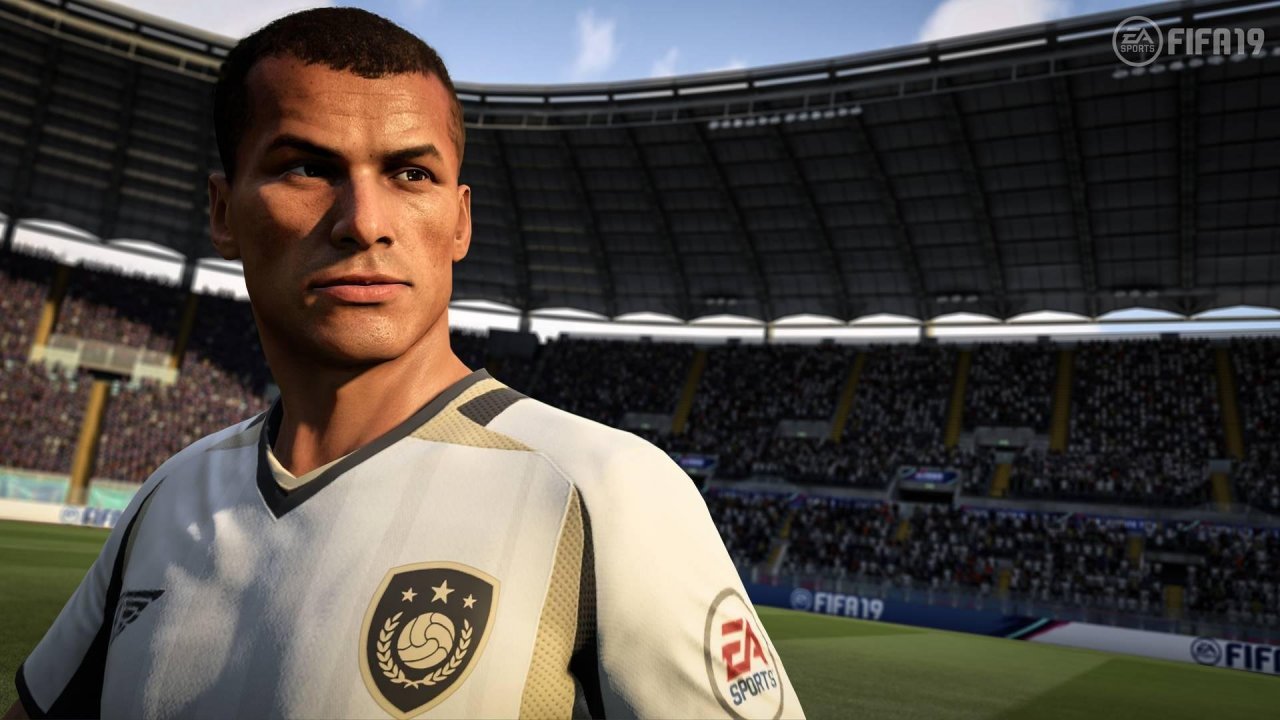 The weekly grind that is the weekend league returns and has new qualification criteria's. The weekday daily qualification tournaments are now gone and a new mode known as Division rivals comes into the mix. Division rivals is a new spin on "online seasons", except you now compete for skill points and rank points. Skill points have a huge bearing on the division you compete for rewards in. They also have a direct influence on how quickly you acquire FUT champs points. Rank points determine what tier you finish in which affect the prizes awarded. Win, lose or draw you earn qualification points towards the weekend league. The required amount of points needed to qualify is two thousand. This pretty much ensures that if you play enough you will be rewarded handsomely.
I am also delighted to say that so far the servers for Ultimate Team appear much more stable, matchmaking seems to pair players up more locally around Europe on dedicated servers as I have had little issue with the nightmares of last years game. Little to no lag with smooth, fluid games played, I'm hoping this also continues to be the case in the weekend league (which has not been available to play yet. This is crucial for the budding eSport stars in the making, another aspect of the game EA are going big on).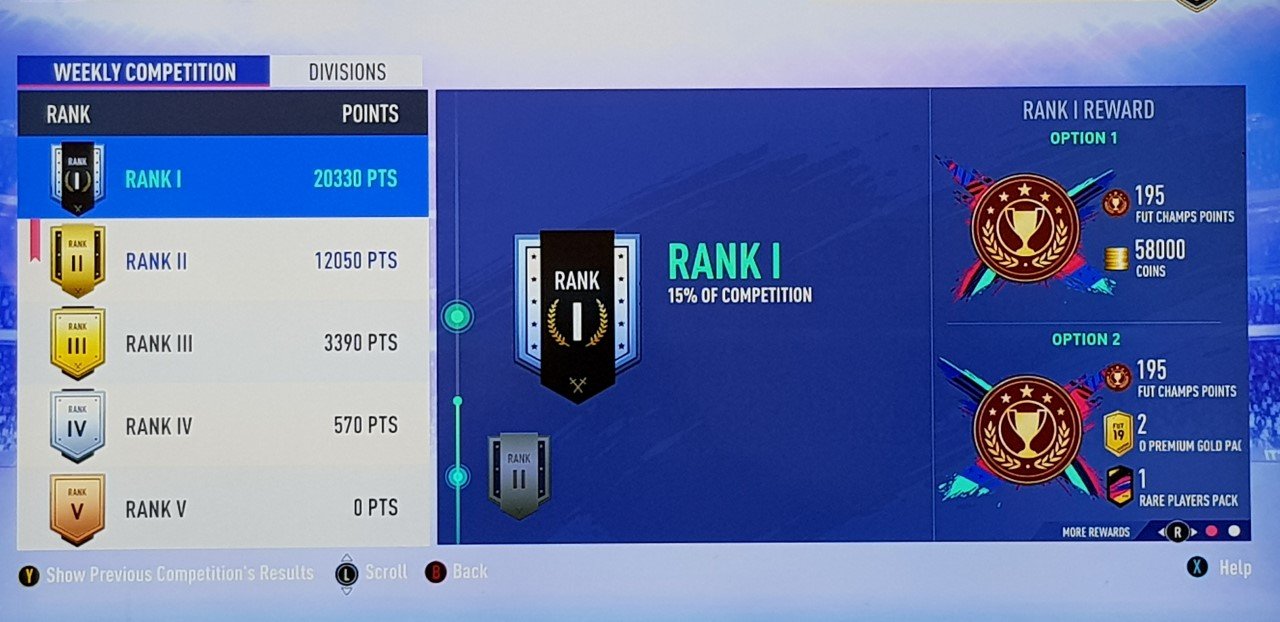 SBC's focused around European nights and special UEFA Champions League-themed cards have been introduced to the game. These are blue cards which can be rewarded from SBC's and purchased off the transfer market. These cards have a +1 boost from the normal base cards and can be used to play in teams or held onto for further SBC's later down the line.
FIFA Ultimate team will continue to be a major force for the foreseeable future, despite the controversy some see with purchasing packs and pack odds. I see little wrong with EA's golden egg nest this year, with plenty of improvements in server performance, the Champions league themed content, more SBC's and a cracking new mode on offer in Division Rivals. One issue I noticed which I hope is patched out is the annoying replay bugs. Straight after you've scored, the resulting replay nearly always cuts out without even showing the goal. Crowd atmosphere could do with being turned up a notch as well, the crowd chants are identifiable but uninspiring, the sound output seems flat.
Tactical Game Plan
We all got sick of the pace abusing in last year's game, it seemed like you could throw 10 players behind the ball, park the bus and yet Theo Walcott, Roman Alessandrini & co would still destroy your team.
This year is so much different its ideal for those of you preferring tactical intelligence and build up. The sheer depth in game plans is astounding. Ultra defensive, ultra-attacking, balanced, fast build up, press after possession loss and plenty of other choices to play around with. These numerous tactical set up's have a massive influence on the pitch. For a more intense player who perhaps likes to overwhelm his opponents the ultra-attacking tactic would be great, this results in the fast build-up and plenty of off the ball pressure. In other words, this is suited to players with very high stamina and great positional awareness, but it also leaves the side at high risk of fatigue and being exposed on the counter for gaping gaps in the backline.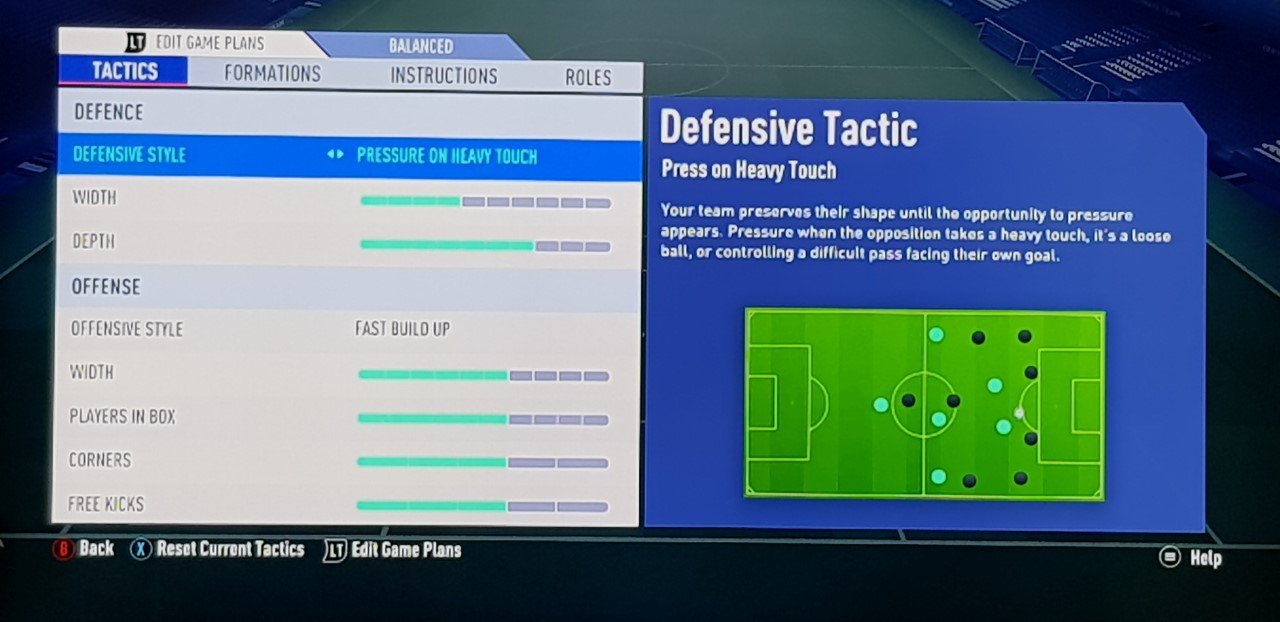 The A.I reflects the tactics and the game does a great job in carrying out the tactics you set up regarding the width and depth of the team. Customizing the tactics and adapting to the approach of your opponents is highly enjoyable. A tap of the D-pad will present you with the choice to change the intensity and set-up of the side if things are not working out.
Target men such as Olivier Giroud now seem like a viable offering going forward, as the speed of the game has been slowed down to favor a precise pass and move build up style to play, far more authentically reflecting it's real-life counterpart. The active touch feature that EA has marketed the gameplay around this year is a crucial element in terms of creatively carving out chances. The first touch ball control & striking physics feel more responsive, instinctive and effortless then last year's game. Whilst finding space and carving out opportunities with accurate passing movements at the right moment is another vital cog in building up dangerous attacking plays.
The shooting mechanics have also been tinkered with, hitting the shoot button just before striking the ball results in a blistering effort on goal that increases the odds of a goal, I've not had much luck with this myself as of yet, but some screamers can be pulled off if the timing is spot on…(which I've been the victim of a few times sadly). Finesse shots rightly feel less overpowering and goal certain with EA almost daring players to go for that timed strike incentive.
Skill moves also seem more relevant now than ever before, as the pace is not as vital to the flow of the match. The flick of the right analog stick can certainly help sell a dummy or feint to defenders and provide a game-changing moment of brilliance that perhaps wasn't as enjoyable when you had a 92 paced Jordi Alba catching you up almost instantly on previous FIFA's.
The emphasis on using the space on the field and out-smarting, out passing your opponent from a tactical point of view is a great pleasure when it comes off.
Adam Neaves' thoughts (@adamneaves):
Coming into FIFA 19, I wasn't really sure what to expect if I am being completely honest with you. The last few years of FIFA have felt rather too repetitive in term of its gameplay. Whilst my colleague John has gone into quite some detail regarding the gameplay, I have to say that I am reasonably happy with the changes that EA SPORTS have made with FIFA 19. Whilst subtle at first, they do tend to stick out once you've played a few hours into it.
My favorite gameplay feature in FIFA 19 is the new Active Touch system. For me, this is quite the game changer in terms of what you can do with the ball once it arrives at your feet. With pace not being as overpowered now as it has in former years, the active touch is your main weapon as you try and get past the defender. Using Ronaldo, I was able to (just by moving the right stick) flick the ball over the defender's head and spin past him. It looked and felt really good being able to do that, something that was not possible in the last couple of years.
I stated that I was reasonably happy because, to be honest, it's still not enough for me. FIFA has felt the same the past few years now and whilst the changes myself and John have mentioned are good, I still think that EA needs to really think about changing it completely when it comes to FIFA 20. Whilst the Frostbite Engine has produced some good results, I can't help but feel that the series needs freshening up. On the pitch, I still think FIFA is lacking, especially when you compare it to their main and only rival, PES.
The Journey
Alex Hunter returns for the third time, as does his Sister Kim and Danny Williams. It kind of works like Grand Theft Auto V where you can switch between them, whilst the stories always seem to work in tandem with each other. Whilst I enjoyed my time with The Journey thus far, I still feel like the overall dialogue needs a lot of work. I'm not sure if the mode has peaked, with this being the third year of it but it just feels a little repetitive now. If EA didn't bring it back in FIFA 20, I don't really think I'd be too disappointed.
My main interest in FIFA and the one feature I wanted to talk about the most in my thoughts was Pro Clubs. Pro Clubs is a mode that I feel that the developers really undervalue the mode which is such a shame, as it really is the mode that I feel could take eSports to the next level. Whilst I understand the resources that FUT gives them in terms of sales, Pro Clubs is a mode that could really take off if EA focused their attention on it.
With FIFA 19, I am sad to report that nothing new has been added into Pro Clubs. I feel like I'm banging my head against a wall saying that. Literally, nothing has been touched, right from the layout, divisions, cups and how you can customize your kits. It's such a worrying thing too as I do feel like EA SPORTS may try and get rid of Pro Clubs in the future in terms of being able to put more into Ultimate Team. There is still a big fan base for Pro Clubs and hopefully EA can hear our voices and really put some effort, time and dedication into the mode for FIFA 20.
I do want to give a quick mention to the new Kick-Off modes. Brilliant when you've got friends round, you can play out a number of scenarios between you to see who is better overall. I used to love playing football in the field with my mates when we used to play Headers and Volleys and now you can play that in FIFA 19 also. It's a really nice little addition from EA SPORTS to add that as it adds to the overall longevity of the game. You can also add other conditions to the match. No rules is a personal favorite of mine. You can literally try and break the opponent's legs (not that I condone this!) and you won't get carded for it. Overall, when you have friends round especially, the new kick-off modes will definitely keep you entertained for hours and hours!
Overall, based on my experience with the game, FIFA 19 is still a good football title in its own right. Compared to PES, FIFA actually offers the whole package but my gripes are still with the overall gameplay and Pro Clubs. FIFA 20 is the start of a new decade and I'm hoping it will be a fresh start for the series.
Bettsy's summary
I have really enjoyed FIFA 19 thus far, I'm excited to see how EA move forward with the e-sports scene, (hoping to break into this myself), and I see a lot of positives going into FIFA 20. My colleague may not be as enthusiastic about this year's game as what I am, but I firmly believe it's a great entry in the FIFA franchise. For me, the positives of the new kick off modes, (great to play locally with friends) the active touch and tactical system, UEFA licenses and the closing chapter in the journey make for a mouthwatering package. FIFA 19, in my opinion, is the most satisfying and rewarding FIFA game of all time. Let down by a few minor bugs (not gameplay affecting) as mentioned and a lack of effort in pro clubs.