MotoGP 17 is a fans heaven, and a speed freaks paradise
"The most important thing is to have a good relationship with the bike… you have to understand what she wants. I think of a motorcycle as a woman, and I know that sounds silly, but it's true." No truer words ever spoken, Mr Rossi.
Bikes in MotoGP 17 do indeed require the right attention, and handling to reap the rewards. (Much like a lady) :D, and boy, there's plenty of them. From Rossi's Yamaha YZR-M1, to the likes of Alex Rins Suzuki GSX-RR, Some bikes felt more agile, whiles others seemed to be like a rampant beast on the straights but more weighty on bends.
With 5 different category's, including MotoGP, Moto2, Moto3, the Red Bull MotoGP rookies cup, and lastly the historical bikes and strokes from years gone by in the MotoGP events. Also all official riders, teams, rules, and tracks from the 2017 calendar, licenses are aplenty.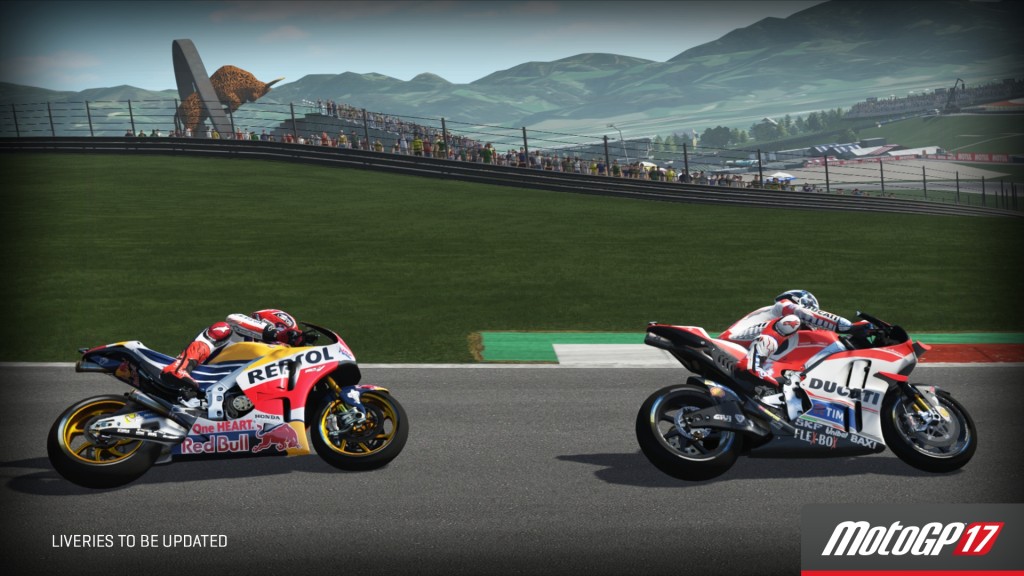 The core elements of gameplay being how the bike handles, sounds, and visually how the bikes, and riders are presented were superb. I was impressed with milestone's attention to detail, in providing fans a proper authentic MotoGP experience.  Race too aggressive on a wet circuit, the bike will skid and swerve, resulting in accidents. It encourages the gamer to strategically overtake, with A.I being somewhat audacious, I welcomed the challenge.
The main offline modes you'll spend the bulk of your time playing, are rider career and the newly implemented managerial career. The rider career starts off with the Red Bull Rookie cup, win and gain a contract, sponsor (to help fund your career), creating a Moto 3 team and work your way up the category's to leave behind a legendary legacy, earning credits to spend and also unlocking more content for winning events, such as riders.
As for the new managerial career mode, you play the role of a Team Manager who will make decisions that will decide the failure or success of your team competing in the World Championship, create a winning team, manage resources and motivate your young riders. If and when you win at the race weekends, your reputation will be increased, you'll earn new credits, and your riders performance will also be enhanced too.
If you're running a little low on time, or perhaps after something shorter in length then the quick mode lets you hop straight into the action, including split screen multiplayer, championship, time attack and grand prix.
The final mode being online multiplayer, which is stacked with content, ranging from Grand Prix, Championship mode, competitive leader boards and lastly co-op season. I managed to have a few races online (and sucked), it flowed good, no obvious lagging issues were noticed. A  look for the guy with the worst lap time on the leader boards, and you'll probably find me.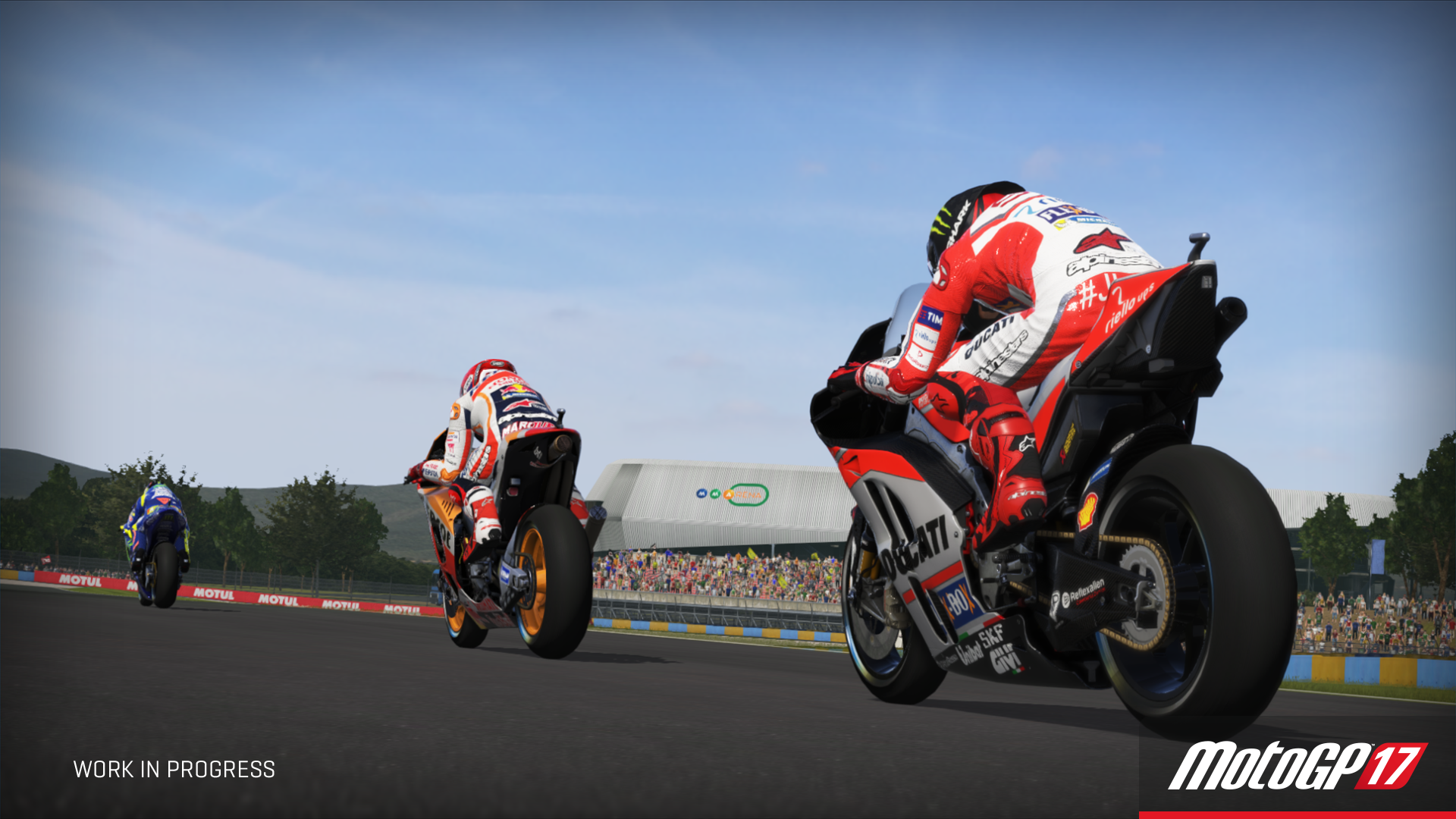 Running at 60fps, textures and tracks looked smooth, as too did rider models, and the finer details like advertising boards, and numerous products off track. Much to my surprise a dynamic weather system isn't in the game, and damage mode (when activated) doesn't really feel like your bike receives much impact during collisions, or that tyre wear has been realistically duplicated. For those of you who find manual handling far more challenging, If you're struggling to handle the bike, a useful addition is the manual setup setting in the garage, allowing the racer to customise how the bike rides to their liking.
There's a lot of nuance to the nimble dance of riding these bikes as fast as possible, and when you judge things just right and manage to pick your way through a weaving track, leaning to one side before seamlessly shifting your body to the other side, it just feels great. Being a newcomer, I'd be telling porkies if I said I didn't have the assists on haha.
To wrap this up, I enjoyed my experience of MotoGP 17, and could see myself coming back to this game for more speedy shenanigans on the race circuit.
An Xbox One Review Code was provided by Milestone