Yes, its the news we all dreaded, but kinda knew it would inevitably occur.
In a recent Kickstarter message sent out to all backers, Yu Suzuki and his team posted the following message: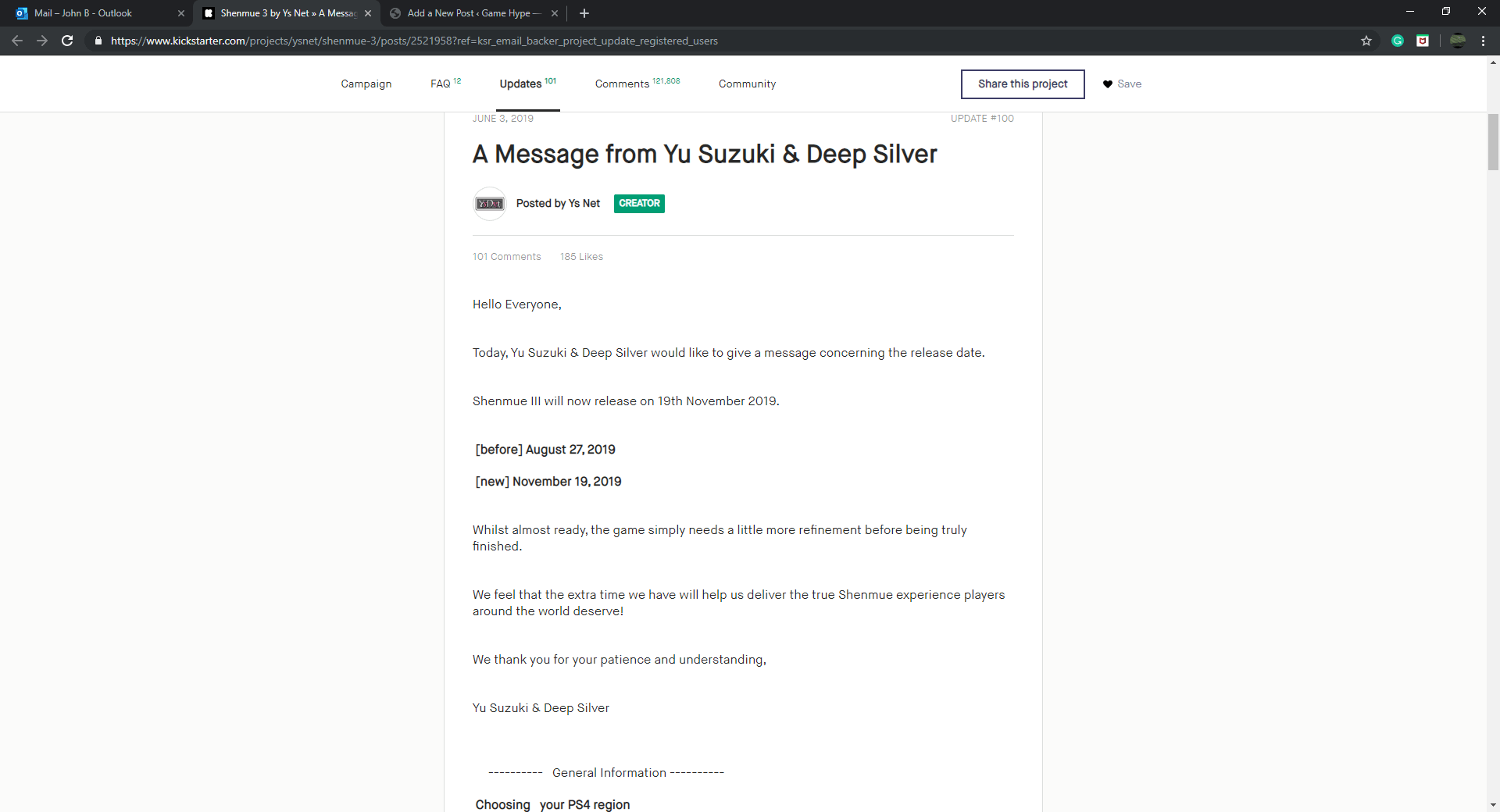 Whilst frustrating for some (myself included), three months worth of extra love & polish, can only help Shenmue III deliver on the lofty expectations Shenmue purists and gamers around the globe will be having of the eagerly anticipated third entry. After all, what's an extra 3months? When plenty of us have waited nearly two decades for the sequel.
Interestingly, in the same article are system specifications and a minimum storage requirement is 100GB, which could suggest the game is larger in size then what Yu and his team had first envisioned. With previous Shenmue games showing incredible attention to detail, perhaps Shenmue III will have a much larger open world which would explain the minimum requirements of having relatively decent memory space.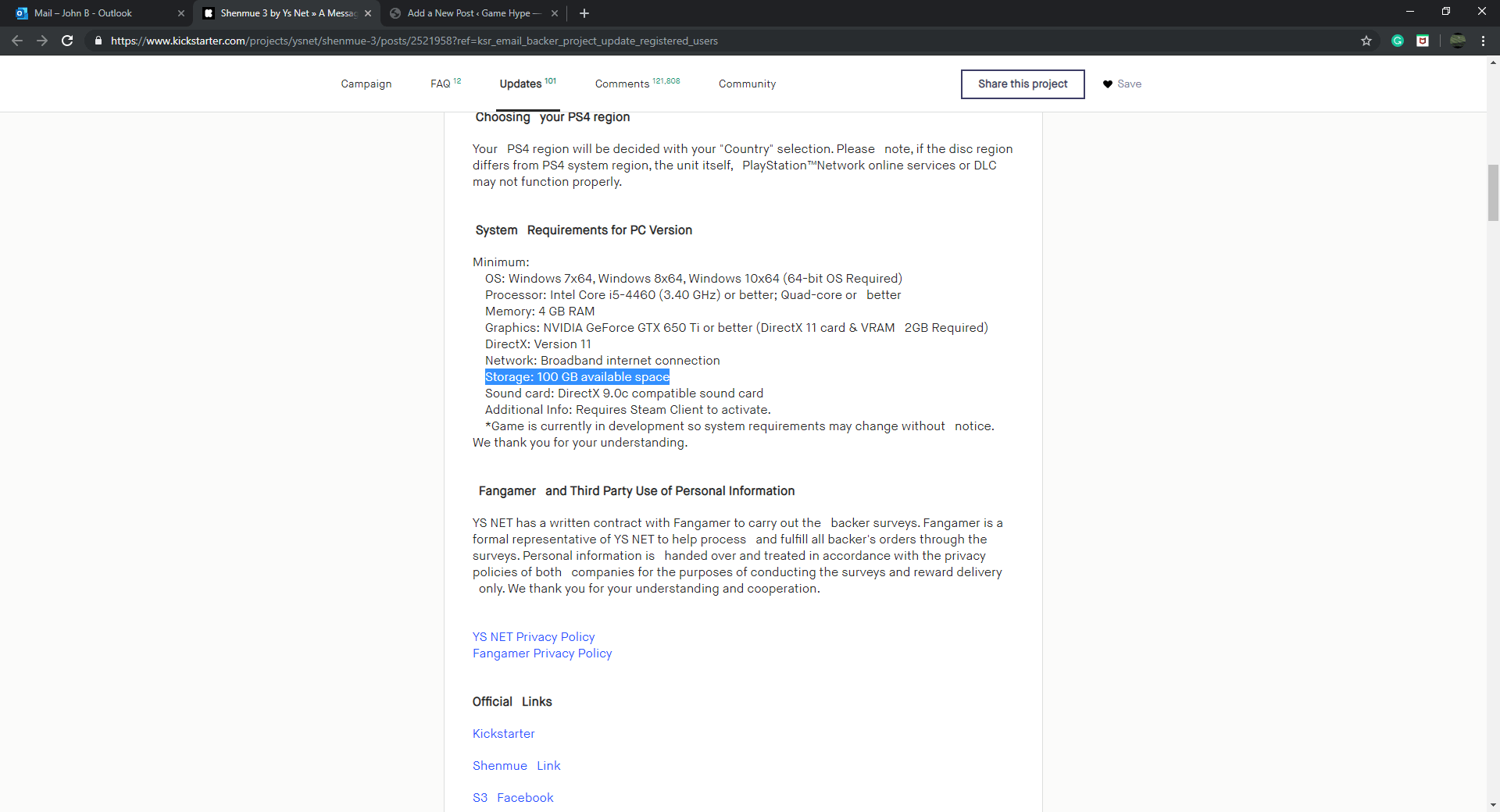 Stay tuned for more Shenmue III gossip over E3 week, as it has just been confirmed that Shenmue III will be showcased at the event. Until then, enjoy the trailer below and feel free to post in the comment box your thoughts regarding the latest delay for Shenmue.