GRID is back and here to stay!
It's been a few years now since we have had a GRID game. Codemasters seem to put the series on a extended break, and now feel the time is ready to welcome GRID back to our consoles. I wouldn't call it a reboot as such, more like a completely new game, so don't worry too much if you haven't played too much of the series before. However, this 'new' GRID shows that the series is back, and it's definitely up there with some of the best racing games available.
I reviewed this on the Xbox One X and I have to say it looked stunning. Each of the 22 tracks available in the game looks superb, especially when it is running at 60fps on the 4K-enabled consoles. The variety ,of different camera angles is also great to see, especially the cockpit camera angle. When you are racing in the torrential rain, it is fantastic to see how the rain really does obscure your vision. It's good to see the detail also in the damage the cars take. This isn't a full on simulation, so fully expect your arch rivals to be smashing into you, especially thanks to the new nemesis system, but the detail really is spot on and you can see how much damage has been taken from your rivals in the race.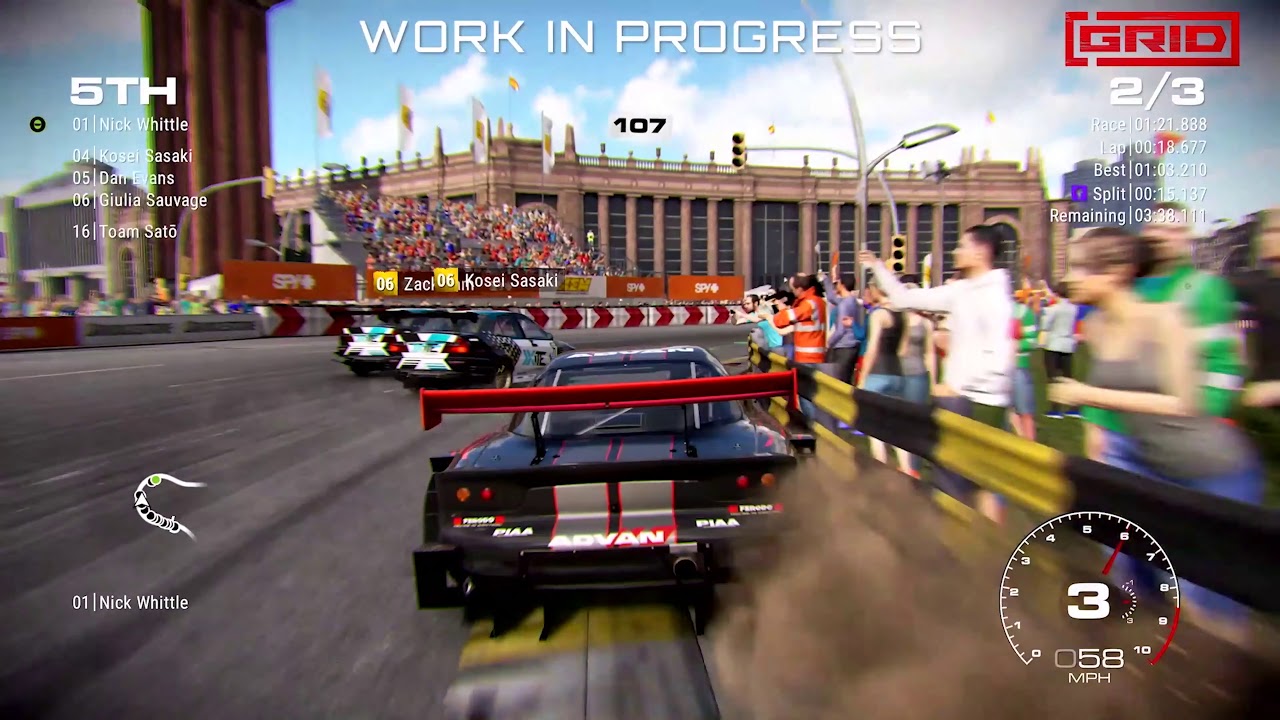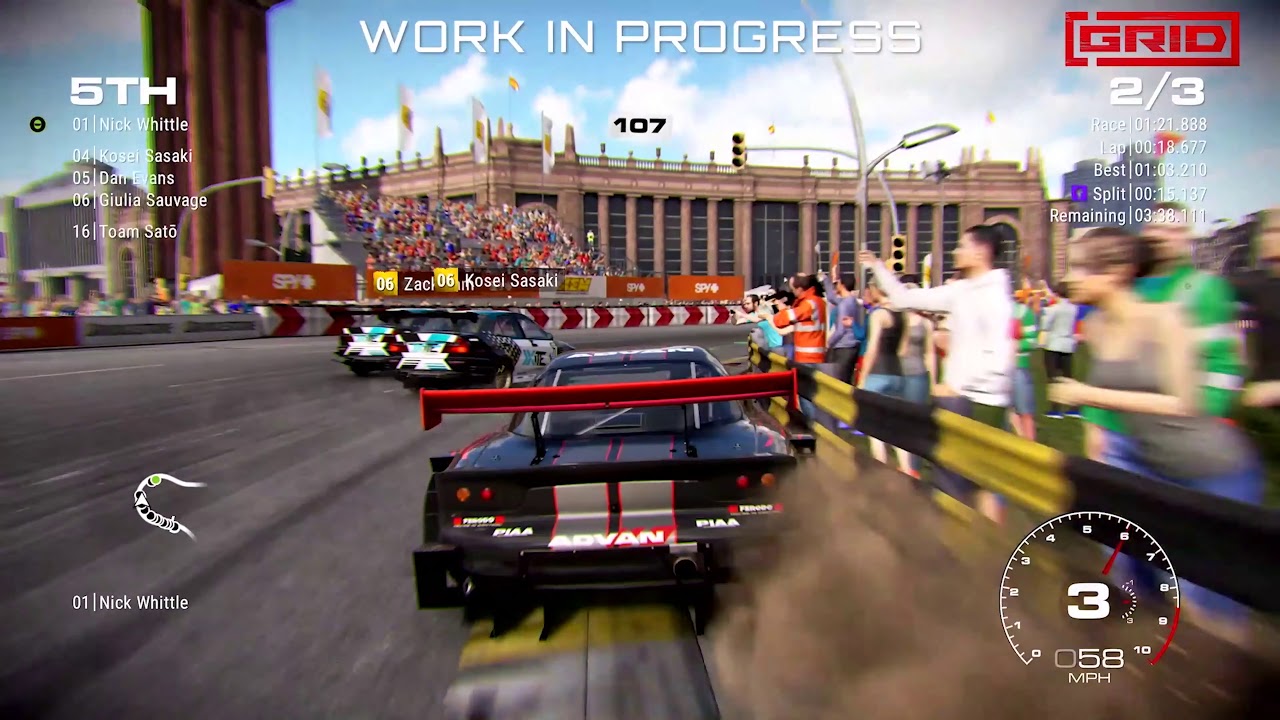 I think the one flaw that I can give this game would be the content. Yes there is multiplayer and a Career Mode (there is also free mode), there isn't much more to it than that. Career Mode is a tricky one, there are 100 or so events for you to race through a series of different events in order to make your way to the GRID World Rally Championship, where you face off against returning series Veterans, Ravenwest.
Career Mode is good, but after a while, it did feel like a bit of a grind near the end, as I was having to enter all of these races just to unlock a 'main' race at the end. The variety in vehicles that you race in does help ease that grind somewhat, as you'll be facing off in American stock cars, pick-up trucks, touring cars and more! A massive well done to the developers in how they have developed these cars as the overall handling really feels different which each type of vehicle, and it really does make you think and adjust your driving style for each particular race.
It's on the circuit where it matters and this is where GRID really shines. As I have said before, this isn't a true simulation so don't expect something like Gran Turismo or DiRT Rally. This seems to get the fine balance between arcade and simulation and the result is spot on. Racing feels frantic, but you still need to think about when you'll want to defend and when you are going to want to go and attack in order to climb those positions and hopefully end the race as winner. I mentioned the 'Nemesis' system previously and I found this intriguing, yet a little frustrating at times. If you have accidentally hit one of your rivals a number of times, you'll get a little icon above them. This means that basically, they're out to get you! They won't be afraid to scratch that lick of paint off your car so you'll need to be careful how you approach them.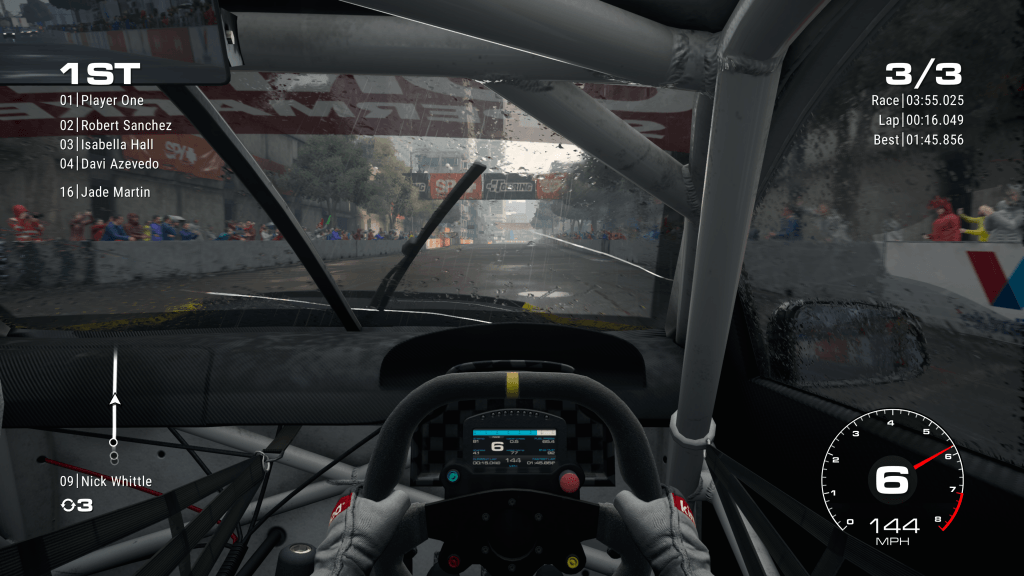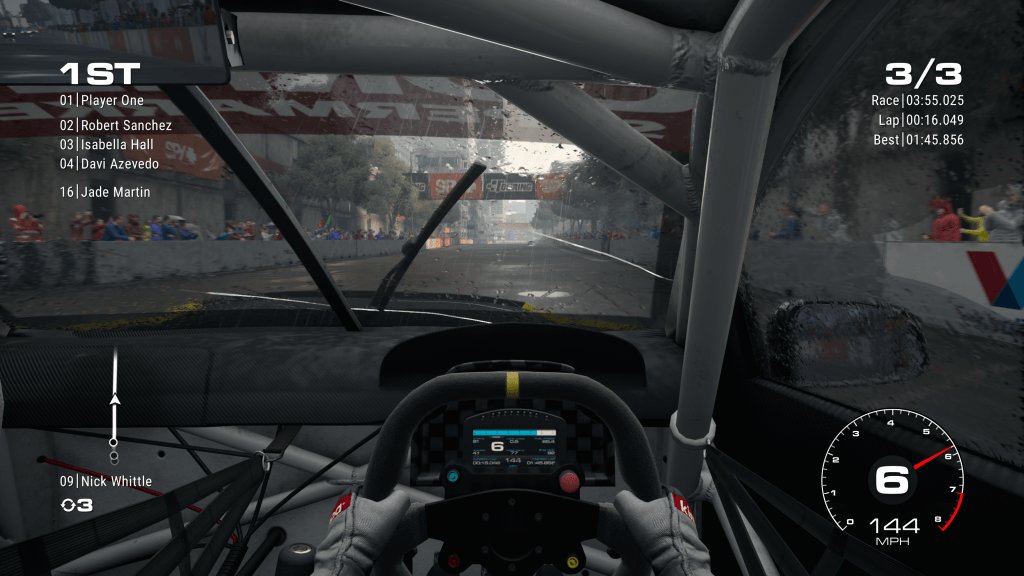 You can customise your assists and difficulty as you go on. I did find the AI a little too aggressive on the the higher difficulty so I was a bit cautious to say the least. I am definitely going to have to get more practice before I can take on the best at this game online! You also do have a teammate in your race, which you can instruct to defend or attack the position. There was a race in the glorious Barcelona sunshine, where I was 3rd and my teammate was 2nd. I instructed my partner to defend, and he let me overtake him with ease. It's a little thing like that really pleases me with GRID, as although frantic at the most of times, there is still an element of strategy in the races. It has that perfect bland and Codemasters really have got something good here when they develop future iterations in this 'rebooted' series.
There is no doubt about it, what Codemasters have served up here is a real treat to racing fans. However, I do have gripes with the Career Mode and the lack of content which does bring my score down a little bit. Once you get into that car and start the engine, there is perhaps no better racing game out there to match what GRID can do.
A Review Code was provided by Codemasters