ANOTHER DAY IN PARADISE
Through my years of gaming, I admittedly have strayed towards the darker side of the spectrum when it comes to the titles I give my time to, for the most part anyways, having been brought up with the Dooms, Resident Evils and Silent Hills of the gaming industry I've found it important to go for a more light-hearted approach from time to time, especially given the world's current situation, and given the acclaim of such cheerful fair as Animal Crossing: New Horizon and Stardew Valley many others feel the same, games made to relax and bring a smile to their face as a break from what is outside your window at this particular moment. Well from the team at Chibig Games we have Summer in Mara, a colourful adventure title where you care for your own island, create your own tools, tend to your crops and even go on a little journey, and even though I experienced some monotony and slight structural instability during my time in this sun-drenched land, the weird and wonderful array of characters and feeling of togetherness throughout still helps to shine a positive light.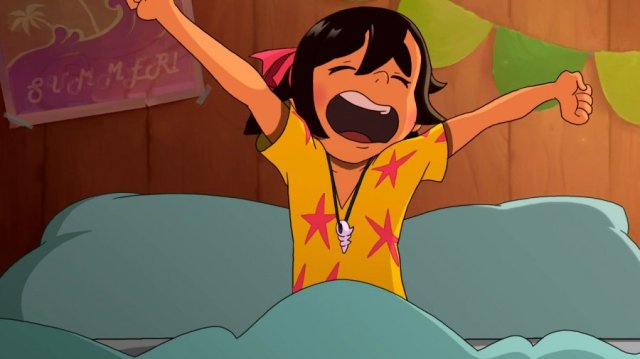 Summer in Mara introduces you to Koa, a rambunctious young girl who lives on a small island with a purple-skinned, octopus woman called Yaya Haku in the land of Mara. Throughout their days in the sun, Yaya imparts her wisdom to Koa on living off the land, giving back what you have taken from the earth, and caring for the guardians that watch over the islands. Though perfectly happy living an island life, Koa still yearns for adventure and longs to experience what is beyond her home on the open sea, and sure enough, adventure comes a knocking when a stranger from a far off land gets shipwrecked on Koa's beach. This plot though tried and true that's apparent but it goes hand in hand perfectly with this Summer in Mara's tone and joyous outlook, and it's this 'Girl wants adventure, stranger makes it possible' tale that builds the bridge to meet some unique and delightful side characters.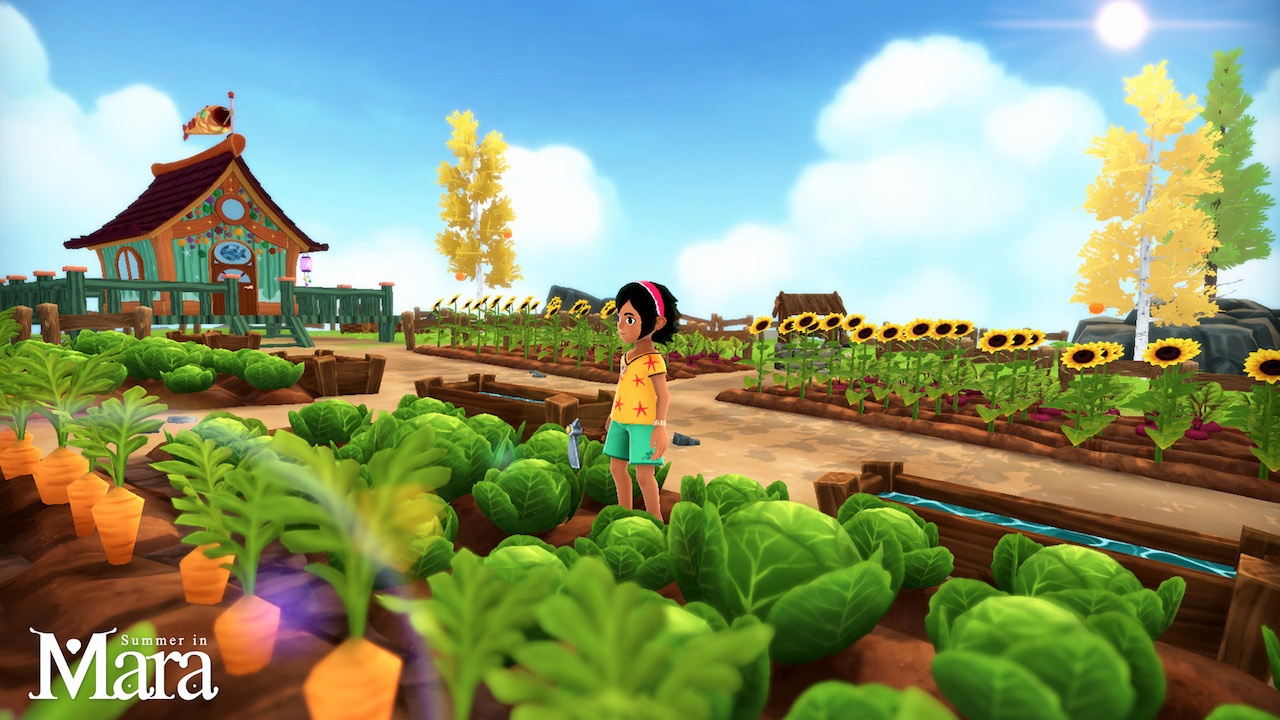 As you may already know, Summer in Mara is a farming simulator with a hint of adventure thrown in for good measure and the amount of detail that goes into your daily tasks can, at times, be extremely intricate. From preparing crops, planting seeds, watering them, harvesting fruit from trees, fishing, breaking rocks to even building fences, piers, and wells and once you get into the swing of things you'll barely notice the time going by and before you know it night has come. As you go through the games early stages you'll obtain new structures to build and recipes to cook up in your kitchen and it truly is a gratifying to see your island flourish and having something new to grow, build and repair at a consistent level but its when the world opens up to you when Summer in Mara's tedium really sets in. Now having your own ship and setting sail into the great wide open can sometimes be a huge asset to a video game i.e. Black Flag and Wind Waker and though Summer in Mara captures the endlessness and shimmer of the big blue ocean, you'll be toing and froing across it and almost painstaking amount. When more and more islands become accessible to you so will the many faces of Summer in Mara which in turn grants you more fruits and vegetables to grow and things to build, but alas this can only be done on YOUR island, making for some very repetitive and cumbersome gameplay with controls that lack the sturdiness that I'm used to, I know I'm controlling a child but the floaty controls and exaggerated jumping drags you back to reality in an instant.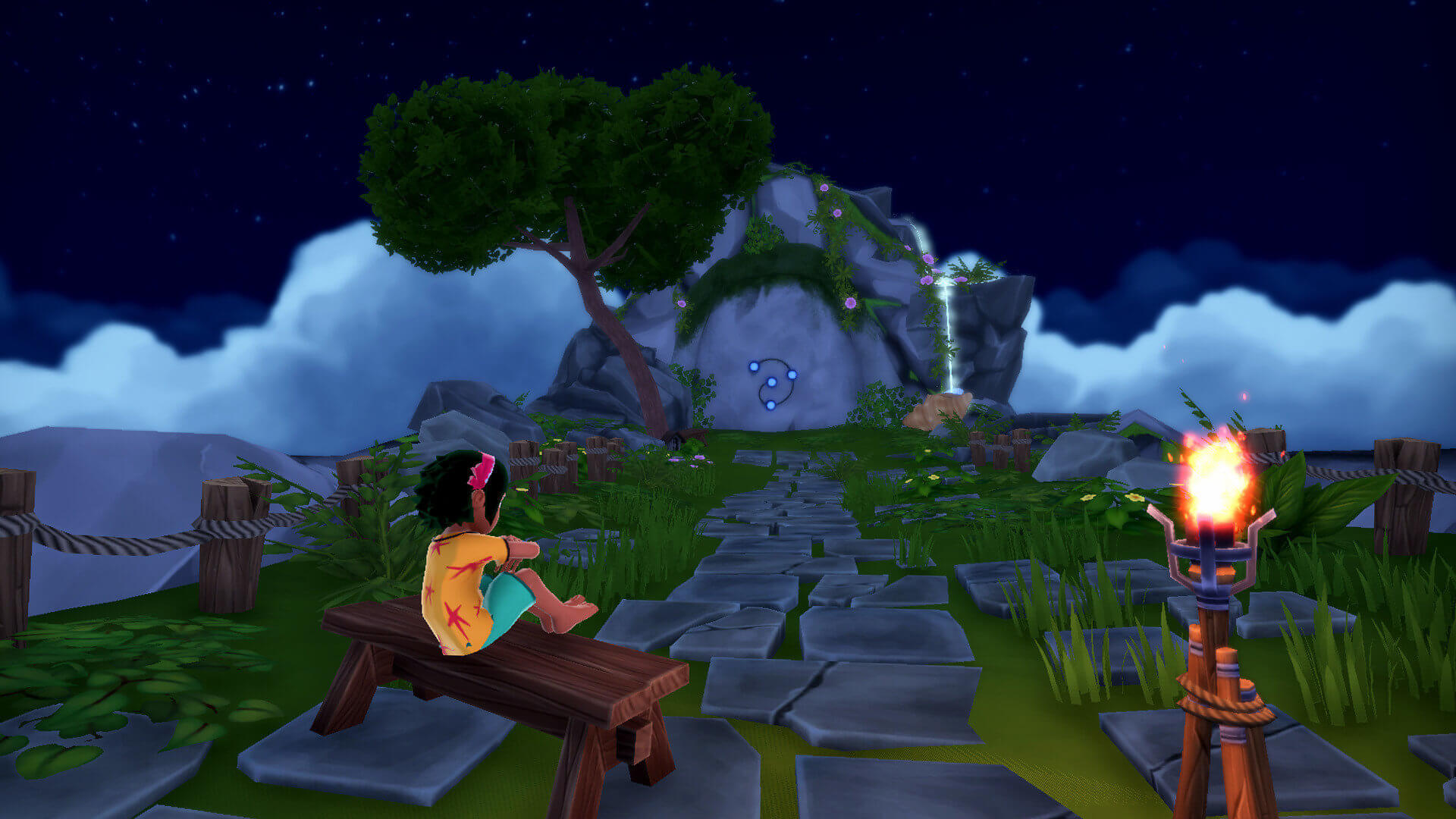 Summer in Mara boasts a dazzling colour palette and some heartwarming locations and even though the character models aren't all that easy on the eyes and I experienced some minor clipping, that is all forgiven when you see the absolutely remarkable animated sequences throughout the game and the stylishly creative portraits of each character present as you converse with them, with everyone's personality evident in just a still image. The visuals in this title receive a voice through a chill and catchy soundtrack that perfectly encapsulates the easy-going nature of this game as a whole.
Summer in Mara is available now on PS4, Nintendo Switch and Steam
Game code was provided by Chibig Games