After another weekend of tough tackling, free-scoring, and freakishly incredible goal-saving moments can only mean one thing. At 6 pm today  December 12'th's Team Of The Week, which include an Egyptian god, a marauding Portuguese right back and a Chelsea midfield general go live.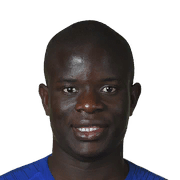 I start this weeks article with N'Golo Kante after the French midfielders contributions played a large part in Chelsea's shock 2-0 win over Manchester City. Some would make a claim for David Luiz to be included aswell, but if it was a pick for just the one out of the pair then I'd agree with Kante getting the nod as he helped nullify Manchester City's midfield. This is a card not suited for the attack-minded gamer and the stats reflect that. The Inform card has a rating of 90 and includes 81 pace, 82 dribbling, 88 defending and 85 physical as some of its highlights. Standout attributes would be 97 Stamina, 93 interceptions and 94 reaction ratings. Making this guy an absolute tank in the defense-minded midfield role, the base card already fetches a price of around 350,000 coins (On Xbox One) So an inform will most likely go for 500k +.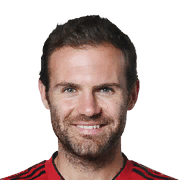 Next up is The little wizard Juan Mata of Manchester United for a star performance in the much needed 4-1 victory against relegation candidates Fulham FC, helping himself to a goal and setting another up. Mata's card includes an overall rating of 85 and stats of 80 Shooting, 87 dribbling, and 86 passing. Despite being very well balanced in the dribbling and passing figures, Mata's poor physical levels and relative lackluster pace will make the card pretty cheap and attainable on the market. A useful purchase for SBC's like POTM or as flashback fodder.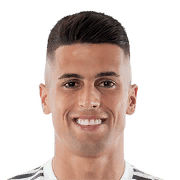 Joao Cancelo get's his second IF of the season due to an assist, a clean sheet and motm showing in last weeks Serie A blockbuster against Inter Milano. The inform card has a rating of 86 and is quite comfortably the best RB card available for Serie A & Portuguese squads. The card includes ratings of 91 pace, 86 dribbling, 85 defending and 84 passing. With crossing ability of 90 and speed bursts of 91, Cancelo should prove a thorn for many opponents teams as he bombs up and down the flanks with his med/att work rates. Expect the card to be above the 300k mark.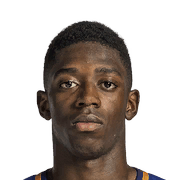 The Rest of the FIFA 19's TOTW 13 looks like this:
Mohamed Salah: 90 (Liverpool)
Bruno Fernandes: 85 (Sporting Lisbon)
Gianluigi Donnarumma: 84 (AC Milan)
Faouzi Ghoulam: 84 (Napoli)
Andrej Kramaric: 84 (Hoffenheim)
Sidnei: 84 (Real Betis)
Moussa Marega: 83 (FC Porto)
James Tarkowski: 83 (Burnley)
Jefferson Farfan: 82 (Lokomotiv Moscow)
Charles: 82 (Eibar)
Duvan Zapata: 82 (Atalanta)
Thomas Delaney: 82 (Borussia Dortmund)
Abdoulaye Toure: 81 (Nantes)
Alfredo Donnarumma: 81 (Brescia)
Brais Mendez: 79 (Celta Vigo)
Mike Frantz: 79 (SC Freiburg)
Nils Korber: 75 (VfL Osnabruck)
Luke Leahy: 74 (Walsall)