Taking over Steelport on the go!
Probably a controversial opinion here, but I generally prefer the madness of the Saints Row to Grand Theft Auto. Johnny Gat is probably one of the most crazy characters in video game history, I'll put him up with the likes of Trevor from Grand Theft Auto V. Saints Row is a series that I am desperate for Deep Silver to revisit, so an announcement of Saints Row 5 at E3 next month would go down a treat!
Whilst I wait for that announcement, Deep Silver surprised fans with a re-release of Saints Row: The Third on the Nintendo Switch. Better yet, this is 'The Full Package' which includes all of the DLC, so you are packed with content. It's been a few years since I have played this game but having it on my Switch reminded me how good it is, although there are a couple of issues that should be worth noting.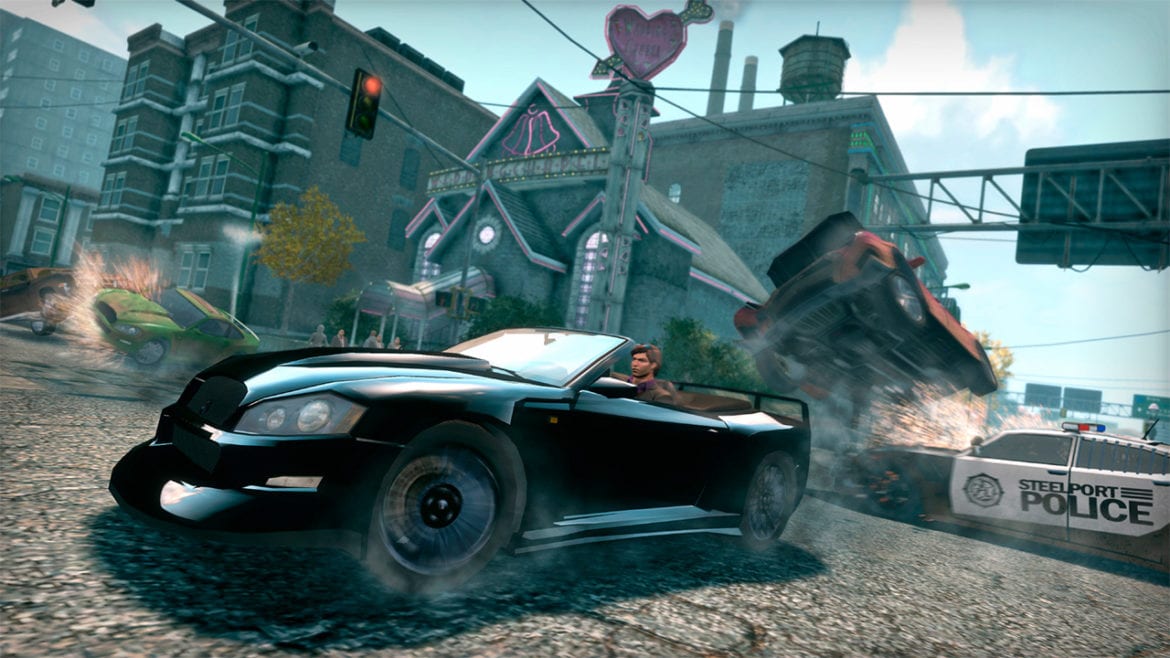 One of the main issues with the game is its performance. If you stick to playing it on the actual switch in handheld mode, the game performs a treat and looks fantastic, as you'd expect it to. It is when you turn to playing it docked and through the TV is where it suffers. I feel like this game is aimed to be played solely on the handheld mode, where as I had framerate issues and general visual let downs when played throughout the TV.
That issue aside, Saints Row: The Third is just as good as I remember. Jumping out of the plane in the first couple of minutes only sets the scene as you look to once more take over Steelport, wiping out rival gangs along the way. The game follows the same kind of approach as Grand Theft Auto, doing numerous missions for numerous people, but you can times the overall craziness by 10000 and you'll get the jist of what Saints Row: The Third will bring.
Customization is a massive part of the game here. You can basically make your character look like whatever the hell you want. I'd describe my player I made as a purple headbanger, he was truly unique. It's a feature that I spent a lot of time on, because Saints Row deserves characters that wouldn't normally exist in real life. If you have created a character that even resembles a human being, I urge you to turn your Switch off, turn it back on and sort yourself out!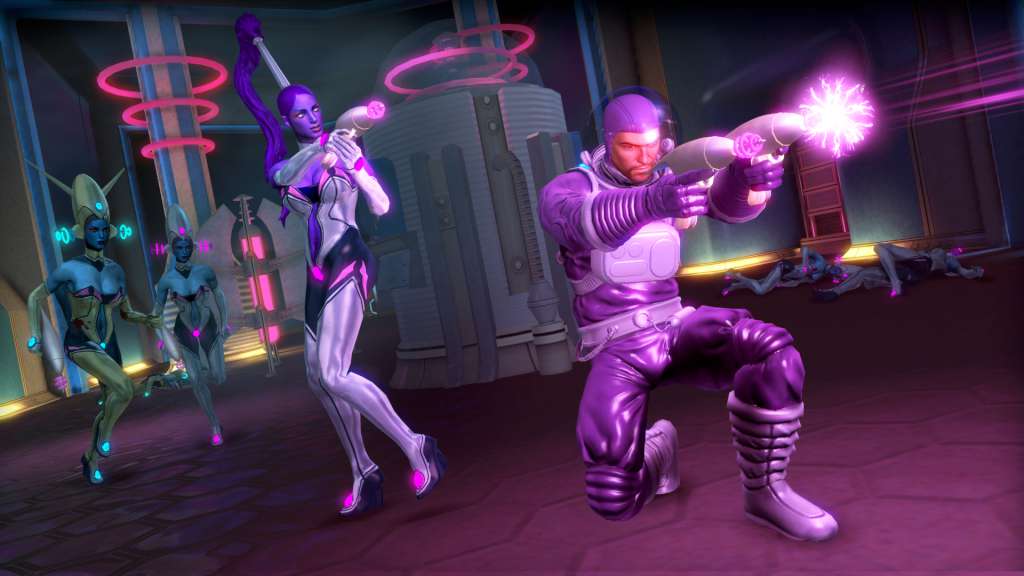 The aim in Saints Row is to just cause as much havoc and carnage as possible, it'll all earn you money to buy new weapons ans upgrades. The games' main leveling up system is known as respect, which you build up over time and you can unlock abilities for your character to use later on in the game. Want your character to take no damage after a lengthy fall? Make sure you get that respect level up whenever you can.
With all of the DLC, story content, side missions and just general stuff to do in Saints Row: The Third – The Full Package, this will keep you occupied until Deep Silver announce Saints Row 5, which I am praying will be at E3. Yes there are issues with playing the game through the TV on the Nintendo Switch, but it doesn't take away how good the game is and performs when you are playing on the Switch as standard. This is a game that will make the commute fly by and I really recommend you picking it up.
A Nintendo Switch Review Code was provided by Koch Media