EA Sports, It's in the game
So, it's that time of the year, when summer is over, kids are back at school, and Simon Cowell and his loony tinpots return to our screens in that staged reality b*****ks, (that really does hurt your ears).  So as those cold, dark, depressing winter nights draw nearer, a worthy distraction, a savior need arise. Could that savior be PES 2017 perhaps you ask? Well we'll leave that discussion for another day, as the yearly release of FIFA arrives, to save us football fans from those post summer blues….and….erm, Simon Cowell.
FIFA 17 leaves a strong impression on you from the get go, as the title screen fires up and the game finishes loading, it jumps straight to a FA cup final match between Chelsea and Manchester United, and boy does it look impressive. The newly introduced frostbite engine really does show off what it can deliver. With impressive visuals, Wembley looking every bit as realistic as its real life counterpart,  the quality rendering of the fans, to realistic lighting effects and player/official mannerisms. New features including manager reaction shots, fake/dummy throw ins and affective free kick stances and penalty strategy's, are welcome inclusions that help take FIFA up another level.
The commentary can be hit and miss, Alan Smiths one liner of "it had equaliser written all over it" when you lash the ball like 100 miles into the sky is baffling, but generally the commentary is a positive aspect to the game that betters the experience.
Gameplay wise, FIFA 17 requires patience, it's not a game for pacewhores as such. It's more to do with build up play/timing of delivery. Think of it like Tiki Taka aka Barcelona FC, and not so much Bolton Wanderers, and you get the jist of how EA are encouraging gamers to play the beautiful game. Strong aerial target men with high attacking positioning like Costa, Mandzukic and Ibra have had more impact for me, then the weaker and quicker guys like Vardy and Aguero.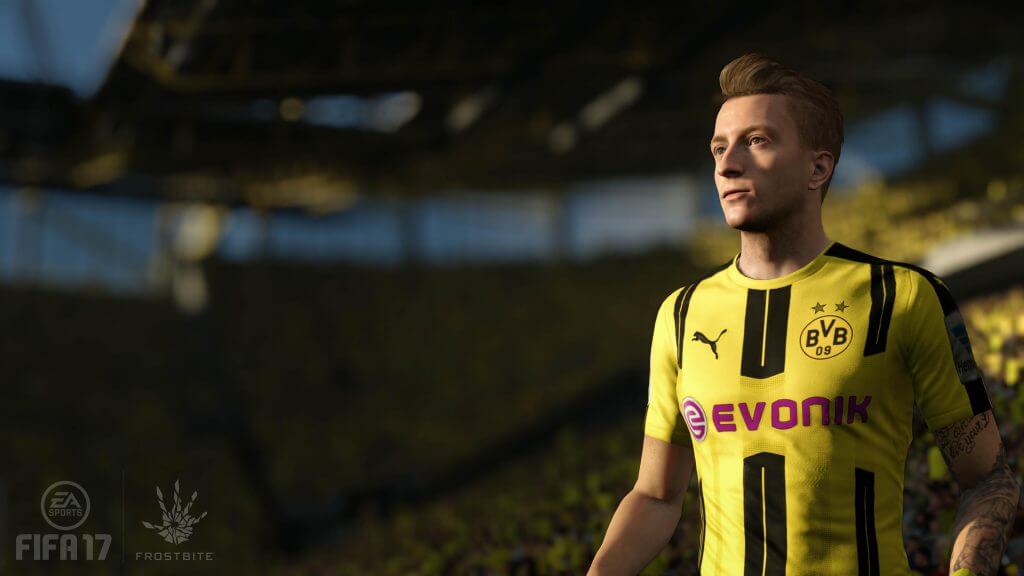 The game handles well, and the shooting and passing mechanics are spot on. Create space, look for the gap, and play that killer through ball. Changing it up, can completely affect how the game plays, from a tactical point of view. Switch to a "park the bus" strategy, and frustrate your opponents with 9 men regularly back drastically trying to hold on to the result. (Throw the controller at the screen time!!)
Refereeing decisions are very hit and miss, borderline result making errors at times. Too often does the slightest of touches go against the player. I've even come across fair sliding tackles, that have won the ball, given as penalties. This is one aspect I find deeply frustrating and would like to see more fairly rectified in FIFA 18. The one consistent part of the decisions are the red cards, 9 times out of 10 a red has been given its justified. Most sliding tackles from behind, or a reckless challenge as the last man, will result in having your marching orders.
Goalkeepers are prone to an error here and there, but by in large they only tend to occur during corners, when trying to punch a ball out if there's attackers stacked around blocking a clear catch.
Crowd chants have been given the sweeeeet sound experience. With clubs like Manchester United, Chelsea and Liverpool boasting a variety of updated chants. Play a game as Atletico Madrid at the Vicente Calderon and sometimes it feels like the stadium will erupt, such is the intensity and variety of chants some of the teams have. (Borussia Dortmund is another highly impressive crowd pleaser).
FIFA 17 does pack a lot of bang for your buck. Regular modes including Ultimate Team, Career, Pro Clubs, Skill Games, Tournament Mode all return, and a newly implemented story mode has been drafted in. Some features have had a splash of paint, mainly Ultimate team which includes new SBC's (Squad building Challenges), and career mode has been updated with the most recent transfers from the summer 2016 window. It's a license lovers paradise with all the big leagues and clubs included.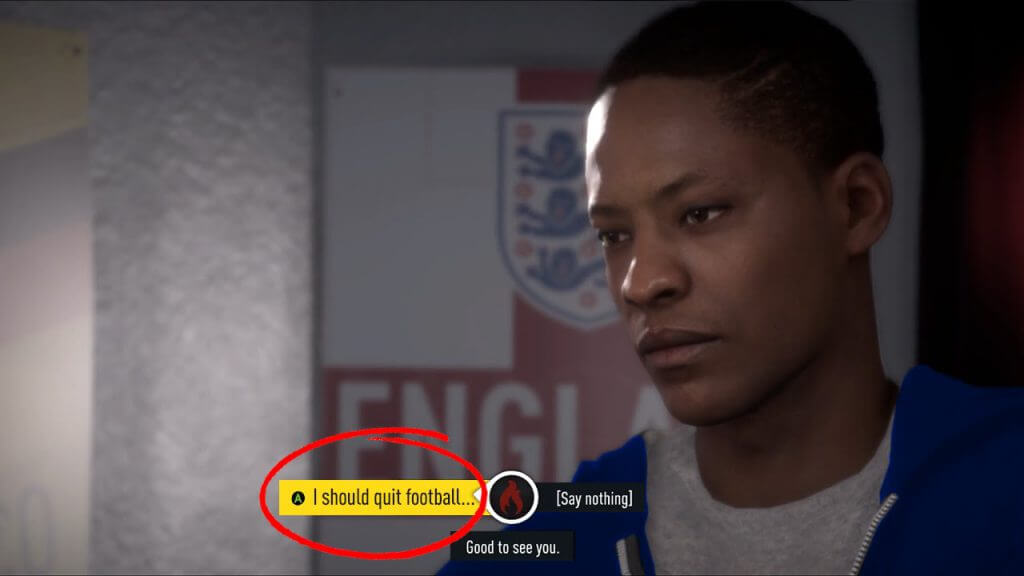 The eagerly anticipated "The Journey" is like a story mode. It follows the career of Alex Hunter, from when he's a young boy aspiring to be the next Ronaldo up the local park, all the way to being a global superstar. It's a worthwhile feature that is certainly worth investing time in. It's not a linear experience either. EA allow the player to select the club you wish to represent, and even what you say/how you conduct yourself regarding dialogue choices and with player agents.
Train hard and reap the rewards, being selected for club and country if you perform well. Flop hard and the riches won't come, neither will your twitter followers. (I'm not joking either). For a first-time attempt at telling a story in a football game, EA deserve praise for thinking outside the box. It's a solid experience that I'd recommend all players of FIFA 17 try out, it does give you some idea of what your real-life footballer's go through, to get to the top.
Ultimate team is the returning fantasy football mode, where you build your dream team using virtual coins and player/manager cards. It offer's tournaments, squad building challenges, online seasons and a newly included weekend league which rewards huge prizes should you succeed in doing well.
For players new to the FIFA series, I'd strongly suggest you play the skill games and training exercises, they can greatly improve a player's knowledge of how to play FIFA 17, and quite literally have you bend it like Beckham!!