Hand of God Anyone?
Well, now you can attempt to recreate that famous scene, as the iconic Argentina legend Diego Maradona has a new icon card in EA's FIFA 18 Ultimate Team Mode.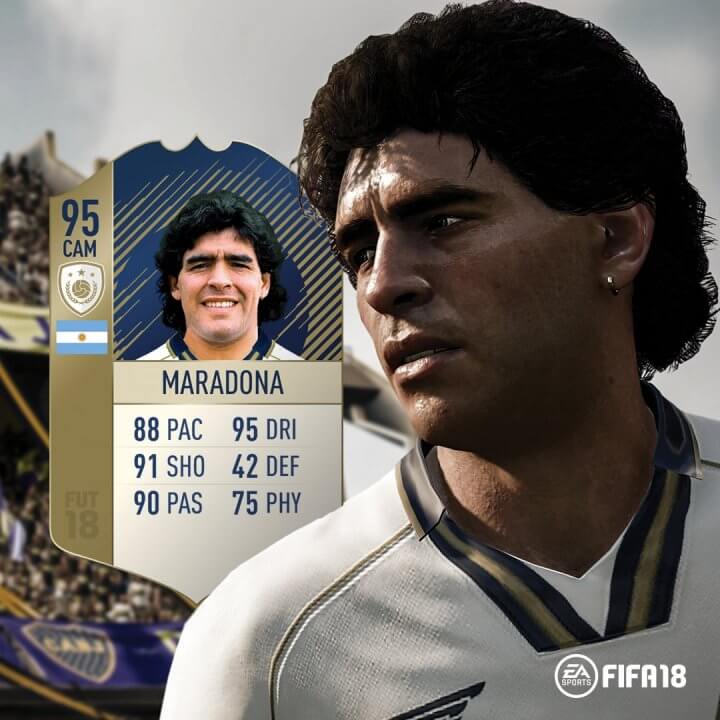 With 95 Dribbling and 88 Pace, Diego will certainly be one useful weapon to have in your arsenal, as his stats suggest he'll be able to recreate those inspirational runs, and the many goals that brought millions around the world happiness and sorrow.
Diego Maradona is one of many legends recently announced for FIFA 18. So with the likes of Roberto Carlos, Thierry Henry, Del Piero, and many other's, will you be looking to wheel and deal the legendary Argentinean into your team? Let me know in the comment box below.