What is Futties? (I sense you're thinking).
Futties is an annual event in FIFA Ultimate Team, where select players receive pink In-form cards based on their popularity amongst the FIFA community. Ultimate team players vote for their favorite cards during the gaming football calendar.
Ranging across a number of variable categories which are synonymous with certain traits, playing styles and positions. Throughout the promotional event, EA will release plenty of previously attainable cards from spells earlier in the lifespan of the game. Such as Team Of The Week and Team Of The Season packs, whilst delivering even more premium End Of an Era content featuring a number of players who have left their mark in the world of football.
A number of these players could include, Per Mertesacker, Tomas Rosicky, Michael Carrick and John Terry. These cards will also only be obtained via the SBC method.
Loan items of players who recently completed transfers to new clubs will also be available during the promotion by the Marquee Transfer Squad Building Challenges. For those of you as excited as me for the Cristiano Ronaldo Juve move, this is your opportunity to build a Serie A side around the unstoppable genius and test a few tactics and strategies without laying down the coins for the base card straight away.
How do you vote?
Vote for your favourites by completing the relevant squad building exercises, nominating your chosen nominee. These can be broken down into different category's and the players with the most amount of votes will get the kinky pink treatment, with upgraded stats. (All these cards are untradable). So expect to see SBC's for all positions on the pitch, ranging across all leagues.
Tonight's live selections include the following 3 players.
Blaise Matuidi, Moussa Dembele and lastly Chelsea's Bakayoko all in the CM slot.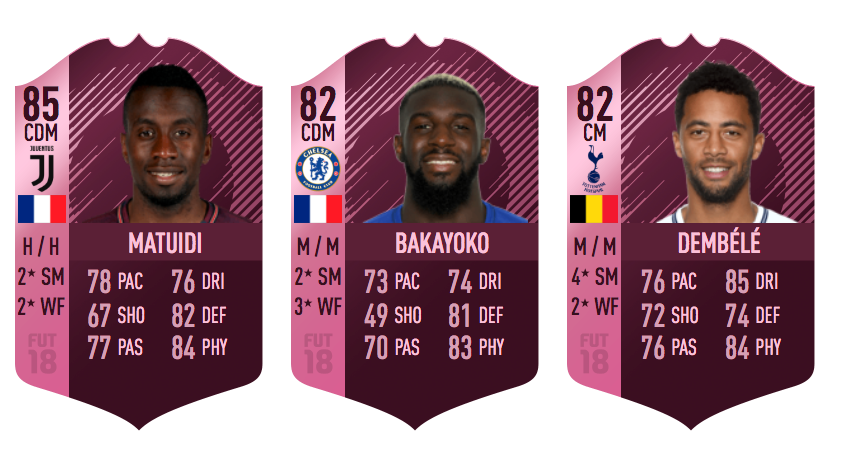 Andreas Iniesta Farewell/End Of An Era SBC
As we are all aware the Spain and FC Barcelona legend (he truly is) called time on his playing career at the Catalan giants (why I'll never know, the guy still looks top class). Closing his story in LA Liga and the European champions league for pastures anew in Japan.
To mark the sad departure of one of Spain's most iconic talents. EA has released a special end of an era card, attainable by completing numerous challenges in the SBC section of FIFA Ultimate team.
The base card looks like this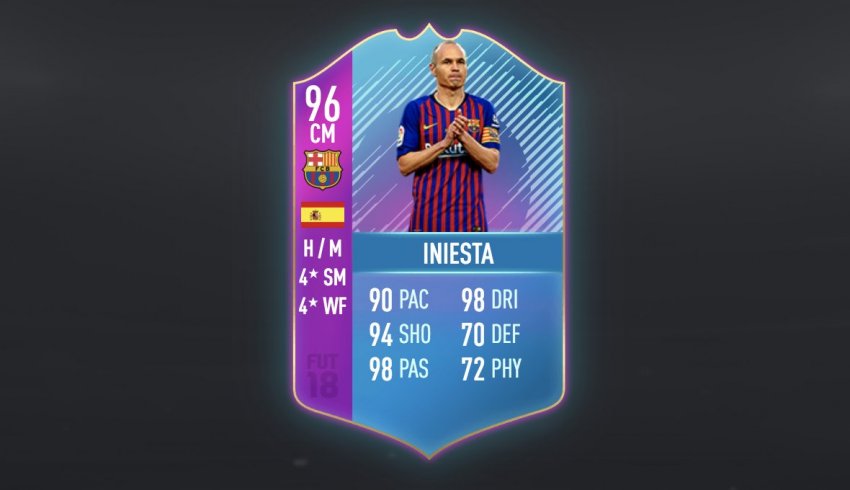 A fitting tribute to one of the games greatest playmakers, I'm sure you'll agree!
Are you excited for FUTTIES? Will you be pursuing the legendary Iniesta SBC card? Drop a comment in the box below.