This past weekend, Square-Enix celebrated the 30th birthday of the world re-known Final Fantasy brand. Being a huge fan of the series myself, not only did I attend the Distant Worlds Final Fantasy Concert (with my awesome sis), I also had the once over at the pop-up shop over in Covent Garden, KWEH KWEH, KUPO, CHOCOTASTIC!
Live from the Royal Albert Hall at 19:30 pm the show kicked off amongst much fanfare. Cosplayers were seen occasionally, ranging from Sephiroth to one attractive lady in total Chocobo attire, she even pulled off the KWEH in pretty sweet fashion! (So erm, yeah if you're reading this *wink,wink*…..jokes) xD
I also met a pretty cool fan known as Rhys, he regularly attends FF events, being a huge collector fan, and we discussed our Final Fantasy moments, favourite characters etc. Though I couldn't quite convince him, Tidus is the best hero of all.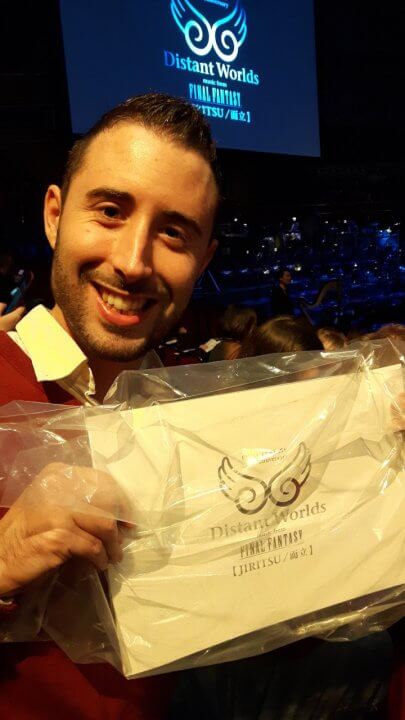 After a few bevvy's, some discussions with fans, and a browse at the merchandise, the concert hall was accessible and people began to take their seats for the show.
We took our seats in the "stalls section" close to the orchestra/conductor and with a cracking view of the venue around us, and the huge screen above the symphony band. To much applause, Nobuo Uematsu took his seat amongst the fans and was sat literally within meters from us.
The final fantasy rollercoaster journey commenced with the prelude to the final fantasy series and was followed by Final Fantasy V's "Battle On The Big Bridge", popular tracks including Final Fantasy X's Zanarkand (Yes i welled up, nearly cried but did not, :D) FFVII's Aerith's Theme, Cinho De Chocobo and a premiere of the Cosmo Canyon piece. (Beautifully done btw) were amongst the roughly (off the top of my head) 14 selected pieces performed. Final Fantasy VII dominated the setlist, and the loudest cheers (I grudgingly admit!) were for pieces relating to Cloud and Sephiroth.
I have to give a special mention to the musical opera they did with the story of Final Fantasy VI, playing out Draco and Maria's tragic journey of east vs west, it was majestically executed and was probably, in my opinion, the standout performance of the evening. It had everything, from the quiet moments of narration, to vocalists emotionally bellowing out anguish, and musical instruments expertly timed for maximum effect. It was a  faultless performance and made the ticket worth every penny.
We left the event (much like many others) wanting more. The evening just flew by, seemingly over when it felt like it had only just begun. The emotion was all over the faces of the audience in attendance, tears of joy at how beautiful the music had touched hearts, to tears of treasured memories, fans longing for cherished moments being re-lived in front of them. I had no idea such a bad guy (Sephiroth) was so well liked. Over half the venue was chanting his name during one winged angel! (Not me though, sod you Mr S).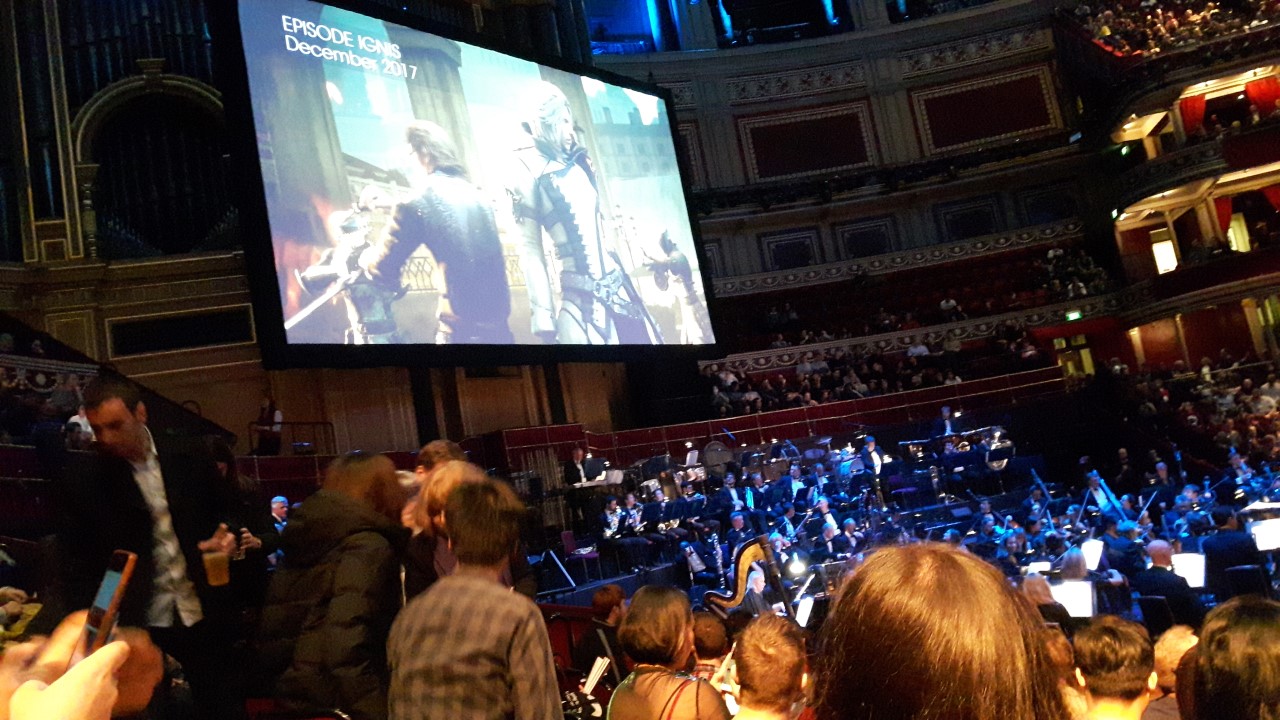 I can't do this event justice, regardless of how well (or bad)ly written this article is. Seeing is believing, Distant Worlds Final Fantasy concerts are something else, breath-taking, charming, extraordinary, awe-inspiring. An absolute must-see for fans.
Onto the following morning, and we left the hotel in Kensington and headed over to the Final Fantasy pop up experience located in Covent Gardens for 9:30 am. Queuing up for roughly 35minutes and being handed a ticket to return at 13:00 pm. A few coffee's later, we promptly returned to the store and made our way in. (My bp raised considerably at this point, and the urge to break into a euphoric Vanu sun drop dance crossed my mind…what was I thinking!)
This was a 3-day event, to help fans celebrate their love for the brand during the milestone landmark. Exclusive merchandise mainly rare Chocobo, Moogle and Cactuar mugs were purchasable.  We bought a set of three and some really cute 30th-anniversary plush toys. Sadly the Vivi (FFIX) doll was sold out :(, but we made do with the Chocobo and Moogle editions!
Besides the merchandise and refreshments available, staff were also on hand to advise hands-on of the new Dissidia game due for release early next year. I had a brief go of this, and the game showed potential. I had mixed feelings of seeing my beloved characters from games gone by, engaging in violence. (In my case, seeing Tidus get two lumps of shit kicked out of him, despite my many attempts at the Jecht Bomb), yet I found myself enjoying it. Free-flowing combat, with plenty of variety in fighting styles, summons and approaches to how you out-perform your challengers. Probably due to being an early build, I felt graphics could have done with a polish up, but based off gameplay alone it delivered.
During the final moments of the final fantasy pop up experience tour, I had a brief browse at the many Final Fantasy titles on display throughout the shop. giving fans the opportunity to have a playthrough. (Let's be honest, 30mins, Final Fantasy….just a complete lack of justice, shame on you Square Enix, GIVE ME 30hours!!) All configured in original console format and then proceeded to purchase merch and blow a hole in the wallet.
"Life doesn't last forever. That's why we have to help each other and live life to the fullest. Even if you say goodbye, you'll always be in our hearts." – Vivi Ornitier (Final Fantasy IX) I couldn't think of a quote more fitting for this occasion, Thanks for the memories Square-Enix, Final Fantasy will always be in our hearts, happy birthday and let's play on for another 30 years!