To help celebrate The Final Fantasy 30th Anniversary, Square Enix have today announced a special pop-up experience event in London.
The event will be taking place between Friday 3rd November through to Sunday 5th November, 10:00AM – 17:00PM daily (10:00AM -16:00PM on Sunday). It will be located at 21 Slingsby Place, Covent Garden.
Whilst there, fans will be able to lay legendary games from the series, purchase special, limited edition merchandise and items from the Square Enix Store, and enjoy a selection of artwork covering 30 years of the games' history.
You'll also be able to get your hands on one of three mug designs exclusive to the Pop-up Experience, which are available with purchases of themed drinks at the store. The exclusive Moogle, Chocobo and Cactuar designs will be available in limited quantities throughout the three-day event only.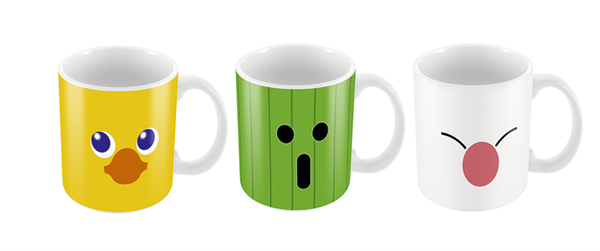 There will also be 3v3 events for you to take part in Dissidia Final Fantasy NT, the perfect chance to try the game out before it is released in January. Be sure to let us know if you will be attending this special event to celebrate the 30th anniversary in the comment section below.