Super Rare Games have today announced that they are bringing the indie hit Human: Fall Flat to the Nintendo Switch with a physical limited edition release.
This is the first of Super Rare Games' monthly releases and it'll be released on March 5th. There are only 5,000 copies available.
Each of their physical releases will feature beautifully printed packaging and high-quality trading cards. These cards will be blind-boxed, with just 125 signed by members of the game's development team. For Human: Fall Flat, the collectible cards will be signed by the game's creator, Tomas Sakalauskas.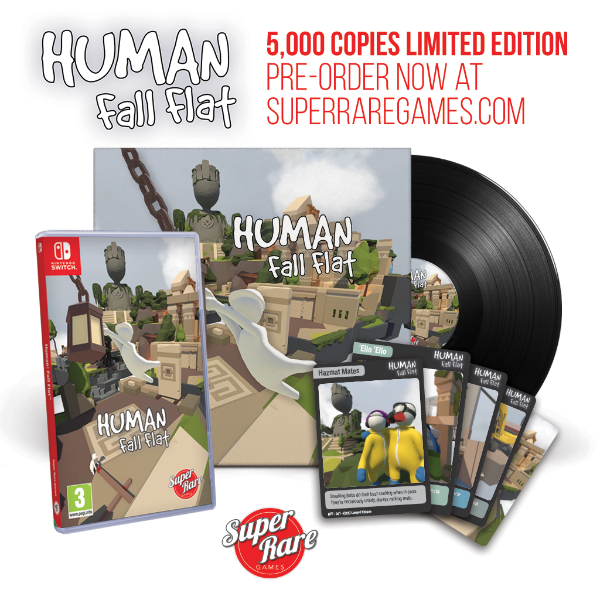 They are also producing n extremely limited run of just 500 copies of the Human: Fall Flat soundtrack, printed on to 12-inch vinyl. Simon Byron, Publishing Director at Curve Digital stated:
Human: Fall Flat has been Curve Digital's biggest Nintendo Switch digital release, so we know demand for this wonderful collectors' edition is going to be huge. Given the game has sold over two million copies on all formats since launch and this is the first time it's ever been available as a physical release, these 5,000 copies will be highly treasured and hugely collectible for years to come.
Are you planning on getting this fantastic limited edition physical copy of Human: Fall Flat? Be sure to let us know in the comment section below.