O Lisa, Lisa, wherefore art thou Lisa?
It was the 13th August 2014; witching hour, the house was completely silent and pitch black, my surround sound headphones rigged up to my PS4 controller and a fresh set of underwear close by in case things went awry; the perfect setting for a horror film, and an even better setting for one of the most atmospheric and terrifying games ever created. With E3 just around the corner, I thought it would be a good time to reminisce on one of the more interesting horror titles to be unveiled at a gaming convention in recent years, and one that is sorely missed by fans worldwide (Why pull the demo from the PS Store Konami, u srs?).
Playable Teaser (Stylised as P.T.) was a demo released during Gamescom 2014 for the Playstation 4, and was in simple terms, perfection. At its base appearance it was nothing more than a walking simulator set in a simple corridor in a creepy looking house, but at its core was an intelligent, terrifying nightmare that wouldn't end, getting more tense and horrifying the longer you were subjected to it. Considering the game was released for free, you got a fairly lengthy playtime out of the game as you traversed the halls of the eerily silent house, solving it's even creepier puzzles; the benchmark for a good horror game is in the ability to tell a story without taking a break from the atmosphere or the horror, something that P.T. executes perfectly. As you shuffle along the corridors of the house at a terrified snail's pace, it becomes clear that something is amiss; dealing with dark subject matters such as abortion and murder, the game slowly reveals a twisted narrative regarding the fate of the former residents of the house, and who it is exactly that is stalking you along the dark corridors. Throw a number of frustratingly difficult (but creepy) puzzles into the mix and you've got the perfect blend of horror and gameplay that is enough to make the toughest man alive shit himself like a terrified schoolgirl. If you somehow managed to get through the ordeal and complete all of its challenges (we all used the walkthrough by the end, lets be honest) you were awarded with a teaser trailer featuring Norman Reedus walking through a 'Silent' foggy street, that soon reveals its self to be a collaborative project between legendary director Hideo Kojima and Gothic Horror mastermind Guillermo del Toro titled 'Silent Hills'.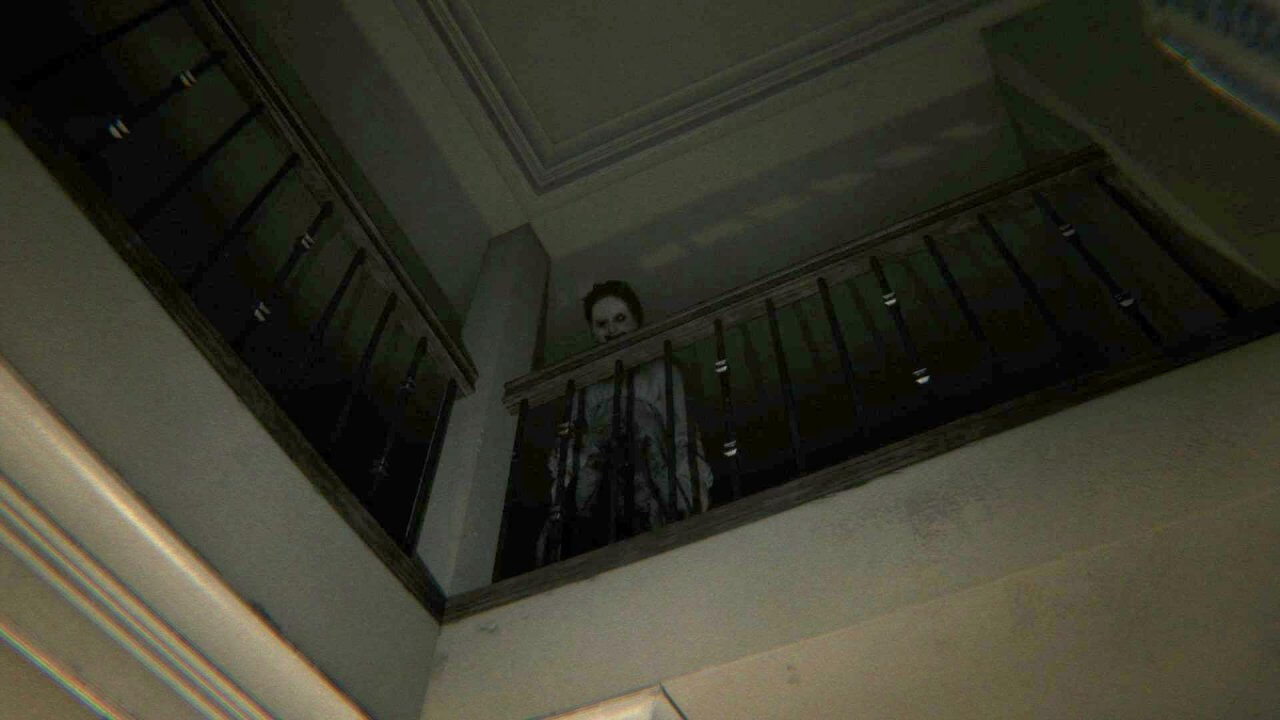 "Peek a boo; I think you may have crapped yourself there."
As early as September 2012, there were rumours that Hideo Kojima was working on a new Silent Hill title and that he had been interested in working on the series for quite some time. This was confirmed during a Eurogamer Expo developer session where Kojima stated that he was asked by the president of Konami to develop the next silent hill game. Kojima initially didn't think he was up to the task, as he saw himself as a 'scaredy-cat' but made a case out of it saying that "there's a certain type of horror that only people who are scared of can create, so maybe it's something I can do." Turns out that Kojima had a very solid point, as P.T. was hailed as one of the scariest games ever created at the time of its release, with the game's atmosphere and tension being unmatched by anything on the market, even by today's standards.
The first official 'concept movie' of Silent Hills was released a month after P.T's unveiling, at the Tokyo Games Show 2014. Kojima went on to say that himself and Del Toro were "aiming for a game that will make you shit your pants" indicating that the series was heading back to its roots. The seed was set in people's minds that Kojima's Silent Hill game was exactly what the series needed, focusing more on the horror (a lá Silent Hill 2), and less on the action orientated nature of the most recent entries in the series. Unfortunately, this would never come to pass, as Silent Hills was officially cancelled on April 27th 2015, much to the detriment of horror fans worldwide. Due in some part to the split between Konami and Kojima in October 2015, the project was canned and Kojima himself was re-hired as an outside contractor to continue working on MGSV, with his contract to expire before 2015 was out. Konami stuck to their word, with Kojima officially leaving the offices he had worked in since 1986 on October 9th 2015. Thankfully however the bond between Kojima, del Toro and Reedus was a strong one, as Kojima Productions re-emerged as an independent studio in December of the same year, backed by none other than Sony themselves. Given the freedom to work on a new creative vision, Kojima soon announced that he was working on a new IP titled Death Stranding, featuring Norman Reedus as the main protagonist.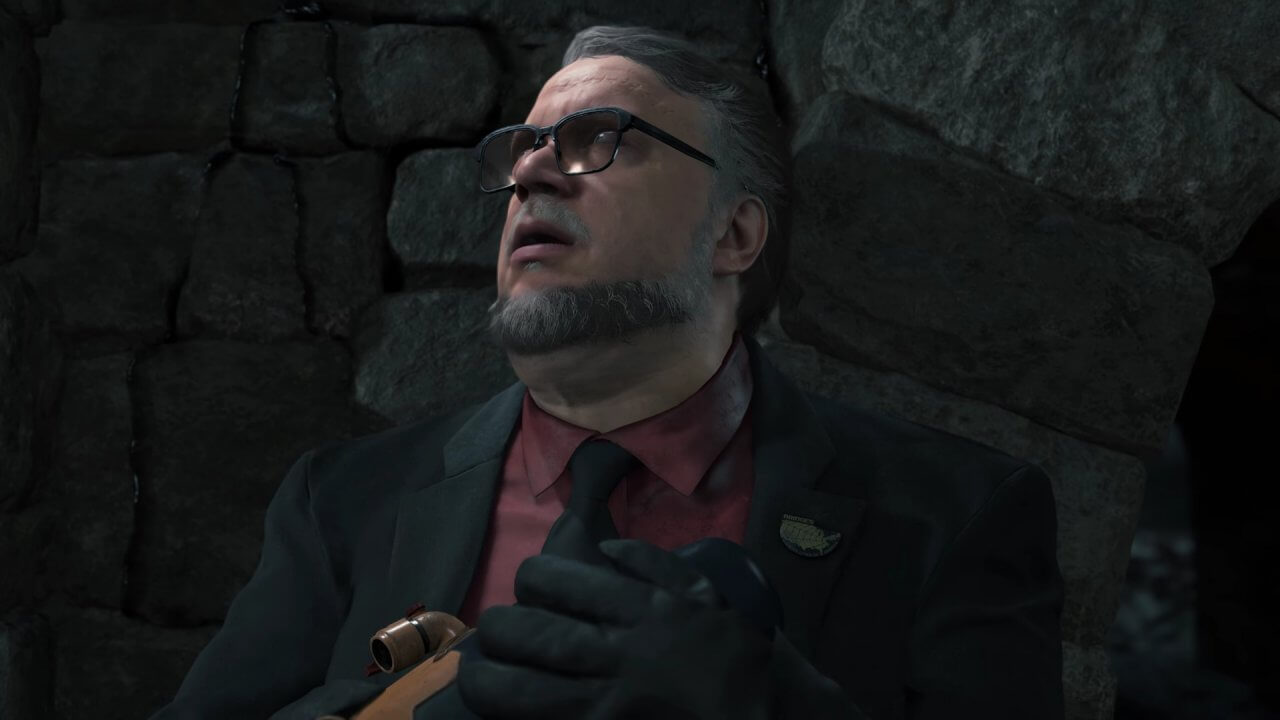 Guillermo del Toro as a yet unnamed character in Kojima Production's 'Death Stranding'. 
Not much is currently known about Death Stranding, other than it's not going to be a horror game (Kojima, why do you play with my emotions like this?) and will be a open world action game, probably in a similar vein to MGSV. The title of the game is a reference to the phenomenon known as cetacean stranding, where whales and other aquatic life are washed up on shore. Featuring an all star cast, including del Toro himself alongside Norman Reedus and Mads Mikkelsen who play the protagonist and antagonist respectively. Although it's hard to get hyped about a game with no footage available, with Kojima at the helm it's a safe bet that Death Stranding is going to be a hit; and it's unfortunate that it won't be at this years E3 conference.
Regardless of all the success Kojima has had over the last year; P.T. will always have a place in my heart (as well as my PS4's Hard Drive) and while it's an absolute downer that the game was cancelled, the real tragedy is that the once great Silent Hill series will not get the attention and care that it deserves, especially while it's held hostage by a toxic publisher like Konami; but hey, they can always turn the series exclusively into pachinko machines, that will please their customer base in the long run (sarcasm). Negativity aside, I always think it's best to end things on a high note; and just like Kojima-san, I want to warmly extend Konami a heartfelt, two finger salute (the front facing kind).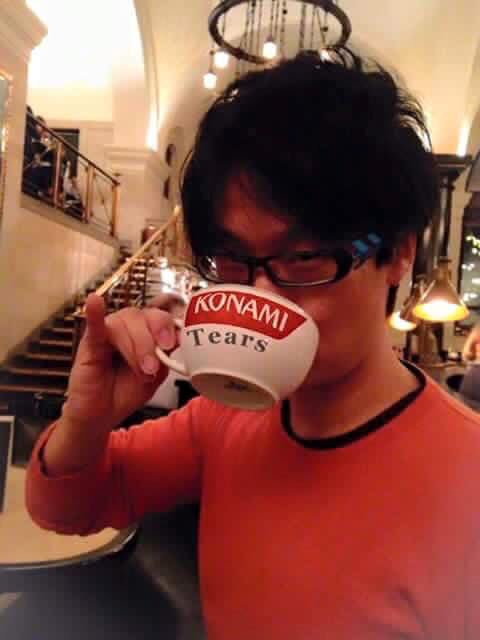 Well played, you magnificent bastard.