RuneScape Old School enters its 5th year and with it adds a sequel to one of the most iconic and popular adventures within RuneScape Lore. Launching today the new update Dragon Slayer II includes the epic grandmaster quest and a new novice quest, a new area of the game and also a new questing guild known as – The Myths Guild.
RuneScape Old School is a classic version of the popular role-playing game, RuneScape. Every bit of content for Old School is voted on by the players and is developed with their input and allows the community control over the game they love.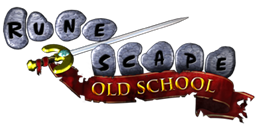 OLD SCHOOL COMMEMORATES A CLASSIC RUNESCAPE ADVENTURE WITH DRAGON SLAYER SEQUEL
Brave the horror and discover the mystery of why Elvarg destroyed Crandor in the brand-new quest.
In addition to the grandmaster quest itself, new free-to-play content linked to Dragon Slayer II has been released, including a new novice quest – The Corsair Curse – and settlement, Corsair Cove. Dragon Slayer II also sees the launch of a new questing guild, Myths Guild, located on the south-west tip of the Feldip Hills and only accessible to the hardest of players with 200 or more quest points and those who have completed the newest grandmaster quest.
More then 16 years after the original Dragon Slayer quest launched and gave players their toughest challenge, a now greater challenge is here to overcome in Dragon Slayer II. "2018 is a real milestone year for Old School RuneScape" said Mathew Kemp, Senior Product Manager. "in addition to celebrating our fifth anniversary next month, we're of course looking forward to the launch of Old School on mobile platforms soon!"