This announcement is something that I have been waiting for around a few weeks now. Not because I am bored of PES 2017, no way. PES 2017 is for me the best football game I have ever played but there are flaws that make me look towards the future and PES 2018. Konami have today lifted the lid on PES 2018, whilst not quite opening that can of worms completely, we have a good understanding of what Konami is bringing to the table.
First thing first, and something that I'm quite surprised about is that we have an official release date already. PES 2018 is coming on September 14th. It is coming to the PlayStation 4 and Xbox One, but also coming to the PlayStation 3 and Xbox 360, showing that Konami are still planning to support the old-gen machines. Sadly, a Nintendo Switch version hasn't been announced. Whilst it may not mean it isn't coming to Nintendo's new system, it's an announcement we'll just have to wait and see on.
Now, PC users. This line for me is key in the announcement for you guys. I'll use the official quote here so I don't get accusations of lying etc….
The game will also be available via Steam in a version that has undergone substantial improvements in terms of aesthetics and content, ensuring the game enjoys parity with the current gen formats
For me, this is exactly what PC users would of been hoping for when it comes to PES 2018. Parity with current gen formats is something the PC community has been screaming out for now for a couple of years. I do understand Adam Bhatti was working very hard in order to make sure the PC version gets the same amount of attention that the PS4/Xbox One versions do so this is pleasing to say the least, and something that Adam should get a big amount of credit for.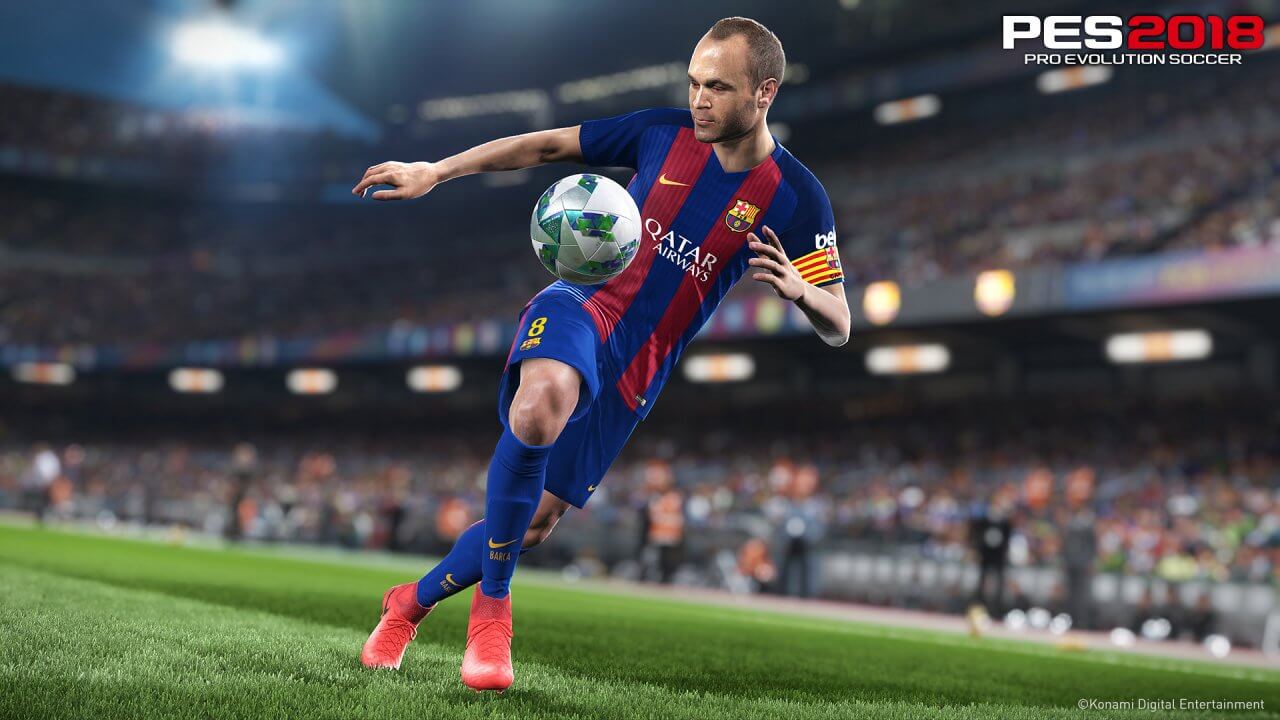 Last year we had The Pitch is Ours, but now it seems like Konami are trying to cement their status as THE football game on the market, bringing in the slogan Where Legends are Made, quite appropriate I'd say for a game that has took on a big rise, especially in the last 2 iterations. Konami promise that it will build on the gameplay of last year, bringing in new features and improvements in order to have a football experience that is completely unrivaled anywhere on the market. Time will tell but what are these improvements and what can they help with?
Something that took my eye straight away was Konami's admission that PES 2018 will feature more additions than any other PES title in the last 10 years, with no part being left untouched. This could go either way, but Konami have promised that the famed gameplay remains central to anything they have done in PES 2018, only improved. I loved the gameplay in PES 2017 apart from a few well-known issues, so if they have fixed them as well as adding in new mechanics to make a more overall polished PES experience, then it's a big thumbs up from me so far.
Player ID was huge in PES 2017, a feature that I really enjoyed. Differentiating from Neymar to Pogba, Ronaldo to Iniesta and Aubameyang to Crouch was something you could easily do in PES, thanks to the system in place. Konami have promised that it will be even better in PES 2018.  Konami are aiming to take Player ID to the next level, giving us more realistic outcomes of how players move, shape to shoot and make passes. They are motion-capturing players in different scenarios and here is something that will please fans, a complete overhaul of the in-game animation system. Core movements such as walking, turning, and posture have been reworked also, while the player models now have greater variety, with attention paid to the way kits fit differing physiques. Oh yes!!!!!!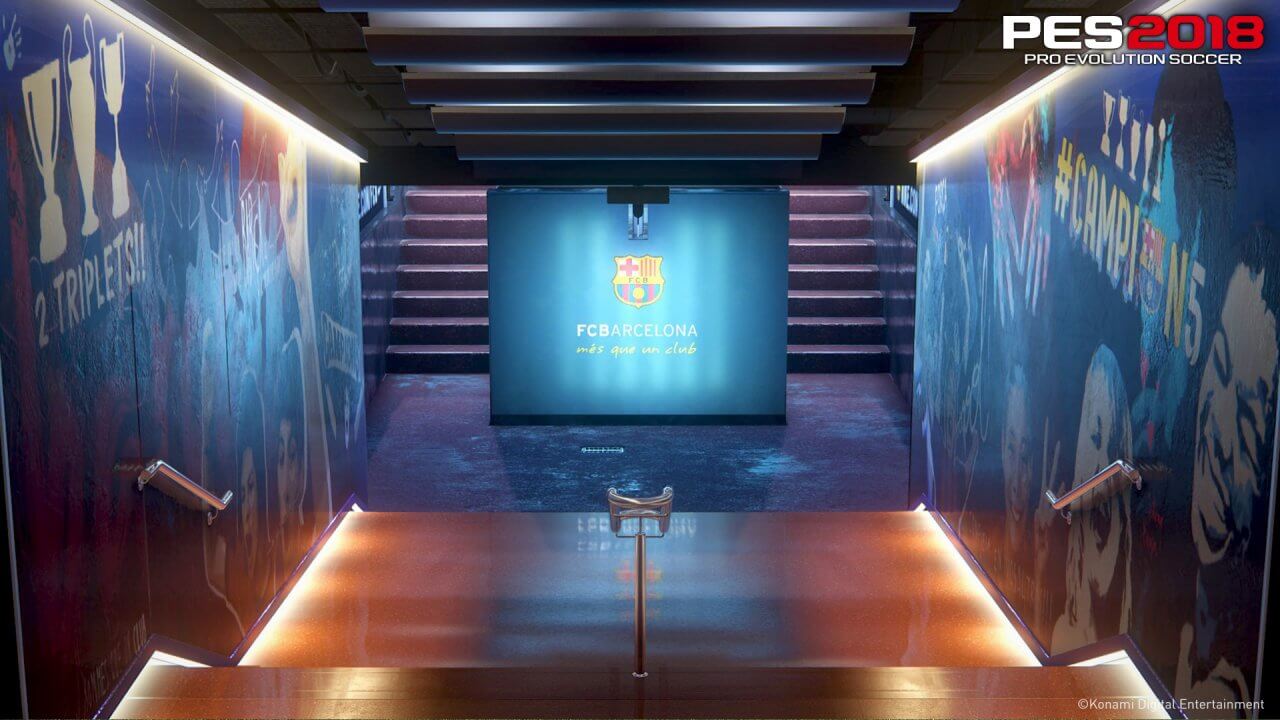 Control is key in PES 2017, and Konami are keeping that core component when it comes to PES 2018. Pacing has been adjusted in PES 2018, allowing for a more realistic pace in PES 2018. I did feel that the final code of PES 2017 was an tiny bit too quick, whereas for me, the demo was spot on. If they can get the pace like that once again, it'll be a great starting point for the game overall in terms of realism.
Dribbling was one of my most enjoyable aspects in PES 2017. They could of left it as it were and I would of been extremely happy still. Still, Konami promised more additions and improvements than the last 10 years of PES and they're not resting on their laurels with PES 2018. A new strategic dribbling system has been implemented which will aim to give us even greater control of how we dribble with the stars in PES 2018. Contextual shielding has been added which is nice, but it was this that pleased me the most:
Similarly, simple movements of the control stick can be used to initiate shimmies designed to wrong-foot defenders
This for me is something that WILL improve the dribbling and get it going on a whole new level. I'm not one for fancy skill moves. Having this in my Arsenal of moves just with the normal control stick whilst I am dribbling will greater my game a lot.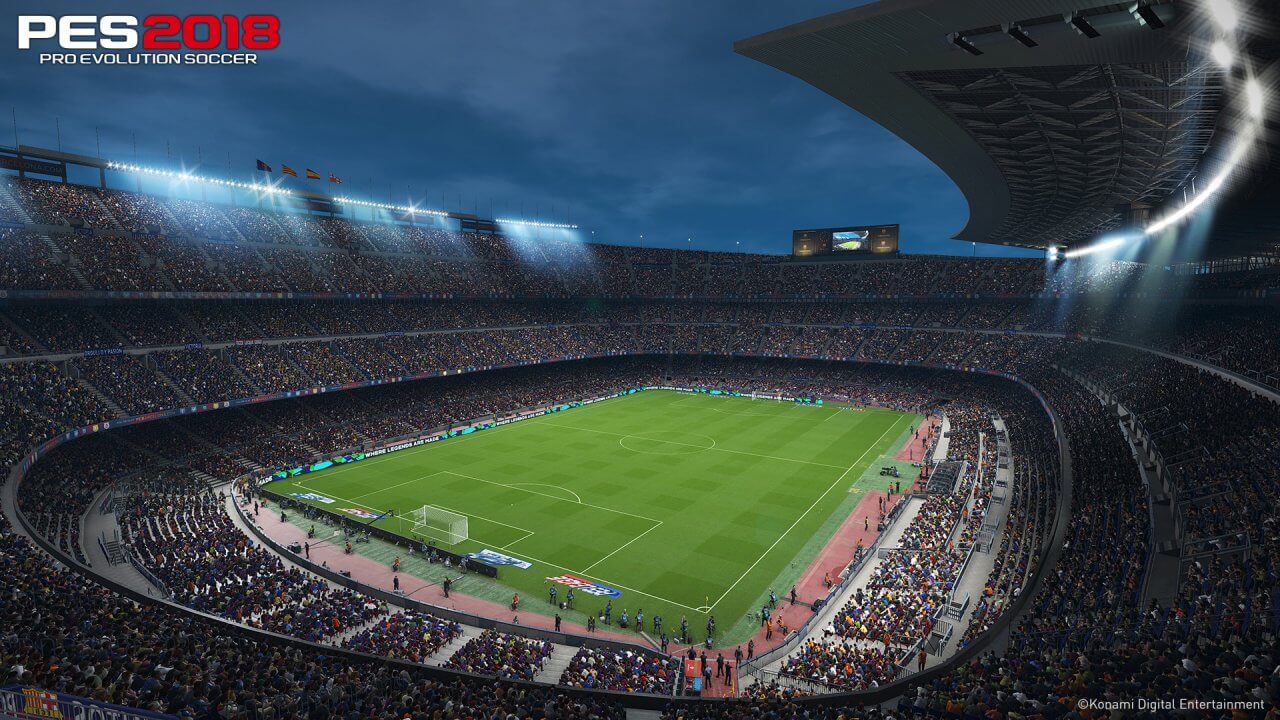 A new feature added is the REAL Touch + process. I'll admit that I'll need to see this in action in order to get a proper opinion of this but Konami say that players will react to receiving a ball using permissible parts of the body, such as chest, head and legs to bring a pass under control dependent on the height and pace of the incoming ball. It's something I am sure was in PES 2017 to an extent, but I didn't really notice it and still don't know. Hopefully Konami have also thought the same thing, but until I can get my hands on the game, I won't really be able to judge this improvement myself.
The visuals is something that whilst good, did need improving again to reach the standards that we and Konami I' sure expect when it comes to new football games on the current-gen systems. Konami are aiming to impress us visually with a new REAL Capture System. This system will give us true-to-life lighting across day and night games. Over 20,000 components have been recreated in order to improve the visuals once more. Expect to see new components of turf, tunnels, and the surrounding areas of stadiums in the game such as Camp Nou and Signal Iduna Park.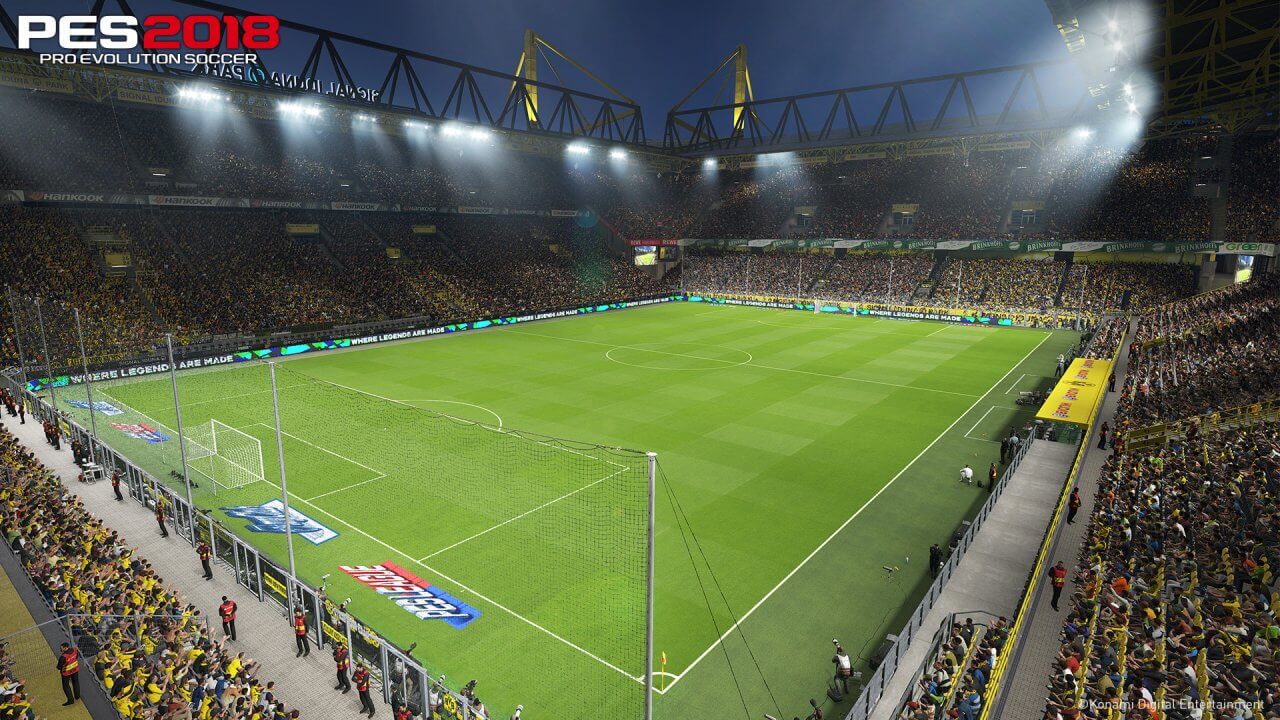 I'm an online player myself, and love to take part in the PESLeague competitions. myClub also returns in PES 2018, although I'm sure we will hear more about that at a later date. What is good news for online players and something the community has been asking for in years is the addition of Co-Op 2V2 and 3V3 modes, allowing you and your friends to take on other players online. The modes will come with support for local guests too. PESLeague will once again be integrated into PES 2018 from the start, adding competitions surrounding myClub, Online Co-Operative matches and the Random Selection matches. 2V2 online PESLeague tournaments? Yes please! All this does have to depend on the servers however.
Many people have complained about lag since PES 2017 is released, and whilst Konami have done their best in improving the servers, they aren't up to standards of what you would expect. I fully hope and expect to an extent that Konami realise this and have a plan in place to give us a much better online experience this September in PES 2018.
If you're an offline player, Master League is something that Konami are paying a lot of attention to this year. Without going into too much detail as of yet, they are promising pre-season tournaments, a new transfer system and pre-match interviews and an insight to the changing rooms.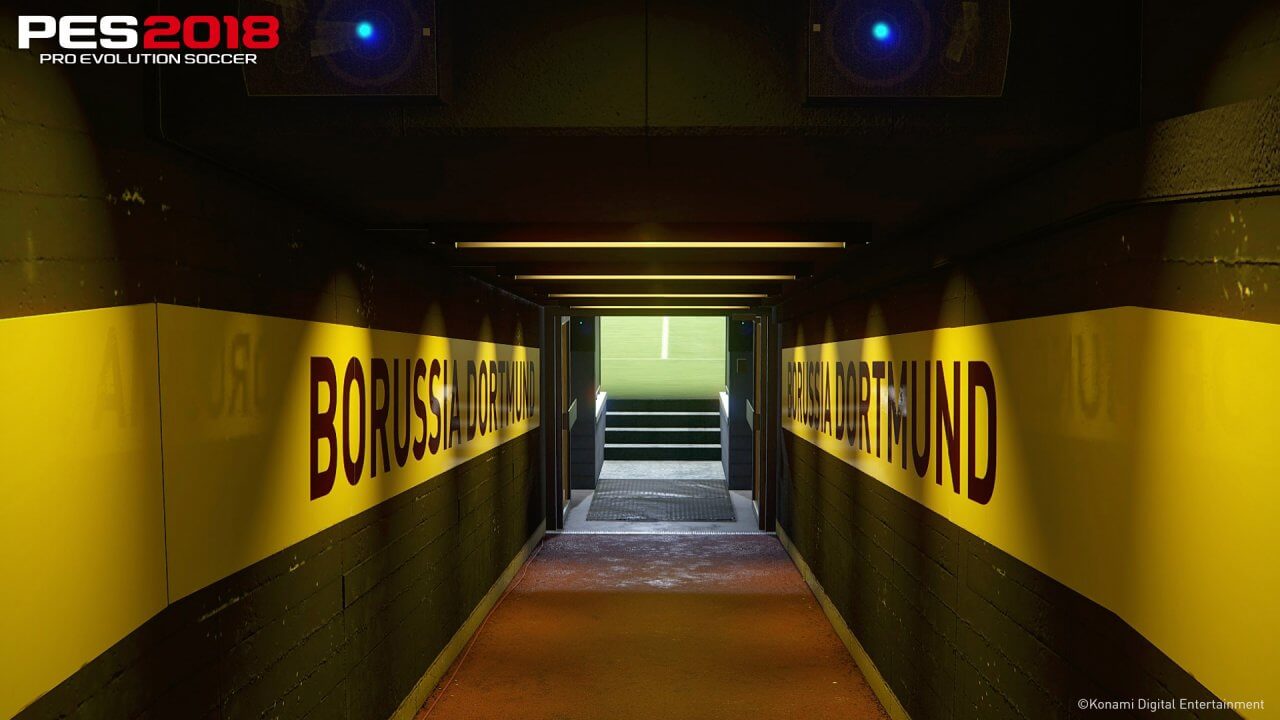 The FC Barcelona edition was very nice for PES 2017, and something Konami are continuing with for PES 2018. It's available to pre-order now for the Xbox One, PS4 and PC (Steam) and will come including additional content at launch:
1,000 myClub coins and 5 myClub player agents – guaranteeing a top UEFA Champions League player,
A top club and LEGEND player from FC Barcelona, will be added to your winning eleven!
All that sounds great right? Konami didn't stop there though, releasing a new teaser trailer to wet our appetites on what is to come in September!
The trailer does exactly what it is set up to do. TEASE! From the outset, you can see what improvements that Konami are implementing. The lighting looks incredible, as well as animations looking fluid and more natural than ever before.
Showing us interior of Camp Nou and Signal Iduna Park… are Konami hinting at a VR aspect for PES 2018? Also, I found highlighting penalties to be quite interesting too. It's fair to say that the penalty system implemented in PES is currently disastrous to say the least and hopefully, Konami have made the effort to change the system for a new one, making penalty shootouts exciting once more.
We have just under 4 weeks until we get the full trailer on June 13th, which comes with E3 2018, where I'm sure we'll hear even more regarding PES 2018.
In the meantime, what do you make of the PES 2018 announcement today? Are you happy at what Konami have said? Why not let us know in the comment section below.