PQube Games in a developing partnership with Warpfish Games has also released further footage with a new RAZED trailer. Product manager Amaria Larchet commented:
I can truly say, once you see RAZED in full flow, you can't keep your eyes off it, It's the kind of game we can imagine people watching someone play over their shoulder thinking 'well, that looks straightforward enough', before taking it on for themselves and finding out things aren't quite so easy. It really is a head turner.
Check out the newly released announcement trailer below.
What is RAZED?
RAZED is a game focused on speed, with the player charged with making it to the finish line in the quickest time possible, dancing and darting across dynamic levels littered with obstacles designed to take you down. Power boosting skills unlocked along the way can send you soaring – sometimes literally – with every second saved edging you closer to a triumphant run.
Features
Non-stop escalation: Sprint through 60 dynamic levels spread across six unique worlds, each with a distinct visual style, unlockable abilities and pulse-pounding boss battles.

Chart your own course: Veer off the beaten path and carve your own way through levels to achieve seemingly impossible times and unlock the S ranks.

Online leaderboards and ghost data: Challenge the world via online leaderboards, and race against friends' ghosts in a game of asynchronous one-upmanship.

Fuss-free speedrunning: Nobody wants to wait around while striving for perfection. Falling short of your target time? Simply jab the restart button to return to the start of the level without any loading times.

Secret challenge levels:

Employ all your different skills and abilities to find RAZED's toughest maps and tackle them head-on.
Warpfish Games designer John Thompson commented
With RAZED, we've taken the spirit that fuelled some of the most popular speed-runners and fused it with some stunning, neon-charged visuals that tap into some of the best arcade games from the last few decades," I think it's a perfect marriage. Combined with the music it creates a kinetic environment focused on the concept of running as fast as you possibly can. Anyone can get the idea behind RAZED, but only the best will master the game. It really is a case of survival of the quickest.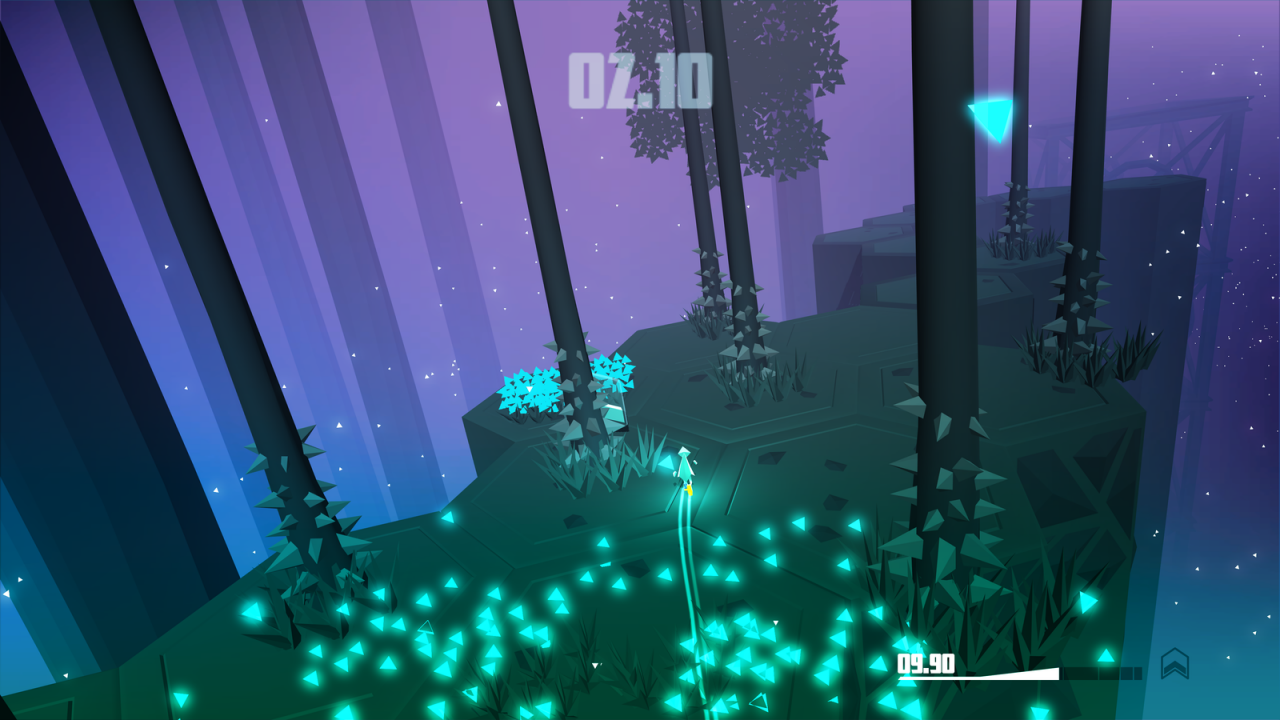 RAZED releases for Xbox One and Steam worldwide digitally on September 14th, meanwhile Playstation 4 and Switch owners will have to wait that little bit longer, with a release date set for October 15th on those respective formats.