It's Government Law!
Beholder is a game that has been around for more than a year, having first been released on mobile platforms as well as PC via Steam back in November 2016. Only now have Curve Digital decided to bring it to the PlayStation 4, offering players the Beholder Complete Edition, which includes the added on content. Sometimes it can be a mistake bringing a game out to mainstream console a while after it has already hit PC, but after spending a few hours with it this past weekend, I'm glad that they did.
Right from the outset, Beholder is like no other game that I've played on my PlayStation 4 before. If you're coming here looking for another action-adventure, puzzle or FPS game, I'd advise you to look at the other reviews on the site. Beholder if you can imagine is like a resource management game meets The Sims. You have to look after all the tenants in your apartment blocks.
The overall story in Beholder sees you take on the role of Carl Stein, where him and his family have been 'persuaded' to take on a new job working for the government although it isn't exactly squeaky clean. It's quite a good story, one that I thoroughly enjoyed. The game lasts around 4 – 6 hours, but the interesting thing is that it has multiple endings depending on the choices that you make.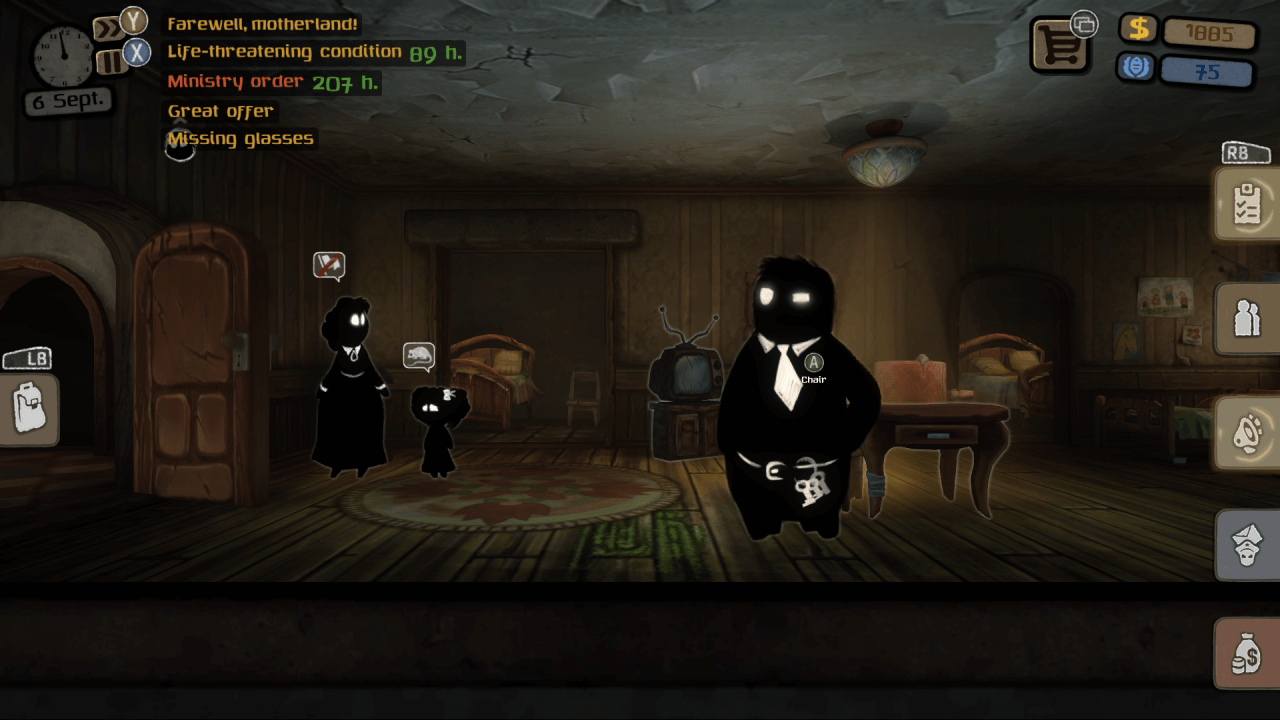 Choices is a big thing in Beholder, because of the way the game has multiple endings attached to it. You have the ability to abide to what the government say, or bend their rules and do stuff that will help the tenants survive. Basically, the government want you to stop anyway that are breaking the law (some of the laws are surprisingly very lean) and get them arrested. You are given tasks by the Ministry from your phone. It is imperative that you answer the phone when required, not doing so could result in consequences.
These consequences can be lethal to your character, especially if you decide to start blackmailing more than you should. You may find one of your tenants come at you with a knife if you go too far. Keeping your residents happy and the Ministry happy is quite the achievement, and you're a better gamer than me if you managed to do so! The amount of times the wife nagged me or my child lost her favourite toy was bemusing.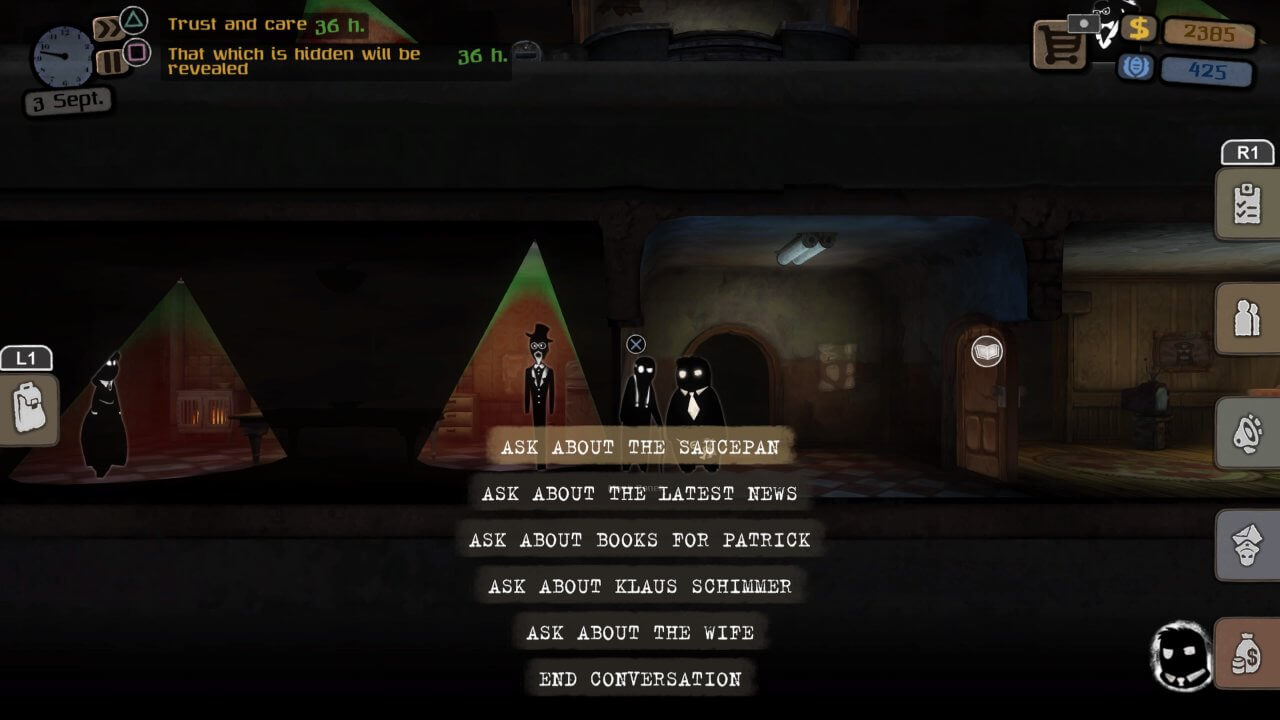 All of the tasks given to you by the ministry or by your family or other tenants have a required amount of hours to do them in. However, the game does give you more than enough time to do them, whilst you can also pause time or fast-forward time depending on what you are doing at the time. However, although it does seem like you have more time than not, when your tasks build up, you're finding yourself running across each apartment and talking to your fellow tenants at a more rapid pace than usual. Like I said at the beginning, it really is like no other that I have played and although at first look I thought I wouldn't like it, I actually felt myself really enjoying doing the tasks as they come. If you are finding all of this daunting then not to worry, there is a tutorial at the beginning that eases you into what you have to do whilst you can also call for help if you get stuck.
The art style in Beholder is something to really appreciate. It's really good to look at and the dev team have done some great work. Instead of the characters being represented by actual arts of people, all characters are shown by a black shadowy type character. Whilst that may seem weird, it actually works really well and you can differentiate one character to the next. The sound is really good too. My favourite part is when you report a tenant for their law-breaking behavior. When the police come calling, the music behind that is intimidating. You know they are there and coming to get someone! I did have an issue with the aspect of the screen. Whilst I can't confirm if it was just my screen (all other games are fine however), I found the edges being cropped out and sometimes I couldn't see what button to press.