Realism at its finest, but not without its issues.
Anyone that knows me will know that football games are my passion. Whether it's FIFA or PES, I play them both religiously throughout the year. Both games offer different things that differentiate from each other. FIFA has Pro Clubs, PES has better gameplay (In my opinion, of course!). This year, Konami have embraced the eSports scene and incorporated that into the games' name with eFootball PES 2020. I've played countless hours with this year's iteration and it has its flaws, there is no doubt about that. However, eFootball is realism at its finest, and I am really happy with what Konami have produced this year.
I've got to talk about the visuals first and foremost. Manchester United are a new partnered club in PES this year (replacing Liverpool, which is a little disappointing) and Old Trafford looks spectacular, I have to say. They've managed to get every little detail in, right down to the tunnel when the players are coming out. Licenses are a big thing to people in the community, a big reason why a lot of the football gaming community go to FIFA. However, if you've not heard of the PES Universe folk, I hugely urge you to invest in their Option File. The Option File brings PES to a whole new level, meaning that Licensing issues are a thing of the past. Having Birmingham City in the game, named and kitted correctly, really helps me immerse myself in the game even more, especially when I am starting my Master League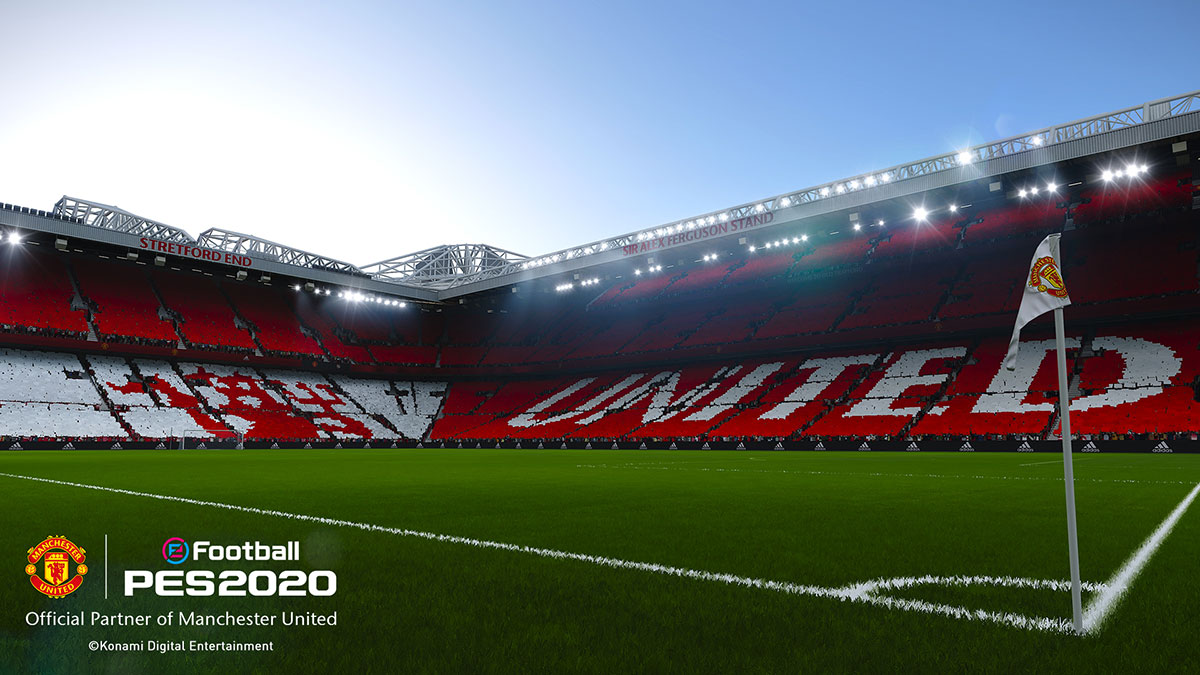 Speaking about Master League, Master League was 'remastered' this year. Master League was a mode that I spent countless hours upon hours on in the PES 5/6 days, I absolutely loved it. The last few years, I've not really enjoyed what has been on offer in the mode and I'm not sure that Master League really is the re-master that they've aimed for this year either. A lot of it seems to be focused on Press Conferences, where you make the choices of what answer to give. Now, I'm all for that, but in all honesty, these choices don't really seem to make much of a difference and it's a little disappointing. For future games, I want to see Master League go back to its roots and really give us 'our' mode back.
On the field, there is no doubting at all that eFootball PES 2020 is hugely impressive, and to me anyway, it plays a lot differently to PES 2019. There were a lot of complaints in the community regarding fouls and the game speed from the demo. In all honesty, I've not really felt much of an issue when it comes down to how the referees are handling the game. Yes, there could be more fouls in the game, but if Konami didn't change it, I wouldn't be shouting from the rooftops if they didn't. Game speed is a smudge quicker than it was in the demo, but it's still at a pace where I can dictate the game and that's what I want first and foremost.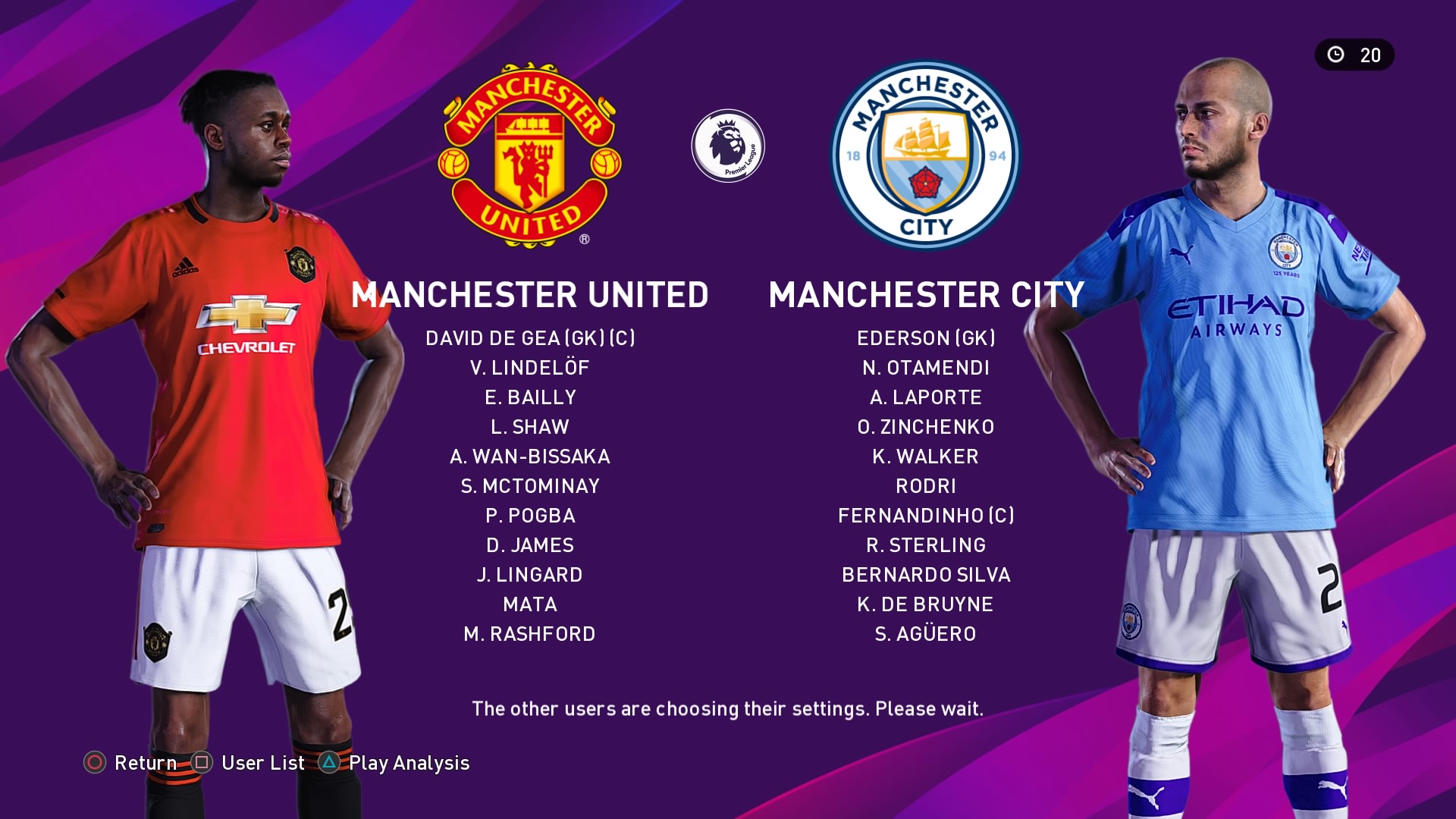 Passing is my favourite feature in eFootball PES 2020. Passing is quite simply amazing. You have to think about where you are passing this year, and how much power you are putting on to those passes, as they can often go a stray quite easily. eFootball PES 2020 is a thinking mans game, and building attacks really does take thought. Shooting is also improved in this year's game, as you now can't simply hold square and hope for the best. There are lot of factors to take into consideration, for example the player's positioning, what foot he is best placed on and generally how the situation is unfolding ahead of you.
Like I said at the start of the review, eFootball PES 2020 has its issues, and the two glaring at me at the moment are the Player Switching and sometimes rather bizarre movements from your players. I do have a big issue where player switching just doesn't go to the player that logic just points to. It's a rather frustrating situation at the moment as at times you can often feel like you're not in control of what you are doing. Very much hoping that Konami can sort this out with a patch in the near future. I've also found that at times, players will 'clumsily' not control the ball and just kind of skip ahead of themselves. This can make for a very annoying situation, especially in defensive situations.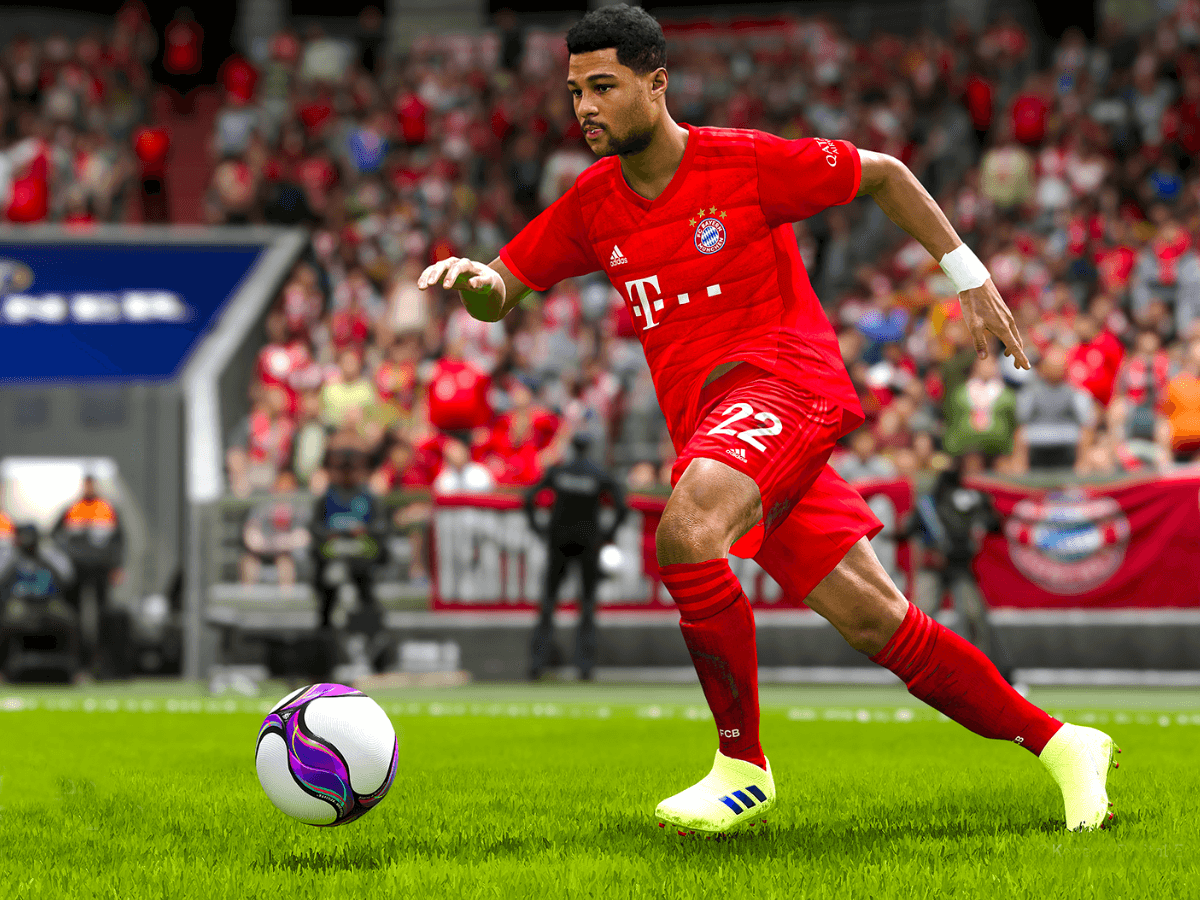 Dribbling will be one that will separate the men from the boys, especially in eSports competition, Dribbling takes some real getting used to, as both the left and right stick combined can result in defenders being left for dust. It's a simple system but you really have to time your movements right. I've spent a lot of time on this game so far, but yet still learning the dribbling mechanics in this game, which is something that I really like as I do like a football game with a steep learning curve.
There is no doubt about it, eFootball PES 2020 is one of the most enjoyable games of football I have played in a few years now, and full appreciation and respect have to go to Konami for producing this simulation of the sport we all love. There are glaring issues with it however, and Master League still isn't the revolution we've been expecting it to be (Become a Legend seems to have been forgotten about too!). I'm expecting to see eFootball PES 2021 get a next-gen release, I do think that there will be two versions of the game next year, and a next-gen version of PES in true 4K on the PlayStation 5 intrigues me greatly. It's time for Konami now to step up; the foundations are there for this series to dominate the genre for the next-generation, but can they override the teething problems they always seem to have?
A PlayStation 4 Review Code was provided by Konami