"F1 2017, make history? It's made history, not only does it raise the bar, it smashes it"
Developed by Codemasters this is the most in-depth, fulfilling, and complete Formula 1 experience to date, that remembers its roots, and truly respects the cars from yesteryear. Formula 1 games in recent years (with the exception of 2015) have taken great strides forward, from 2013's classic content and scenario modes to last years return of career mode and the tweaks made in AI and gameplay features.
So upon hearing the news of a career mode that really does push the boundary's in R&D challenges, to strategically managing your car, from an engine to the gearbox, and then to altering your race style depending on conditions of your vehicle and car parts. I at first thought maybe it's a gimmick. How wrong I was… (Sorry Codemasters), the team based from Leamington spa have poured their hearts into career mode. Focused on including classic cars, ranging from 1988 to 2010 including the Ferrari F2004 (The fastest Formula1 car until this year), to the likes of Mclarens iconic MP4/4 from 1988.
"Make History" is the tagline for this years edition and it's about comparing the cars from former glories to those of today, and to showcase how different cars are from years gone by, not just in appearance or speeds but by making your own history with these beautifully rendered 3d remakes. I hear you say "How are these classic wonders relevant to career mode?" throughout your 10-year duration as an F1 driver, after race events you'll receive invites to invitationals, where challenges including pursuit, checkpoint, time attack and overtake targets are all put in front of you. So for instance during the pursuit scenarios you have a set target of cars required to fly past. Succeed, great. Fail and miss out on the rewards.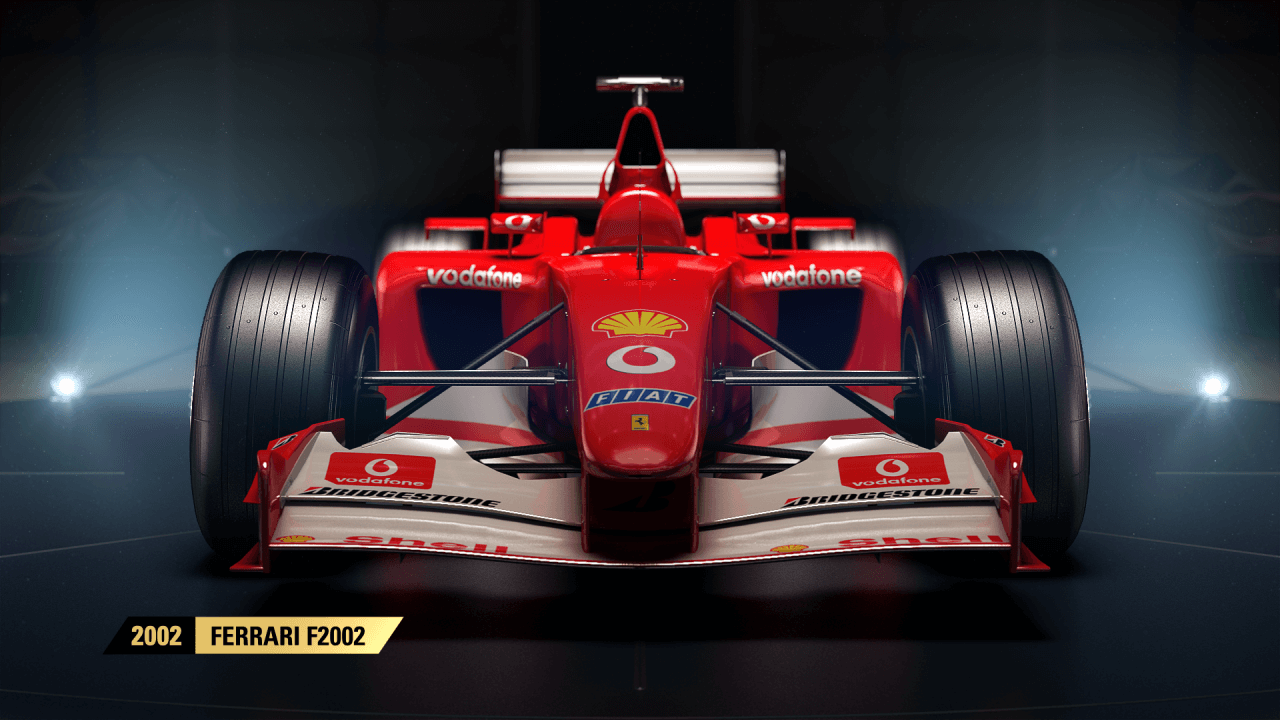 Let me warn you, these are very difficult. I failed miserably on the Suzuki pursuit scenario, not quite managing to get past that final car, needed to complete the challenge (that was after 15 attempts too… don't judge me too harshly, I'm playing on hard settings). Also, some of the tracks are shortened in an attempt to make these events more challenging.
Moving back to the career mode, you select the brand you wish to drive for, with the obvious stipulations being the better the team, the higher the expectations. (As you progress during this mode, you will get opportunity to change teams, should change tickle your fancy). I always find it more rewarding starting with the likes of Sauber or McClaren, but perhaps other's will beg to disagree. In any case, you meet your agent and lead engineer, who go into detail about your contract, season expectations, and the changes in regulations for the 2017 season, and how you now need to manage your car and the R&D much more carefully.
R&D also known as research and development has had a major overhaul this season, giving cars a huge selection from 115 upgrades. It comes with a new RPG points and skill tree in place to upgrade the car throughout your career. There are 4 departments to improve, the chassis, aerodynamics, powertrain and finally durability. The more hard-core base will be delighted with this, as it's vital the resource points earned (for example by honing your skills via practice mode) are needed to improve the car, which means all aspects of race weekend have more importance.
Ask Betts: The more expensive/better upgrades take a longer duration of time to be fitted.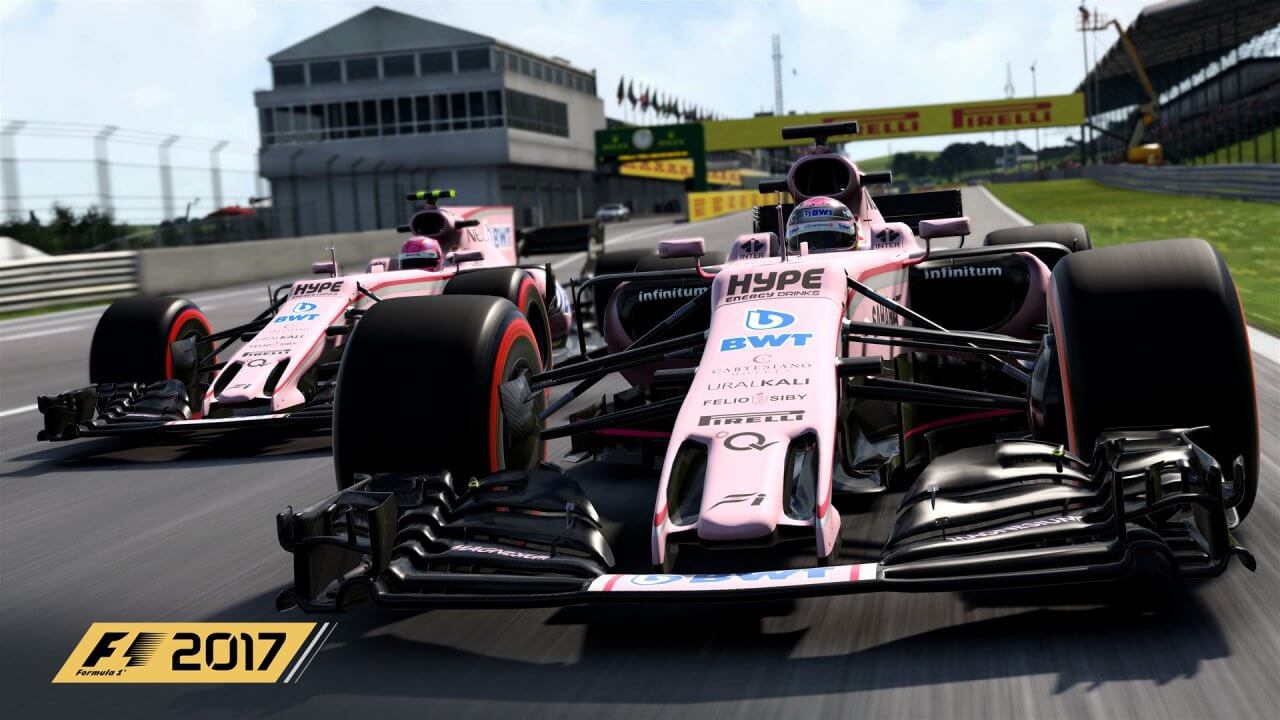 During my experiences of the game on a hard difficulty setting, I found A.I drivers are very competitive. Little room is spared on the track to overtake, and the realism is superb. Every circuit from the official Formula 1 2017 season is included, and many 2017 regulations are implemented. The presentation felt like how a true F1 race weekend would appear on the television set. VT's of every circuit detailing the bends, track history and information were there to see, and commentary was more hit than miss.
Another new feature to the career mode is how you manage your car, in line with current regulations, each driver has a limit of 4 power units and gearboxes per season. It's imperative drivers, regularly check for wear on their vehicle after each event, and purchase new components to maintain a healthy balance in car performance. Tyre regulations permit 13 sets per race weekend, that's across all events, so once again management is crucial.
Push the car too hard in numerous races and you'll soon find your gearbox is beginning to blow out, or the cooling system has failed and you can't reach the high fuel rich mix. Leaving you penalised should you break the regulations. Again this is a superb addition which makes the player think about how they approach each race. Perhaps you fancy a 1 stop strategy and will tank up on fuel? Sure It could work, but aggressive driving styles will push the tyres too hard, not to mention the car will be heavier resulting in slower times. Every major-to-minor decision from tinkering with aerodynamics, to adjusting front/rear wings has an impact on the car.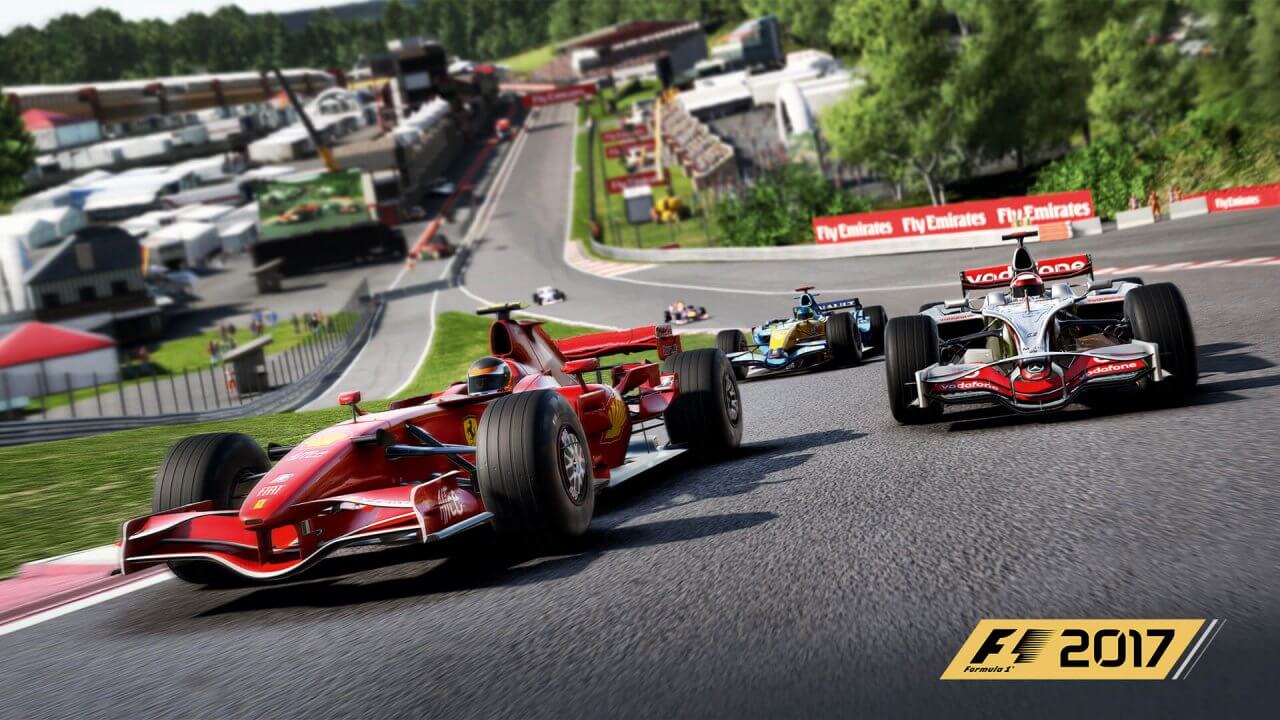 Where gamers can use all classic cars, to truly enjoy a fully enhanced multiplayer experience. Co-op Championships also re-feature should you wish to team up with a buddy online and fight it out for the F1 Title. In a fantastic boost to the online communities, spectator mode is implemented for the first time. Giving gamers a chance to spy on all those seasoned pro's, and fair players the opportunity to properly officiate sponsored competitive events. I wasn't able to give a fair assessment of online capability's, during this review as the servers aren't active enough. However come back after official release for an update on how online holds up.
Time trials are back and better than ever and a new championships mode offers fans a range of structures and unique events involving both classic and modern cars that differ from the normal world championship. Giving the game further variety and depth. With four new and shortened track layouts (USA, Britain, Bahrain and Japan) and a gorgeous Monaco at night produced for the game. The cars handle very elegantly round each track, Codemasters have nailed on track car performance to a tee. A race with 20 competitive drivers, full damage, and dynamic weather conditions can be truly exhilarating, with cars feeling unique to their components, this is accurately reflected in race performance, each race is unpredictable and truly gripping. On rare occasions, I found frame rates dropped which did affect performance, but only for a split second at worst. Weather dynamics can change the outcome of races greatly, depending on strategy's, and tyre management, and the car set ups and parts are vital in how competitive one wishes to be.
F1 2017 releases this Friday 25th August 2017 so take a peek at the Born To Be Wild trailer and below for my score!