A love letter as an era comes to an end for Football Manager
Football Manager is a staple of games today. Like games such as FIFA, we expect one every year, and Sports Interactive deliver. It's one of those games that doesn't need much change, Football Manager is completely addictive and all the information you could ever need or want to be a budding manager is right there at your fingertips. I absolutely loved last year when FINALLY, Sports Interactive brought FM23 to PlayStation consoles. I lost months of my life to that game, trying to become the next Pep, whilst failing horribly and becoming the next Wayne Rooney at Birmingham. If you're reading this in 2 years time at Birmingham City are back in the Premier League under Rooney, I apologise.
Football Manager once again is back, with Football Manager 2024. I am a console gamer at heart and last year found the Console Edition deep enough for me to love it like I always have. PlayStation once again is my choice for Football Manager 2024 and I was really looking forward to jumping back in with a new network save between me and my friend. As the states, this era of Football Manager is coming to an end. No, don't worry, Sports Interactive aren't giving up; quite the opposite. They've stated that Football Manager 2025 is going to look, behave and feel like a Football Management game that we have never seen before. Just the thought of what we potentially could be getting next year is hugely exciting but that's next year. We have heartbreak to suffer first with FM24.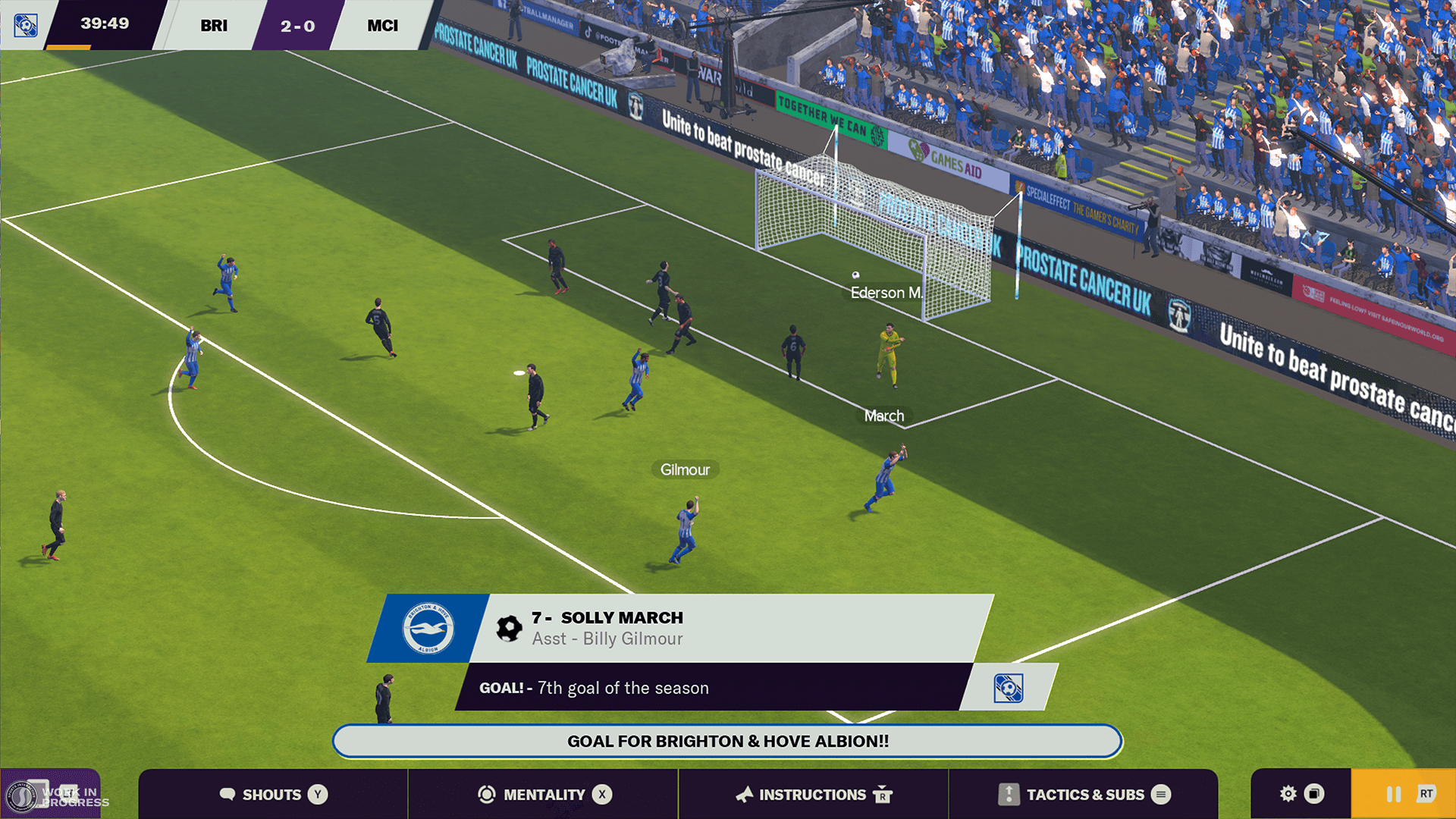 Right off the bat I noticed that you can now import your save from FM23 into FM24, regardless if that is a single or multiplayer game. This is an option that has been requested a lot by the FM community so it is nice to see that addition come in for this year. Yes, we've been assured it will be in the new look FM too! Whilst this is a popular feature, I always think fresh game, fresh save when it comes to Football Manager, so I started off with Peterborough in League 1.
One of my favourite features in this years game is the tactics. Sports Interactive have put in a whole lot of work with that this year. Want to play with 4 centre backs ala Pep? You can do that now with Inverted Full Backs. Whilst that isn't a tactic I do myself, it is nice to see that you have the ability to play as and how you want. Corner tactics and Free kick tactics have also had a lot of work put into them, with you now choosing through some options on how you like to play e.g Zonal and if you want the ball to come to the front or far post.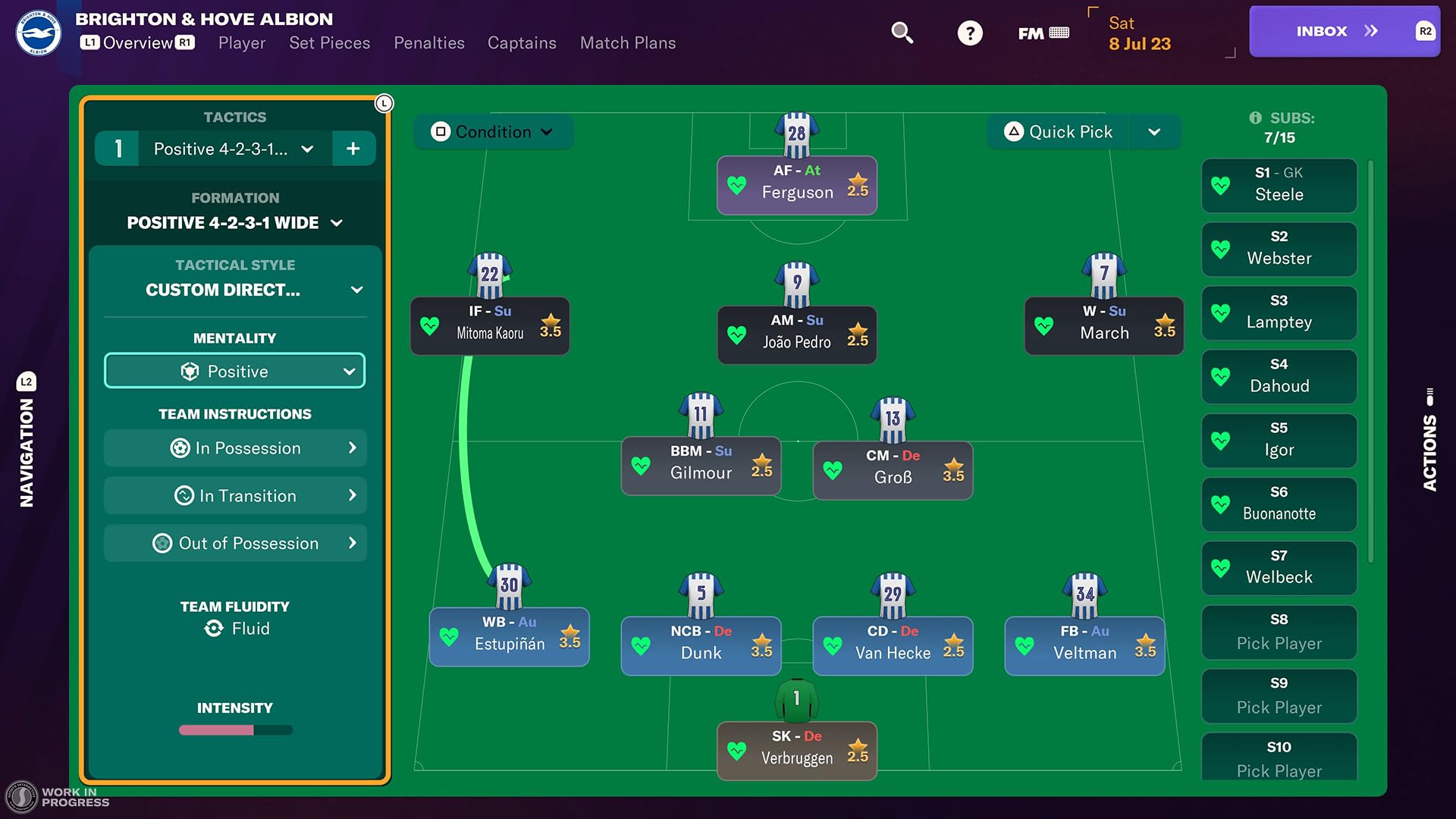 The game engine in the PlayStation 5 version has also a fresh lick of paint. Visuals for me noticeably better than last year. I still think that the character models need a little bit of work, but going back to Sports Interactive's statement, so much work is going into FM25 that we should basically not take much notice. of what we are getting. I feature I really would love is audio commentary, I've always thought that FM lacked that option and I'd love to see some real world commentators tackle those suspense match days,
Football Manager 2024 on the whole is like a love letter to Football Manager; the game that we've had for the past 30+. There were a few bugs I encountered in the network save; especially when trying to view a friends match, the game seemed to kick me out altogether. Fingers crossed this is patched in the near future. Other than that, FM24 is everything we love about FM. Trying to find that world class 15 year old sitting in your youth intake, or trying to go from the conference to the champions league, this is a game that makes you feel more emotions than any other.
Football Manager 2024 is the end of an era but beyond that, the start of something potentially more beautiful than any of us managers could have ever imagined
A big thank you to SEGA for the PlayStation 5 Review Code.