Y'ALL GOT 50GB TO SPARE?
You gotta hand it to the guys at Square Enix; they know how to keep a guy waiting for over a decade and still keep him yearning.
Kingdom Hearts 2 was released in Europe in 2006 and since then Kingdom Hearts 3 has become somewhat of the 'Chinese Democracy' of the video game world, when will it drop!!? How far along are they? Will it meet expectations? (It will). But in the mean time between knocking it out of the park with Deus Ex, Tomb Raider and Final Fantasy XV, Square Enix have kept the Kingdom Hearts faithful satisfied yet salivating for the 3rd entry with handheld spinoffs, mobile games and a plethora of remasters. Earlier this year Kingdom Hearts 2.8 Final Chapter Prologue not only brought Nintendo 3DS entry Dream Drop Distance to home consoles in glorious HD! But also showed us all what to expect from KH3 gameplay wise with Birth by Sleep 0.2 A Fragmentary Passage and how gorgeous Kingdom Hearts can look under the Unreal 4 engine. It seems to me that the wait is nearly over for the next part of Disney and Square Enix's epic adventure and now the PS3 remasters 1.5 and 2.5 have been brought to the PS4 in one immense package to get us even more excited. With 6 entries featured this is a must have for any fan.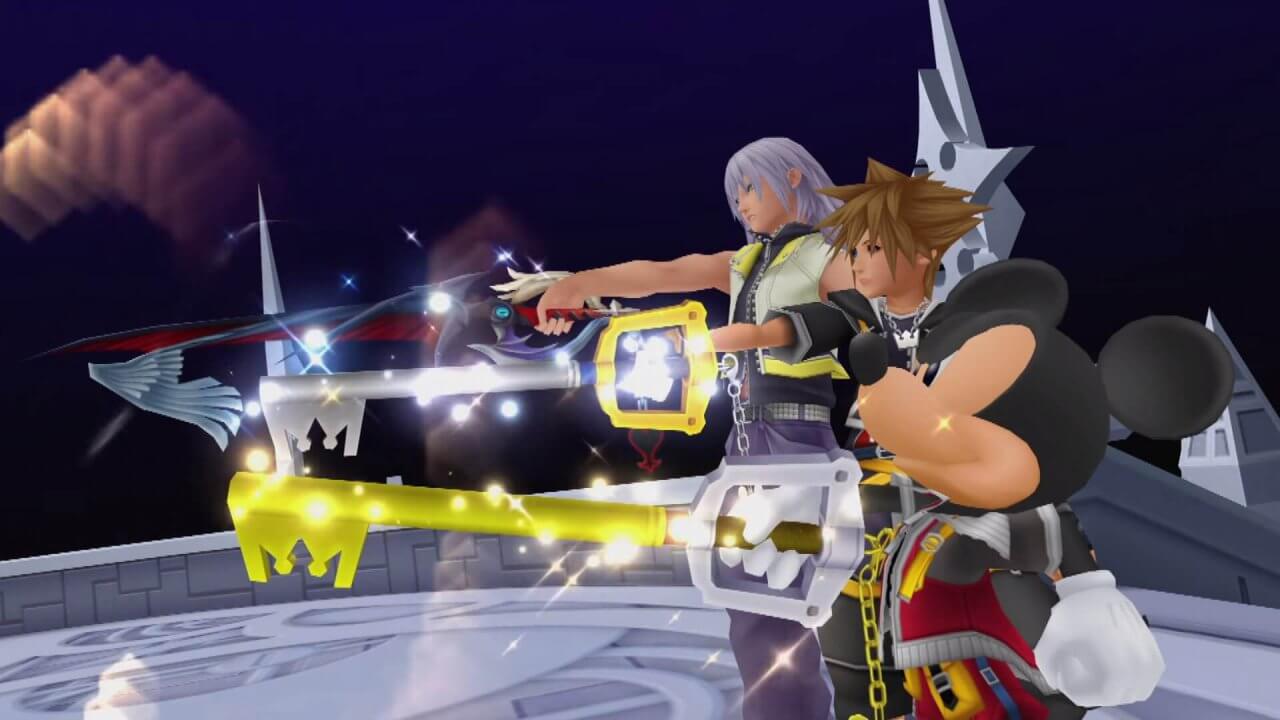 First of all both Kingdom Hearts 1&2 are included in their Final Mix forms featuring bosses, dungeons, weapons and cutscenes featured only in the Japanese release which to me personally is fantastic as it brings something new to two games that I know from front to back and brings new challenges for people like myself. For years I have watched videos on YouTube of the Roxas boss fight and the Lingering Will boss fight and believe me nothing prepares you for them. Now as I was writing this review there was a feeling of worry in my gut as I went out and bought the PS3 remakes not even a year before they were ported to the PS4 and my cynical self-thinking it was the same thing with a PS4 sticker slapped on it but this version is a hell of a lot more brighter, polished and full of energy this is shown even more with the pallet changes on the enemies and bosses you encounter. Even the music has had a facelift to let us all know that yes it's another remaster but the developers still care and are putting some serious work into this. Combat also hasn't missed a beat with the impact of your keyblade slamming into Heartless scum is still as satisfying as ever and the number ideas that flow through your mind on how to dispatch your opponent feels like a precursor of what was to come from Square Enix i.e. Final Fantasy XV.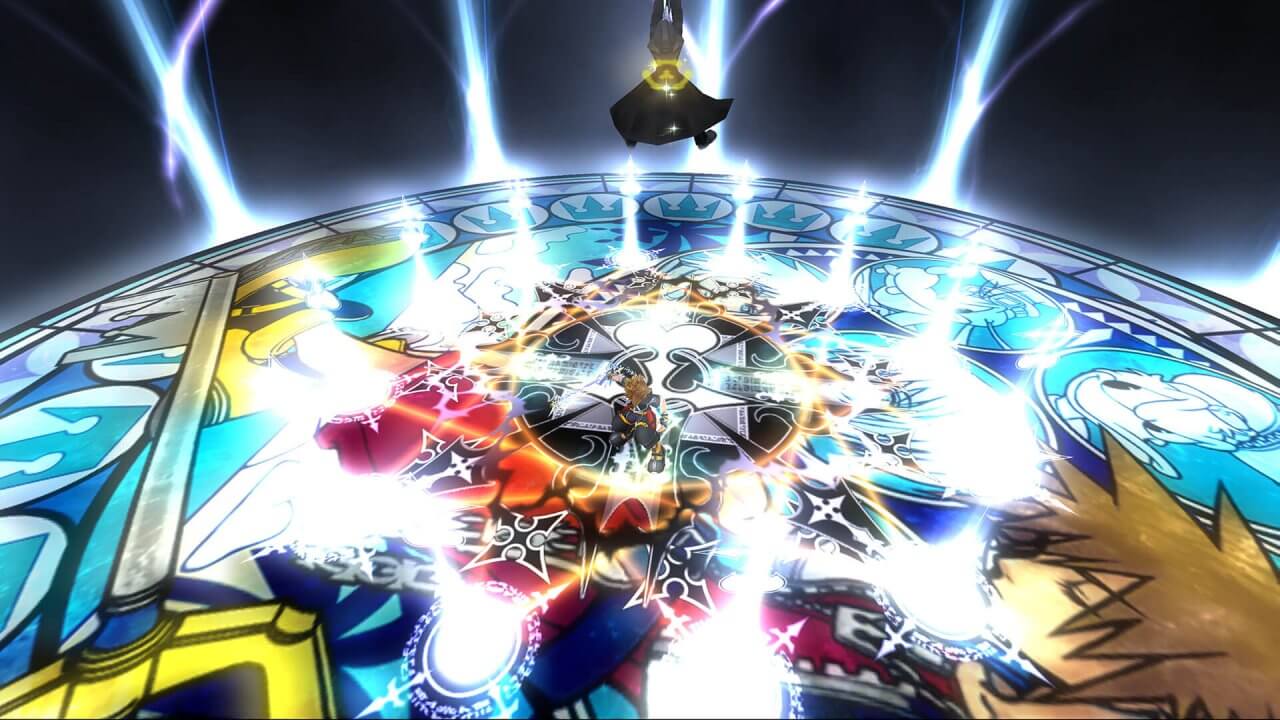 With the first two main entries comes a fully revamped version of the Game Boy Advance game Kingdom Hearts: Chain of Memories renamed Re: Chain of Memories and believe it or not this is a KH game I am unfamiliar with as I never played the original. The first thing that stands out is the battle system. Its use of numbered cards and decks is both clever and at times extremely tiresome. The normally fast paced combat is all of a sudden brought to a halt when you fail to notice you've rinsed your deck and have to recharge leaving yourself open for attack, the card breaks add an edge to battle and stacking cards together for special moves as well as discovering friend cards bring satisfaction to an otherwise mediocre battle experience and it still features some challenging boss battles. Re: Chain of Memories doesn's look as crisp as the other games in the collection but it has made a significant leap from the limitations of the GBA the developers did a great job recreating it into a home console game and the wishy-washy story is held together well by a convincing antagonist; Marluxia and Organisation XIII.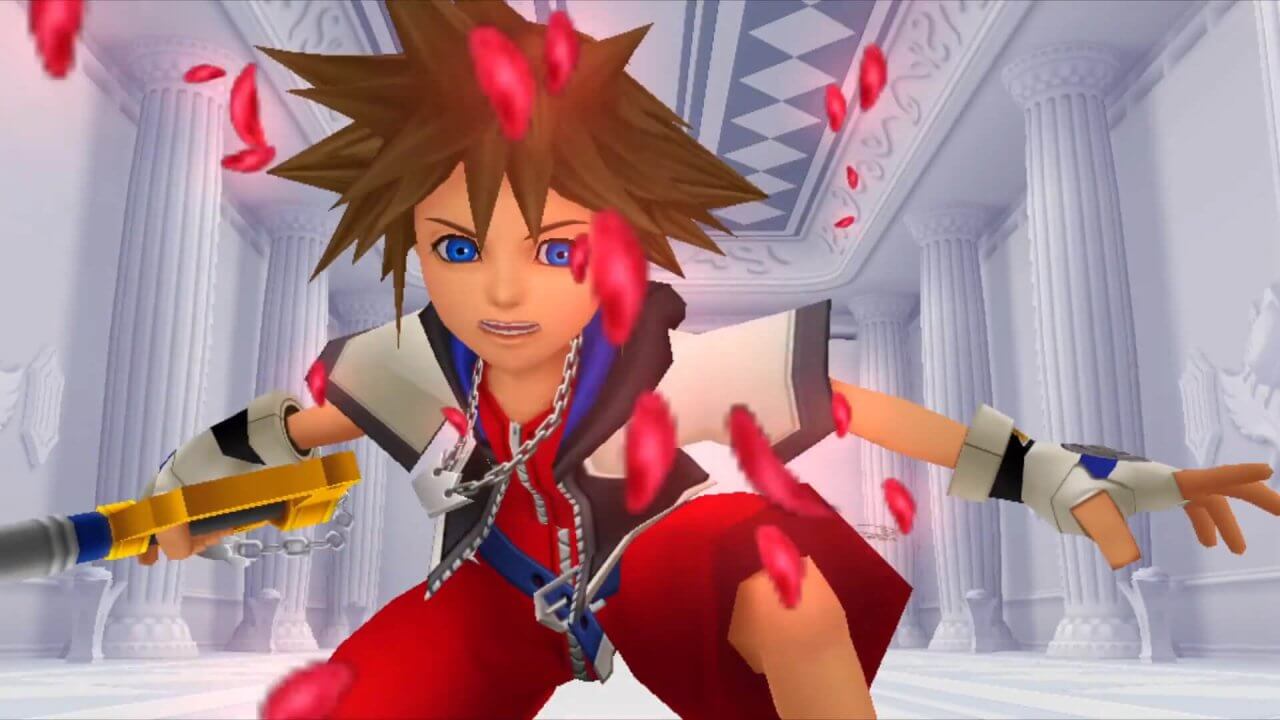 PSP's prequel Birth by Sleep is by far my favourite addition to the bundle. Mechanically its transition from handheld to PS3&4 is executed with expertise and style with little to no trouble of coming to terms with it. Striking your enemy lacks the impact of other KH games but all is forgiven with the amount of spells, special attacks and weaponry (even though the weapons don't differ with each playable character) that are on display in this adventure. Birth by Sleep to this writer is also storytelling at its best, not only does it give an insight to the keyblade wielders before Sora but it also gives an insight of the beginnings of series villain Xehanort's plot to rule Kingdom Hearts. And with three playable characters with three different paths (which can be played in any order), this is a game you can have some fun with and play how you see fit.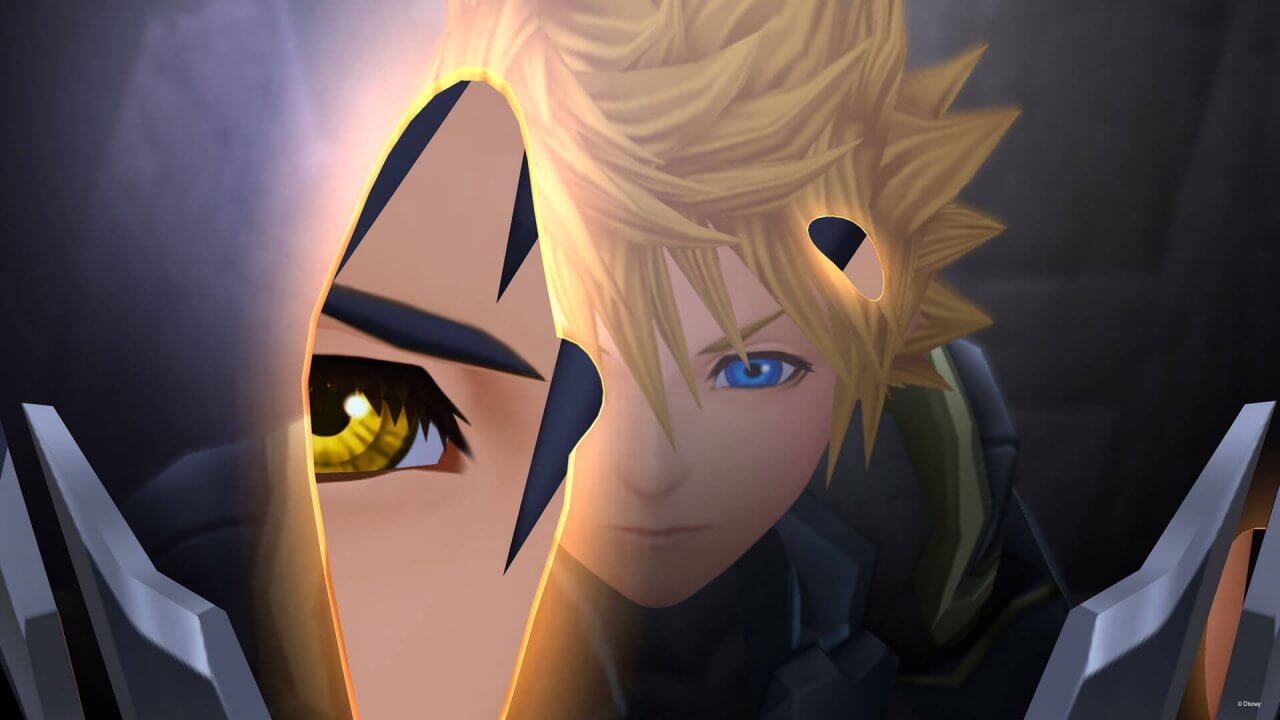 Finally, we have the addition of 358/2 Days and Re: Coded. These are not the games, more like a series of episodic tales and cutscenes, much like how Kingdom Hearts X Back Cover works on the 2.8 collection but with a lot less grandiose. But with games that have already been released for quite a few years now, this feels like a little bit of a cop out to some but this may have been done for perfectly viable reasons be it time constraints, limitations etc. For others this is good to just sit back, watch and either learn or re-evaluate the back stories of these games, helping you piece together these elements into the crazy lore that is Kingdom Hearts.