Do not brush this aside…..
Okami is a game that has had such critical acclaim since its first release on the PlayStation 2 in Europe back 11 years now!. However, it is a game that somehow has evaded my radar all of those years since its release. It has been released on almost every platform going, but only when it was announced to be getting a Nintendo Switch release did I want to get it, especially after hearing so many great things about it. Well, let's just say I am so glad I did get it!
Okami HD on the Nintendo Switch is a game that simply has to be appreciated. One of the first things that stood out for me was the visuals. You can tell that is had a Japanese Oriental influence right from the beginning and the Nintendo Switch version of the game really shines this through. From the characters to the different dungeons and places you visit, Okami HD truly has an art style that is unique even today, and it is definitely one I'll remember fondly for years to come.
Appreciation also has to go towards the soundtrack of Okami HD. Describing it would be difficult but if I had to put a word on it then I would describe the soundtrack as Peaceful. I had people telling me before to watch out for the character voices in the game. They are unique in weird yet wonderful way. In the beginning, I really did think that it would become a little annoying but I've enjoyed it throughout my experience. Whether that changes in a 2nd or 3rd run of the game, time will of course tell.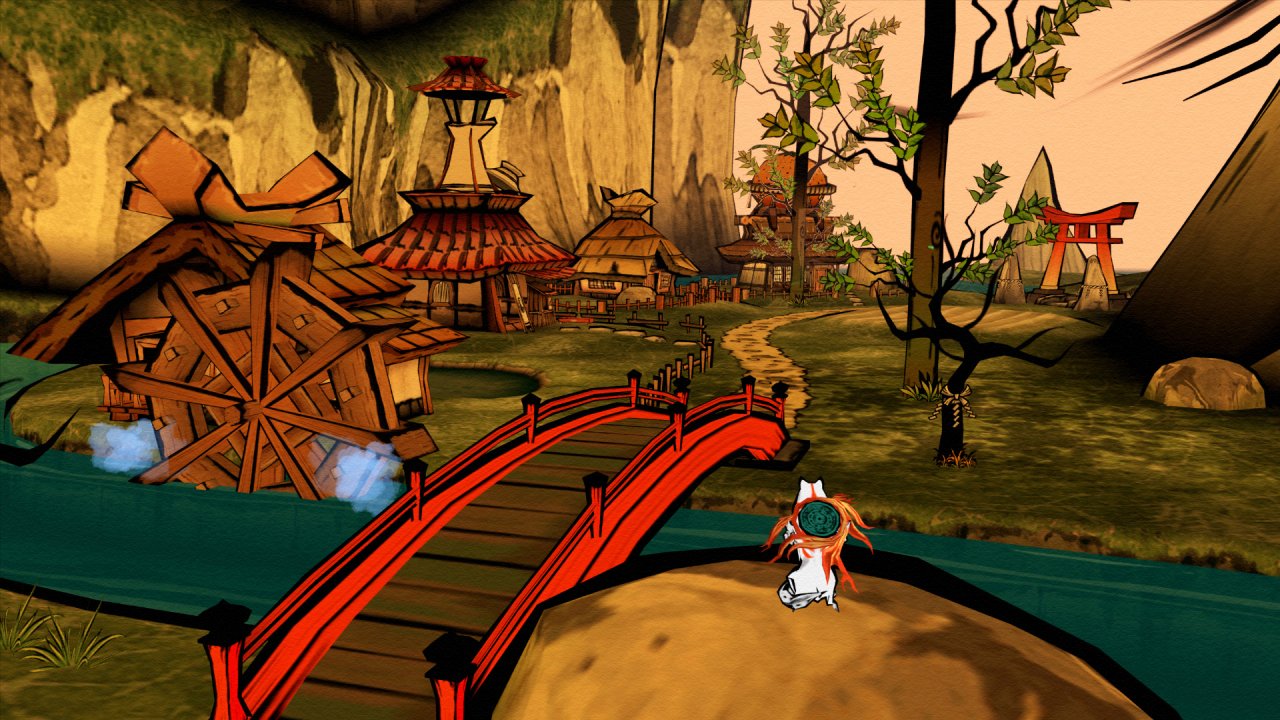 For those like me who were yet to discover Okami HD, the story is very much explained to you right from the beginning with a very long cut scene. However, this sets up the game perfectly. Without having too many spoilers in this review, Okami HD takes place 100 years after an epic war in order to save a town from being cursed from a dragon. However, this dragon has now been freed once again and you take on the role of Amaterasu who is a wolf and it is up to you to stop the dragon once and for all. The story is apparently over 30 hours long. I'm currently around 23 hours in, and what I will say is that I've really enjoyed what I have played up to now. However, there are times in the game where it seems like it has all been wrapped up from a story perspective but then carries on with something else! I'm not too sure at the moment what I think of that.
Gameplay wise, Okami HD is a hack-n-slash title but with a twist. This twist is that you have the use of a brush, known as Celestial Brush. Once you start the game, you lose the abilities of this brush and it is up to you to get all these 13 abilities back. These abilities will help you literally 'fill' in blanks in the game, which can then help you along the way. What I liked is that the Nintendo Switch version let's you use the JoyCon as a brush itself, so if you are playing it on TV mode, you can draw or paint what you need as you would a proper brush, only now using the JoyCon. For example, there may be a tree that looks like it needs to bloom once more. You can use the Celestial Brush to bring this tree back to its best and in turn, will let you progress through the story whilst also discovering hidden secrets along the way.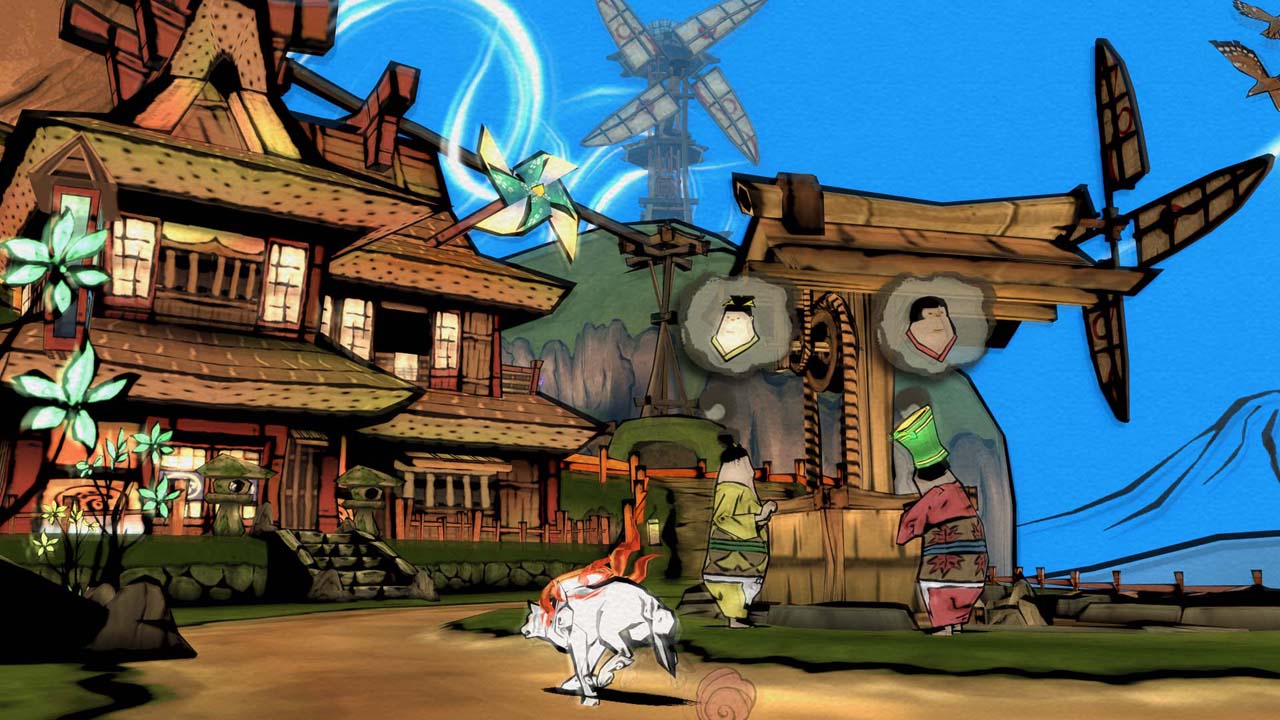 These new abilities also help you in combat, where you can become stronger in battle whilst also upgrading your skills along the way. Puzzles in the game I found to be quite easy. I didn't really feel like I needed much help with any of the puzzles that were in Okami HD up to now anyway. They are fun though and drawing or painting something into the game always feels fresh and a unique way to play the game. If you want help to become stronger in battle, I definitely recommend you paying the dojo a visit. If you pay the Sensei, the Sensei will teach you new moves. These moves will help you considerably more in battle, especially when you are fighting the harder enemies the game has to offer. Rewards in the battle depend on how fast you defeat the enemy and the damage you can take. Cash earned can then be spent at the shops around the world of at the Dojo.
With Okami HD being such a long game, having it on the Nintendo Switch is perfect. Playing this on the go, whether I'm on a bus or train seems perfect to make the journey more enjoyable. Between playing the game in handheld or TV mode, I didn't notice any drops in quality or a drop in frame rate either. Okami HD isn't the most of action-packed games to play however but even so, it still runs and performs perfectly on the Switch.
A Nintendo Switch review code was provided by Capcom