Lovely cushioned header……..
For Gerrard!!!! I thought I would start off this review with one of my most memorable moments from commentary down the years. Liverpool fans will appreciate that, and will Rangers fans, two teams that are officially licensed in PES 2019. I gave PES 2018 so much praise when I come to review that game, I felt like it was 'the best football game I've ever played'. It's a tagline that stayed true for a while, but flaws starting creeping up, online wasn't the best and to be fair and honest, it wasn't a game that lasted me the whole year. We're back once again and Konami have recently released PES 2019, giving themselves a good month before the competitor releases their game into public hands.
It's difficult to describe how I feel about PES 2019. They say that a match of football is a game of two halves. That would be the closest I could get to describing Konami's latest offering. PES 2019 does so well on the pitch, however, it's off the pitch where I feel like it lets itself down somewhat. However, that's not down to the lack of effort from the team. It is always going to be difficult for Konami to compete with EA for licenses. Konami have gone down the clever route in the last couple of years in signing individual clubs as 'partners'. Both Celtic and Rangers have been added into the mix this year, along with even more so it's obvious to see the hard work that the development team are putting in to get the fans as much licensed content as possible.
However, and to me this is the biggest loss that Konami have had to deal with. Again, this is no fault of their own but losing the UEFA Champions League & Europa League license is such a hit to their overall package of what they want people to purchase. Playing through a Champions League campaign either in a single tournament or through Master League was one, if not my favourite thing to do in PES. To not have that option present just feels rather empty.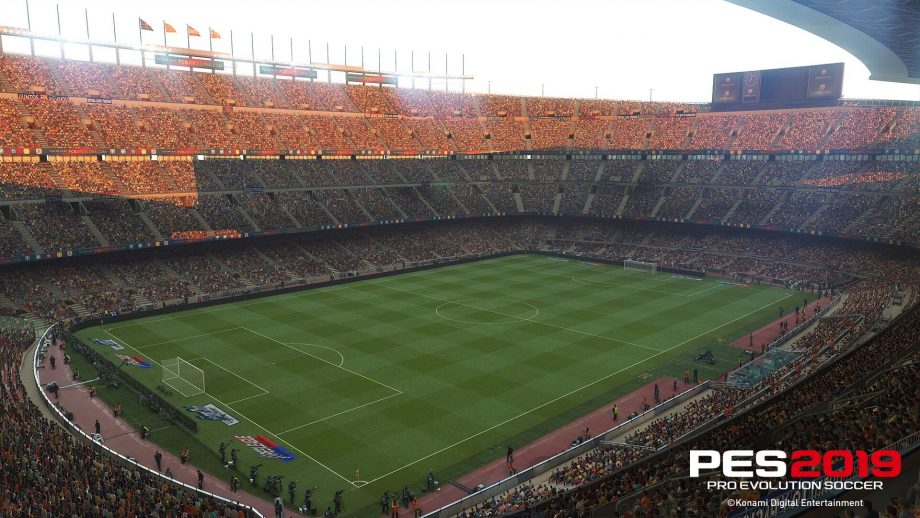 Master League and Become a Legend are the main draws for offline players and I still don't feel that they are at the level they should be. Become a Legend is something I've been screaming about for a number of years now for Konami to put some must-needed focus into but they just seem to leave it year after year. I understand that the team have to prioritise when focusing on the next yearly outing but I can't stress how much potential that mode has. Master League has had some re-work to its transfer system but again, it doesn't feel quite enough. It does seem that Konami have fully focused on myClub this year, and fair enough to them for doing that. myClub must be their main attraction in PES. However, I do feel like fans of the series who don't really play myClub aren't really being catered for.
Whilst off the pitch things do need some work across the board, on the pitch it is better than ever. If you're buying a football game based purely on a gameplay standpoint, PES 2019 has to be the game you pick (Yes, I've had hands-on with FIFA 19 too). Whilst there aren't many headline features this year, Konami have solidified the gameplay from last year. It will take a few matches for you to really get to understand the changes the development team have made for the better but once you've played PES 2019 for a few hours, you understand how much of an improvement it actually is.
The biggest standpoint point for me in terms of improvements are the animations. Animations now in my opinion, surpass those of FIFA. Watching the likes of Neymar and Messi dribble around defenders is a joy to watch. R2 dribbling is also something that I feel like Konami could and should of shouted about more up to release. It's my favourite gameplay feature this year. It's been there for years of course but I feel like it actually now has a proper purpose.  I still feel like shooting could do with a bit more work going forwards to add even more variety but improvements are there across the board. Goalkeepers are solid but I do tend to feel that they are a little static at times, whilst chipping the keeper still feels a little easy if I'm being honest.
If you are playing the CPU on SuperStar or even Legendary difficulty, get ready for a bumpy ride! The AI are as ruthless as even when it comes to scoring past you. However, I did see a little bit of repetitiveness of how the CPU attacks you. I conceded quite a few goals down to low crosses. It didn't feel like it was scripted as they say, but I didn't feel like it was quite organic. I'd like to see the CPU score past few through a variety of different moves and whilst they did, it wasn't enough for my liking. I'd also like to see more work on the CPU using Advanced Instructions. At the moment, I don't feel like they use them enough for me to have to alter what I am doing tactically.
Of course, the last few years have proven how well Konami are getting the most out of the Fox Engine. PES 2019 looks absolutely fantastic. The lighting looks so much better than last year whilst the visual upgrades in player faces and overall player ID is absolutely astonishing. A big shout out has to go to the hard-working guys over at PESUniverse too. If you're playing PES 2019 on the PlayStation 4, make sure you download their option file. The work they have done on it this year for V1 is nothing short of incredible and it really enhances the experience you have in the game, especially in Master League.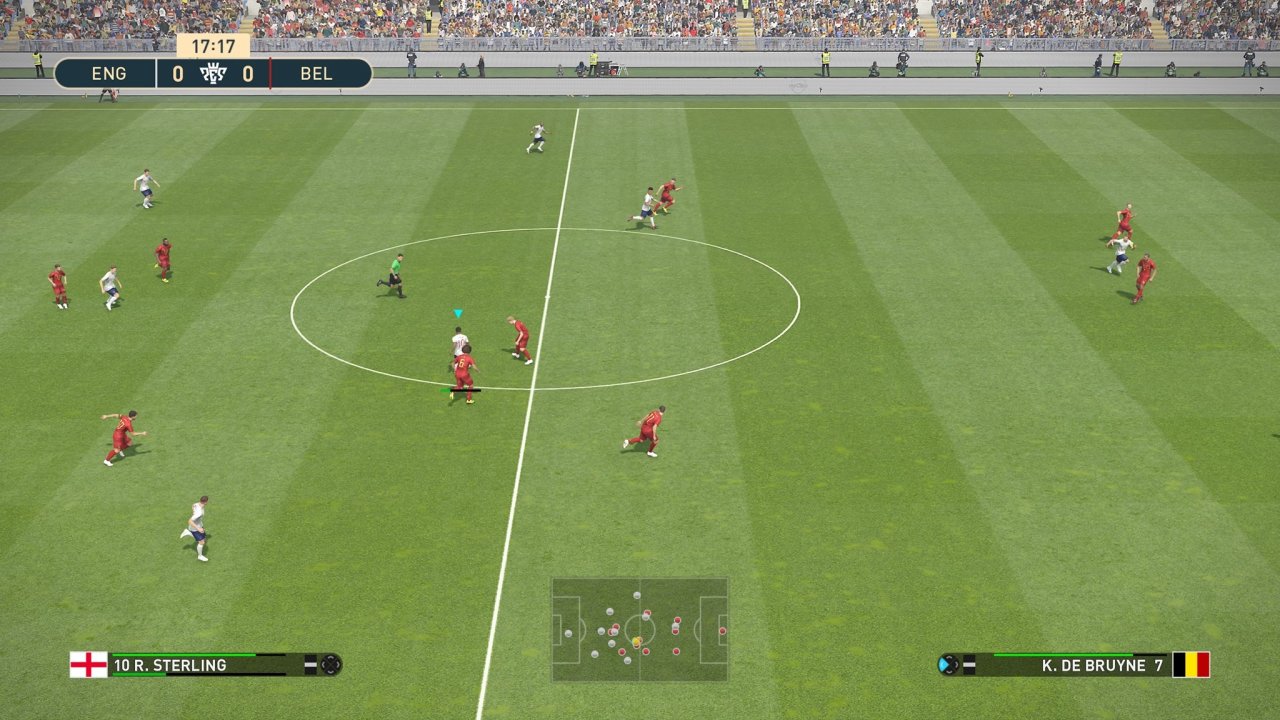 The online side of things disappoint me in PES 2019. Sure there are improvements, but PES 2019 still seems like the only game in 2018 where it is recommended not to play with a wireless connection. I've had a few laggy games to be fair, and it's such a shame when the gameplay is fantastic. Whether that is a personal or wider opinion of mine concerning online is yet to be seen but personally, I still think PES needs a lot of work on its servers.
Overall, PES 2019 is one hell of a football game. The gameplay feels spot on whilst the visuals are fantastic to see. However, as a whole package, PES 2019 ultimately does come up short. I really hope Konami focus on the whole package next year. I still find myself awarding it a great score however based purely on the game of football it plays. If they can sort out the offline side of things, PES 2020 could be the game we've all been waiting for.
A PlayStation 4 Review Code was provided by Konami