Bargain Hunter
I have got to say that I do love a good gaming headset. If I want to get away from the real world for a few hours, I can sit at my console and engross myself into a game thanks to the power of the headset I have. I currently have a SteelSeries gaming head, which retailed for around £89.99. It certainly does everything that I ask for in terms of what I'd expect from a mid-range priced headset. However, I was offered the opportunity to review Venom's brand new Marauder 7.1 Virtual Surround Gaming Headset which come in at a very impressive price of £40 via Argos. I was skeptical that a headset which cost less than half of the one I currently use could offer me a performance that would match up to the one I was using. I use the word WAS quite appropriately as this for under £50 packs quite the punch.
The first thing that you'll notice about the headset is the design itself. The ear cuffs themselves have a leather pouch to them, with a very comfortable fitting. Other than that, the headset is plastic, with the typical Venom design included. The mic is well hidden and can be folded out, although I did find myself having a little trouble getting the mic out of the ear cuff itself for a while.
As well in the box you'll get yourself a USB Audio Hub, Optical Cable, and Audio Cable 3.5mm to 3.5mm and a Audio Cable 2.5,m to 3.5mm. The latter is for the Xbox 360 itself but as the headset is universal and will work on almost any platform you have, they've included the stuff you'll need in order to get set up. Xbox One owners you'll need a separate adapter in order for this headset to work on your console.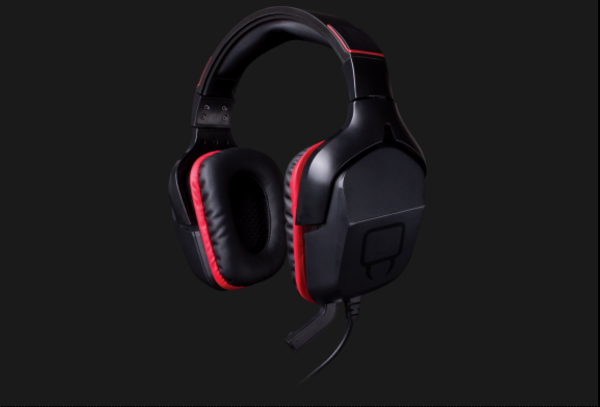 As the headset goes through the Optical Cable, there are a few settings you'll have to change when it comes to setting your headset up. This is all explained step-by-step in the manual that you'll find easily enough on Venom's website but I have to admit, I wasn't too impressed that I had to spend 15 minutes or so trying to figure this out and setting it up so all of the functions work correctly. I like headsets to just plug-and-play and for those just looking for the same, this may frustrate you just a little.
Once you have got it all set up however, you're £40 – £50 spend on the Marauder 7.1 Virtual Surround Gaming Headset completely justifies itself in terms of overall performance. The power on this headset really is something, especially when you factor in the price. This is definitely Venom's best headset yet and you won't be disappointed. There is good noise cancellation included so that your primary focus will be the gaming, and nothing else. Testing this out with Final Fantasy X, hearing the soundtrack was something special, whilst the voices seemed to come from different directions also, helping me engross myself further into the game. On the other side of the spectrum, Resident Evil 7, combined with the Marauder headset kept me on my toes completely.  You definitely want to keep the vibration level high, because whilst there, certainly isn't overwhelming and adds to the experience you get.
One thing that did disappoint me with this headset was the mic levels. Even on the highest level, friends didn't really hear me that well. Having test the mic on other options such as Skype on PC, it seemed like this was a problem on most devices, which is a shame as the headset's performance apart from this really is impressive.
A Marauder 7.1 Virtual Surround Gaming Headset Review Unit was provided by Vemom UK.