It's time to take the sniping action to the next level with the addition of a brand new legendary weapon to the Sniper Ghost Warrior 3 arsenal. How far can you take them out from?
New DLC is now available, which gives you access to the the McMillan Tac-338A. Players can feel Feel the power of this legendary rifle used by Chris Kyle and test your sharpshooting skills on the field. Here it is!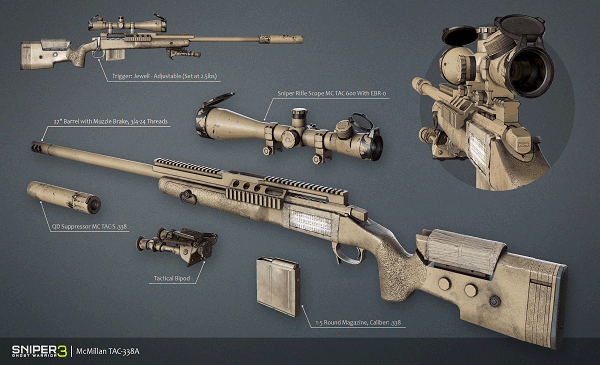 As well as that, a new infographic has been released which shows some really amazing facts about the game and its contents. Take a look and be sure to let us know your thoughts in the comment section below.