We have the first character trailer today for the much anticipated Ys VIII Lacrimosa of Dana, coming to the PlayStation 4 and PS Vita later this year.
This brand new trailer introduces you to Dana, a mysterious blue-haired maiden that Adol Christin dreams about while exploring the Isle of Seiren. Who is she and what is her purpose?
The initial release on the PlayStation 4 will also include a softcover art book and 10-track original soundtrack CD, which you can see below: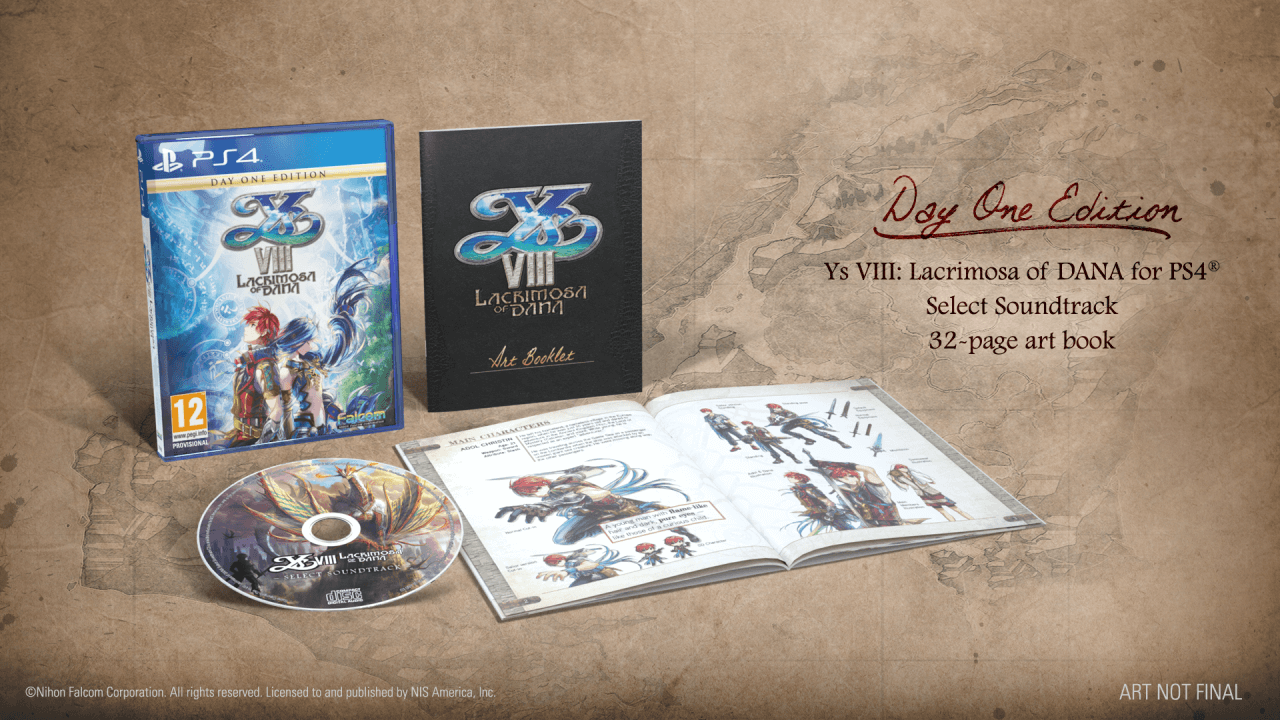 Enjoy the new trailer and be sure to let us know your thoughts in the comment section below.