To me one of the most important parts of the games I play is the cast of voice actors that make up the characters, laying the foundation of the story. With video games today getting more extravagant and cinematic and with some games gaining the voices of familiar actors like Liam Neeson, Ellen Page, Patrick Stewart and Samuel L. Jackson, voice acting these days has moved beyond the written text of J-RPG's of old which in themselves were great because you could build a character using the power of your own imagination and the staleness of ooooh let's say the early Resident Evil games! (JILL SANDWICH!!). Call me crazy but I have always had a vast appreciation of the art of voice acting instead of a set or a stage in which to express yourself physically you have a restricted sound proof booth a microphone and your script in hand and some of these performers you'll read about below are the actors that take what they're given, take that ball and run with it. However with motion captured being utilised in the video game industry more than ever this has given actors and actresses more freedom and has really added an edge to their performances. These are thespians that took a video game character and made them their own, characters you couldn't imagine being played by anyone else (in most cases anyways). Avid gamers will know some of these names as well as the entertainers of Hollywood. So without further a due and in no particular order!
James Arnold Taylor – Tidus (Final Fantasy X)
James Arnold Taylor will always hold a sentimental place for me. Being a die hard Final Fantasy fanatic from the age of 10, his was the very first voice I heard in the entire series when I first played Final Fantasy X as a teen. I was absolutely flabbergasted during the opening cutscene, first laying eyes on his character Tidus and hearing those words……'Listen to my story' BOY WAS I SHOCKED!!! Taylor brought such enthusiasm and a naïve, innocent sense of wonderment to the character of Tidus. Forget about the laughing scene (YouTube it if you haven't seen it) Tidus was a complex character and saying his story is an emotional roller coaster is somewhat of an understatement and Taylor nails every twist and turn, every good time, every bad time and every challenge and takes it in his stride.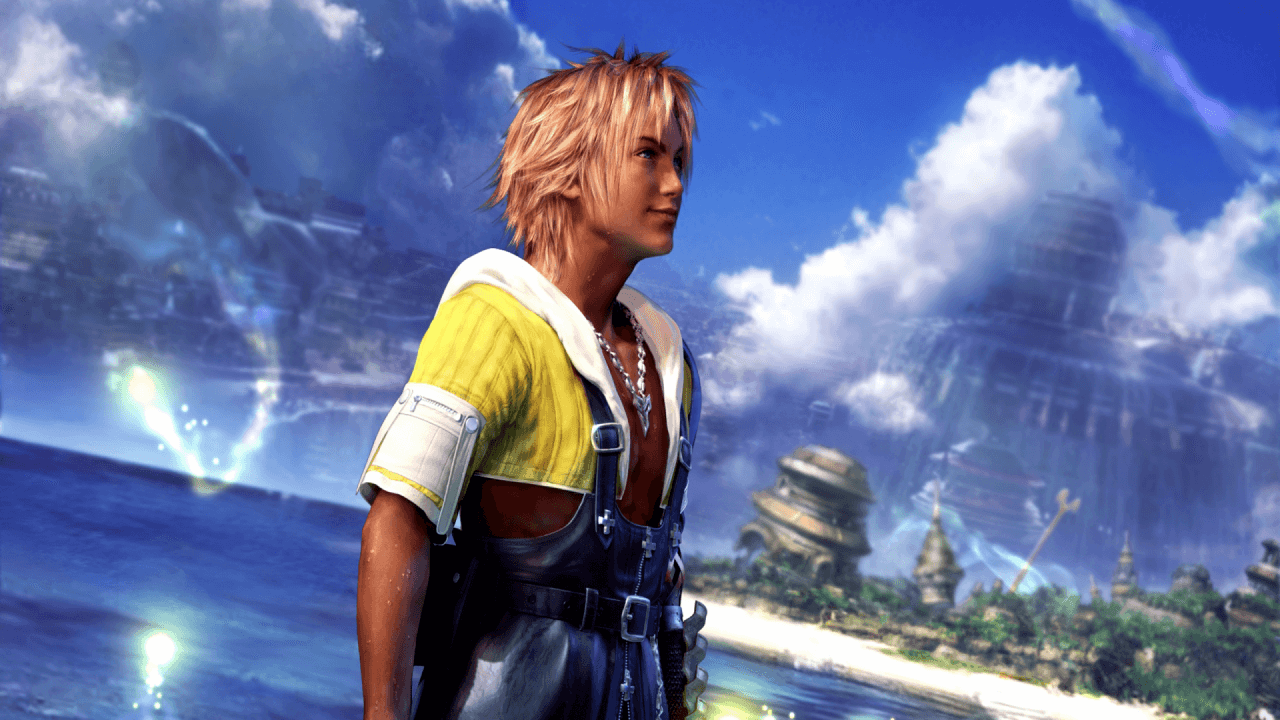 David Hayter – Solid Snake (Metal Gear Solid Series)
Much like the character's namesake, there is something so cold-blooded and vicious about David Hayter's portrayal of Solid Snake. The intimidating rasp, the cockiness, the LIQUIIIIIIIIIIIIIID!!!! His voice complimented the breadth and gravity of Metal Gear Solid's first Playstation outing perfectly but in my own personal opinion, his magnum opus came in 2008's Metal Gear Solid 4: Guns of the Patriots. While still keeping the same resonance and strength of the character but with a breath of vulnerability to the ageing snake, it's like watching a close friend wither away right before your eyes and Mr Hayter plays to this perfectly. Yes since then he has been replaced by Keifer Sutherland who is doing a pretty good job in his own right, but we all know who the one true snake is, and the loyal Metal Gear followers have been awaiting Hayter's return to the helm since and have even gone as far to think his departure was just a ruse to set up a surprise at the end of the Phantom Pain which sadly was not the case. But we'll always have the memories right?.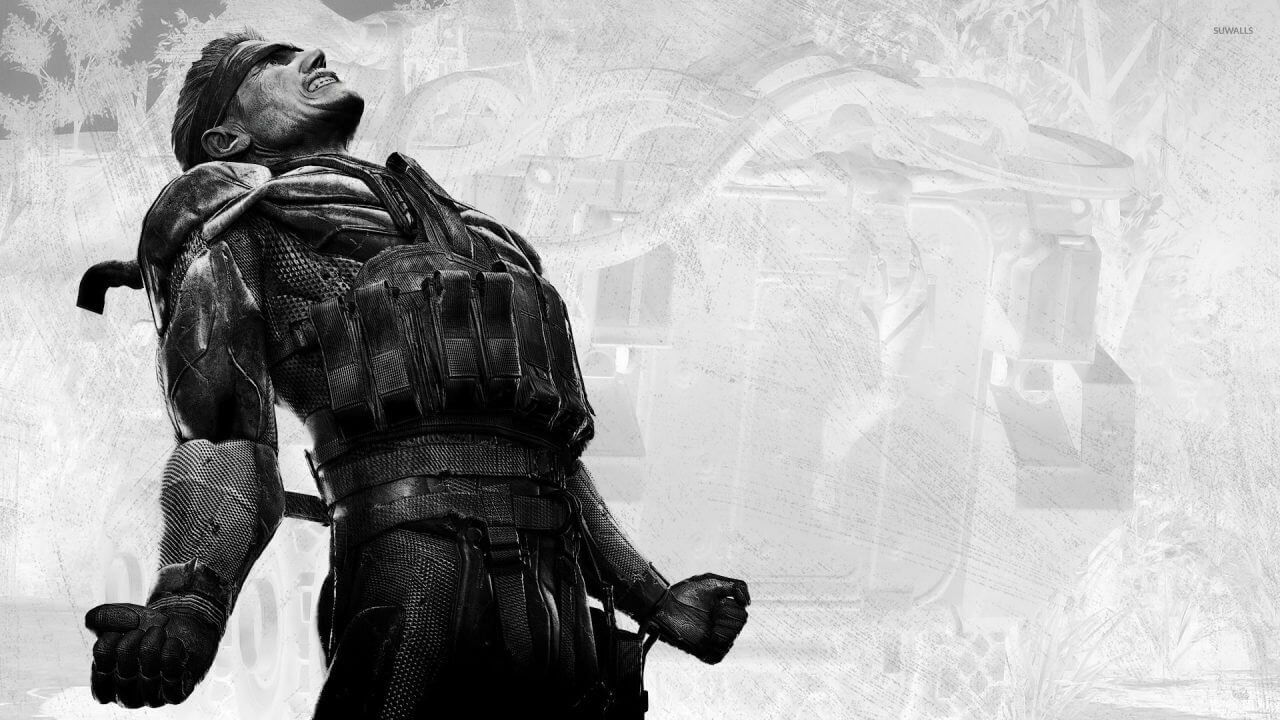 Mark Hamill – The Joker (Batman Arkham Series)
OK, I'm cheating a little bit here but stay with me! We all know him as Luke Skywalker but to Batman lovers, he will always be The Joker, arguably one the best to ever portray the clown prince of crime. First stepping into The Joker's shoes in the early 90's, starring in the beloved animated TV series, his version of one of the greatest comic book villains ever created and one of the most complex characters created was rock solid and fans rejoiced when they learned Hamill will be entering the sound booth once more for the Batman Arkham series. The likes of Cesar Romero and Heath Ledger brought something unique to the table in their portrayals and so does Mr Skywalker his voice is shrill and haunting and the trademark laugh sends shivers straight up your spine and the familiarity is in part what drew people to the Arkham games and what sets it apart from other, more questionable Batman video game titles. Acting alongside long-time Batman actor Kevin Conroy you can feel the hatred and deep seeded respect between the two characters. Topped off with a powerfully haunting rendition of 'Only You' during the end credits of Arkham City it truly drives the point home that though they are mortal enemies, Batman and The Joker need each other and no one makes that more evident than Mark Hamill's Joker.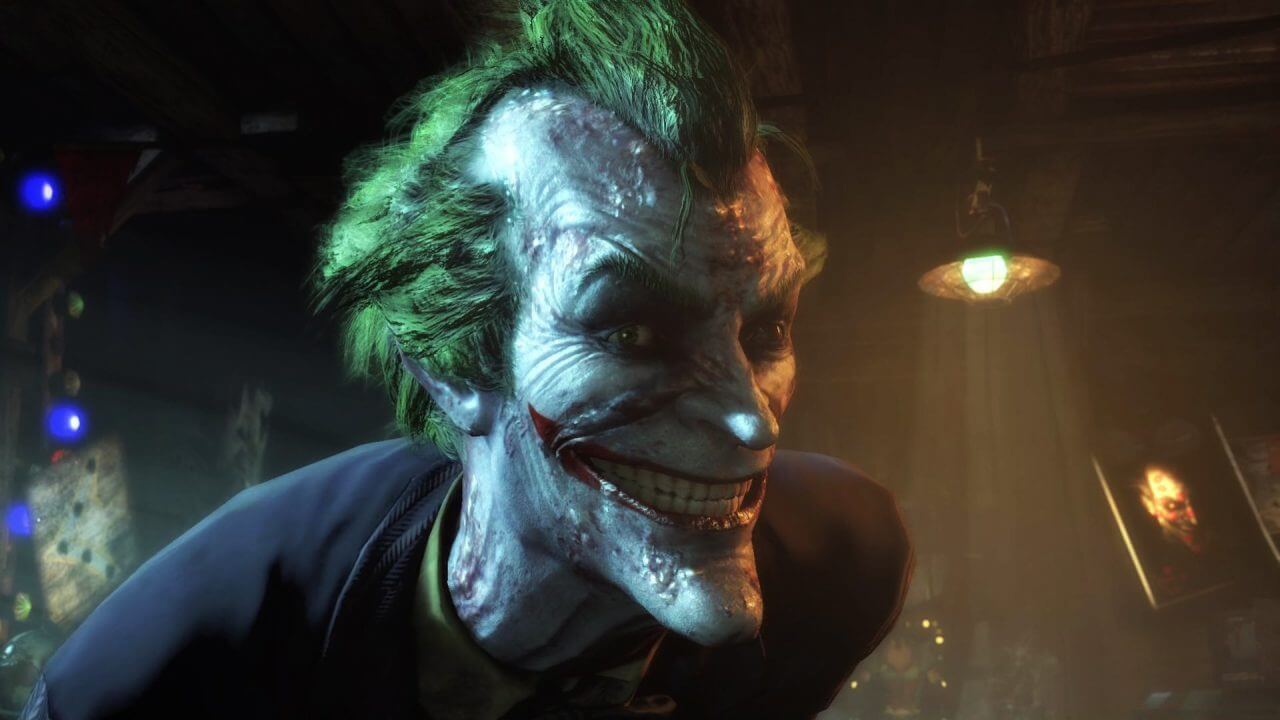 Troy Baker – Booker DeWitt (Bioshock Infinite)
Troy Baker is one-half of the dynamic duo of video game voice acting. Played a game recently? £10 says Troy Baker was part of the cast in some way or another! Over the past few years he has built himself an impressive portfolio with such credits as Snow in Final Fantasy 13, Sam Drake in Uncharted 4 and The Joker in Arkham Origins where he stepped into Mark Hamill's shoes perfectly, adding a sinister youthfulness to the character but also keeping the familiarity. But the piece de resistance of his filmography, in my opinion, is his portrayal of Booker Dewitt from Bioshock Infinite, a character that would have been in great danger of being perceived as one dimensional in the hands of another actor, Baker takes the stress and dilemmas of the character and matches them perfectly with a smooth baritone and precise expression. His performance brought every plot reveal to life and added impact to the harrowing ending.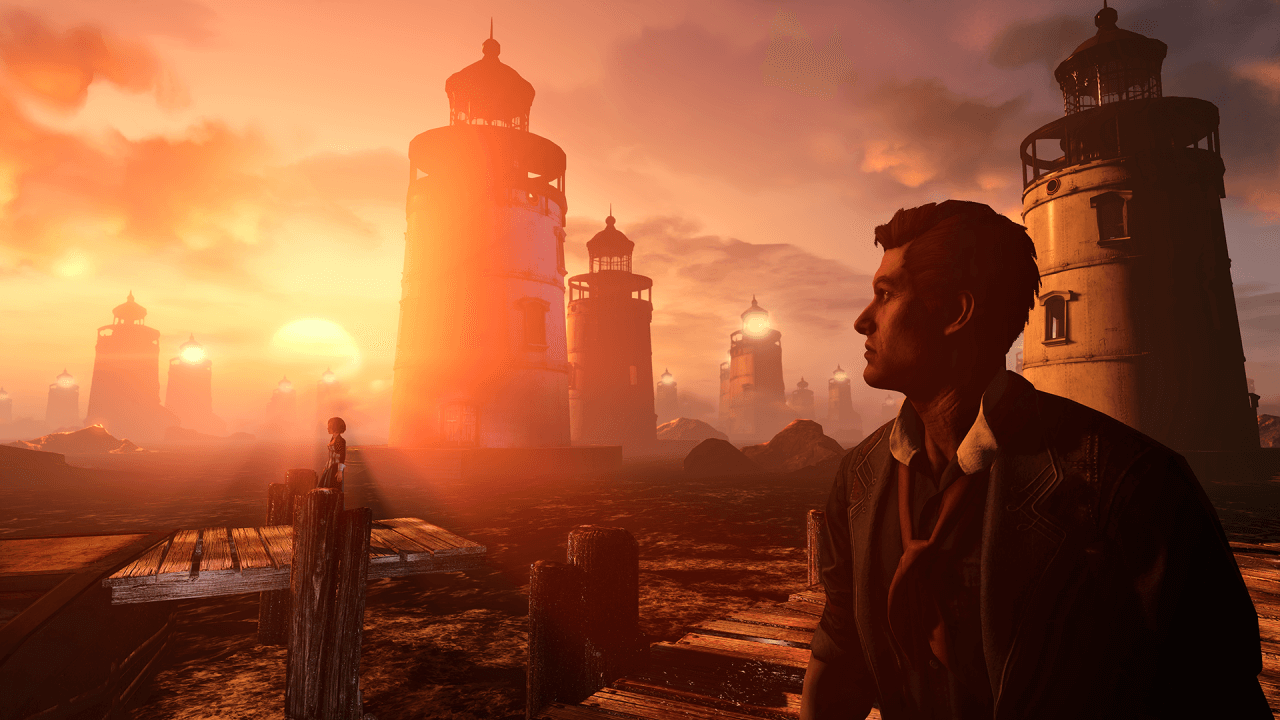 Nolan North – Nathan Drake (Uncharted Series)
The other half of the dynamic duo! Bringing such characters as Desmond Miles, The Penguin and Deadpool to life in spectacular fashion, his voice has become so familiar to gamers everywhere! And c'mon people could anyone else in the world take the part of Nathan Drake like Nolan North has? It is one thing to play a character well, but it's another thing to become synonymous with a role and he has brought this modern day Indiana Jones to prominence so well over the past ten years. He has added so much bravado to Nate that women want him (well fictional women anyway) and men want to be him (both fictional and non-fictional sadly) and as the series has progressed and we learn more and more about the mysterious Drake making him more human in the process and North takes to it like a duck to water every single time, paired along with his impressive motion capture work to add more authenticity this act will always be a winner.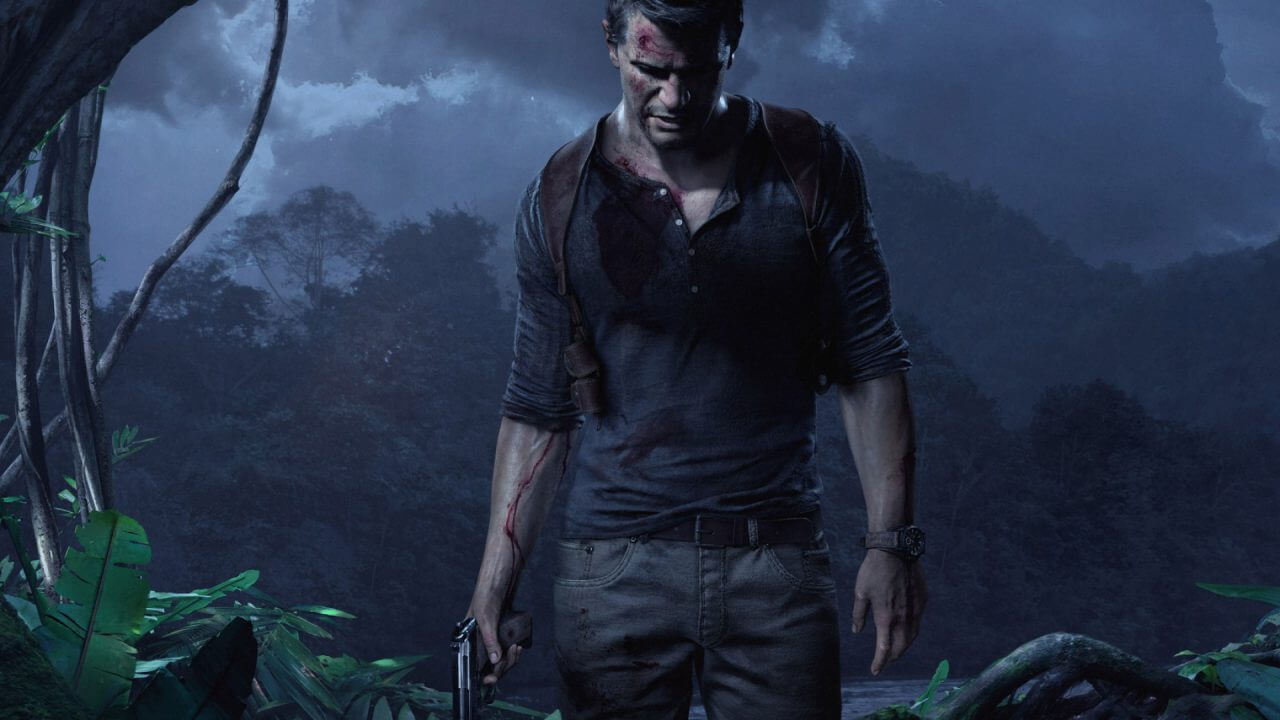 So what do you think? – Agree with me, Or is there anyone I missed that you think should have made the list?
Then let me know in the comments section below?