An outta space experience.
Since my younger years when desktops where the clunky and rather chunky in-thing, we had those annoying dial-up net connections, and the online communities really started to boom in popularity (thanks in large to games like counterstrike, headshot boom). A company known as Alienware formed in 1996 (around the desktop surges) with a view to changing the dynamics of the industry, and really appeal to that booming online gaming community with trendsetting pieces of kit, and hardware that would run most, if not all games with relative ease. 21 Years on, they've certainly left a mark in the industry and are viewed by many as the leading, go-to company for gaming rigs.
On a personal note, I've always been fascinated by Alienware, without any doubt, in my opinion, they develop the best-looking tech on the market. This is my first experience with Alienware and it's rather special.
So, when the opportunity arose to get my hands on one and relive my younger years on World of Warcraft and Final Fantasy Online. I seized the moment, with the biggest (and probably cheesiest) grin known to man.
Design & Pricing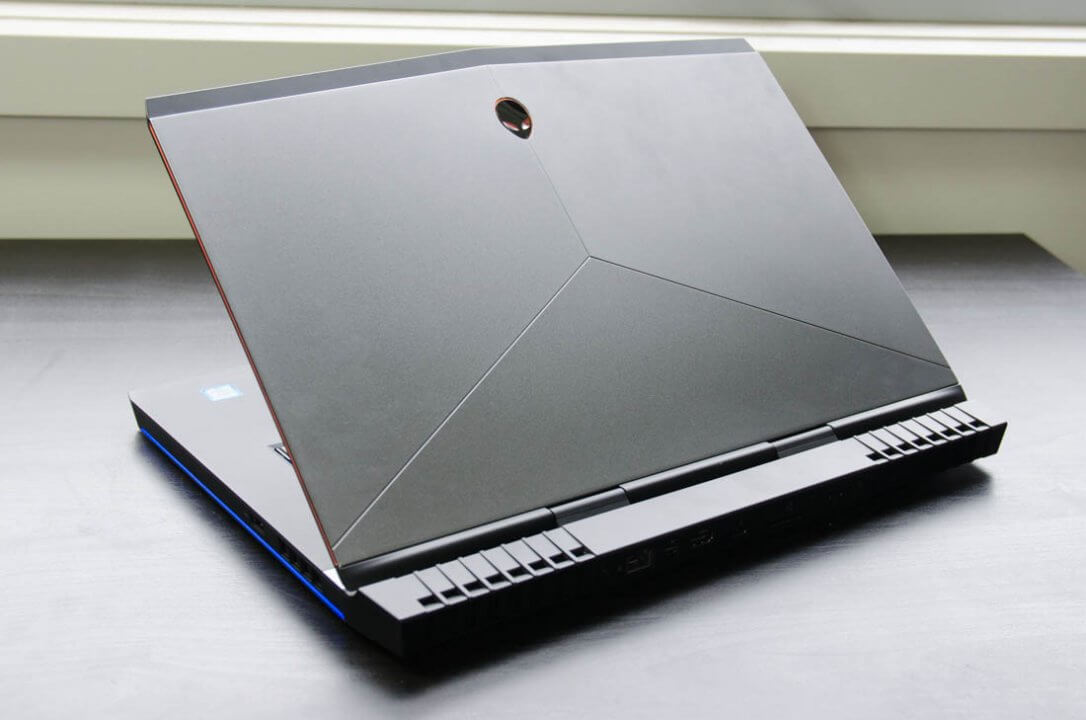 Unboxing this beast of a laptop was awesome, greeted by the re-known Alien logo on the front exterior of the impressively designed model, struck me straight away. The laptop's anodized aluminium and silver matte finish looking very classy.
Then wham, bam, Superman, the laptop had come to life quite literally! Loads of totally awesome lighting effects came into view, the Alien FX was impressively on show, with the keyboard, the small 3.8 x 2.1 touchpad, laptop rims, and Alienware branding all standing out in a frankly stunning light blue glow. All changeable in the Alien FX editor, if blue isn't your style. The keyboard and trackpad are very comfortable to use, buttons feel soft, and the click feels aren't overbearing. The surface/layout is well presented and great for gaming, macros are in a column on the far-left side, to assist with app shortcuts and tasks.
Alienware's R3 comes packed with ports, with two USB 3.0 ports located on each rear, alongside a USB type-C port on the left side, alongside these are a microphone, headset and a noble lock slot. You'll also locate a HDMI 2.0, graphics amplifier, Thunderbolt 3, Ethernet, power jack slot, and a display port all around the laptop.
The laptop weighs in at a hefty 3.49kg, making this kind of awkward to squeeze into your backpack while on the go.
Alienware's 15 R3 series, retails from £1,299 to £2,249 (at www.dell.co.uk) with the price reflecting custom parts, larger memory units, more powerful processing etc.
Performance
One would expect the laptop to handle many applications, and games with comfort.
On this end it doesn't disappoint, boasting the 7th Generation Intel® Core™ i7-7820HK, a NVIDIA® GeForce® GTX 1080 with 8GB GDDR5X – 110W graphics video card and a hard drive consisting of a huge 1TB 7200RPM SATA 6Gb/s, it handled everything I threw at it. Playing World of Warcraft in highly populated gaming areas, on ultra-settings was a breeze, framerates were regularly well above 60fps while numerous applications were open in the background.
The Alienware 15 R3 comfortably passed the benchmark for gaming with a very solid benchmark of 2239 and was in line with some high-end gaming machines. Very much living up to its extreme gaming machine tag. The NVIDIA GTX 1080 is quite literally a tank, pumping out impressive benchmark scores and making games like final fantasy online (on full settings), play smoothly and fluently. I was taken aback at how damn powerful the card is. (It's kinda like that end-game boss, that just destroys everything in its path)
Sadly, I was disappointed with how loud the fans became during gaming sessions when being under pressure. Fans are mostly located on the underside and on the top rear corners. The fans are noisy, and the keyboard did get sustainably warm when processing power was being pushed.
Due to the sheer output this god amongst gaming laptops has, the battery life was surprisingly decent, on high performance in the power settings, it averaged around 4hours. Cutting corners to extend this, such as turning Alien FX off will increase battery life.
Regardless of this, performance is very productive and the R3 is very much a jack of all trades. Able to multi-task and process many apps at once, it would cater for everyone.
Sound
For those expecting a majestic sound experience, investment in audio speakers would be advisable. Despite increasing bass boost to maximum output in the Alienware sound centre, it was greatly lacking. The sound quality is by no means poor I'd like to add, the R3 offers a very balanced audio experience that is crisp and rich.
The Alienware sound centre is a customised setting application, that has 4 presets. Where you can adjust the sound outputs to match your own preferences. It's also just one of many useful apps to help the user play around with the settings on the device. The command centre expands on this, and lets you tweak settings for monitor performance, power output, customised shortcuts, system profiles for custom lighting effects, and macro key commands.
Display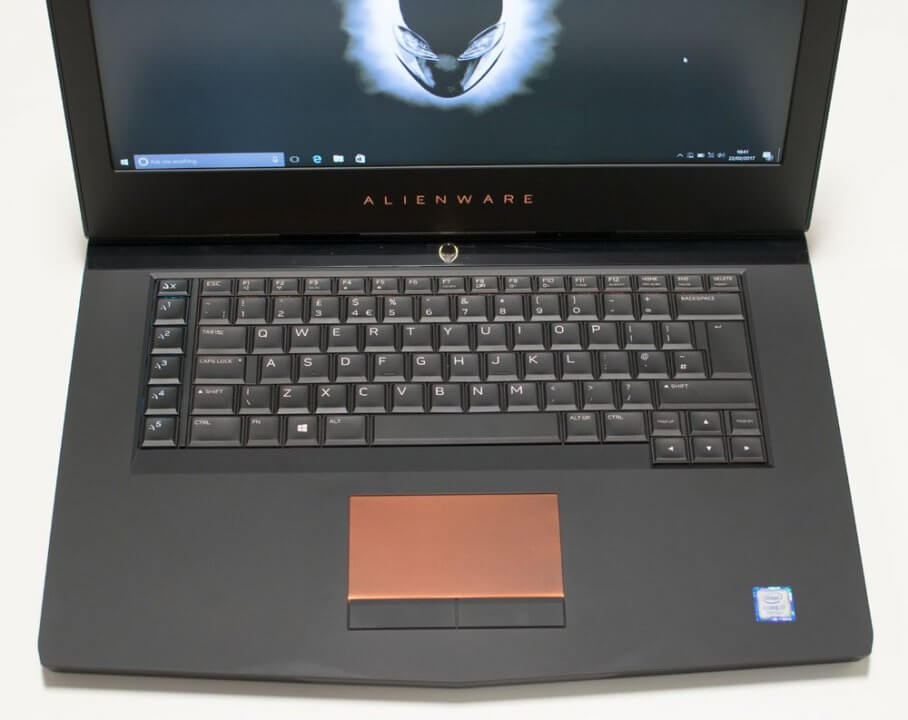 The screen display is solid, perhaps not quite as impressive due to no 4k support. Nevertheless, playing the Arkham Knight trailer in the 1920 x 1080 resolution, really showcased Gotham's playground. From the Riddler's vivid green jacket to the dark knight's impressive skin texture, even finer details like little blackheads were noticeable. Colours/details were very sharp, and special effects like explosions impressively pulsating me, making the screen display a quality viewing experience.
The 15 R3 is 15.6inches in size and has a 1080p LCD screen. A little disappointing that there's no 4k, but contrast quality is good and the screen display does the job nicely. Alienware also equips most of its 15-inch models with displays of 120 Hz.  Leading to fast response times, the 15 R3 achieves 12, and 25 ms.
Available in three different sizes, 13, 15 and 17 inches, the R3 is a great gaming laptop and really does highlight just how superior NVIDIA's 1080 GTX is.
If like me, you're a fan of Dell's Alienware computers, then let me know in the comment box, and don't forget to check out the verdict down below.