Square Enix have invited us in to take a look at the wonderful world of Dragon Quest Heroes II, a title in which we're (Aaron Moger especially) really looking forward to.
Take a look at the new trailer which g ives an insight into the journey players will undertake across the games' vast lands, introducing the colourful cast of characters and creatures they will befriend and battle along the way.
Coming on April 18th, there will also be a Explorer's Edition of the game, which 15 exclusive DLC items as well as a reversible cover artwork depicting the in-game Adventure Log. The DLC includes weapons designed from the enemies in the game, including the Slime Knight's Shield, Great Sabreclaws, Golem Gauntlets and more.  Let's take a look at it shall we?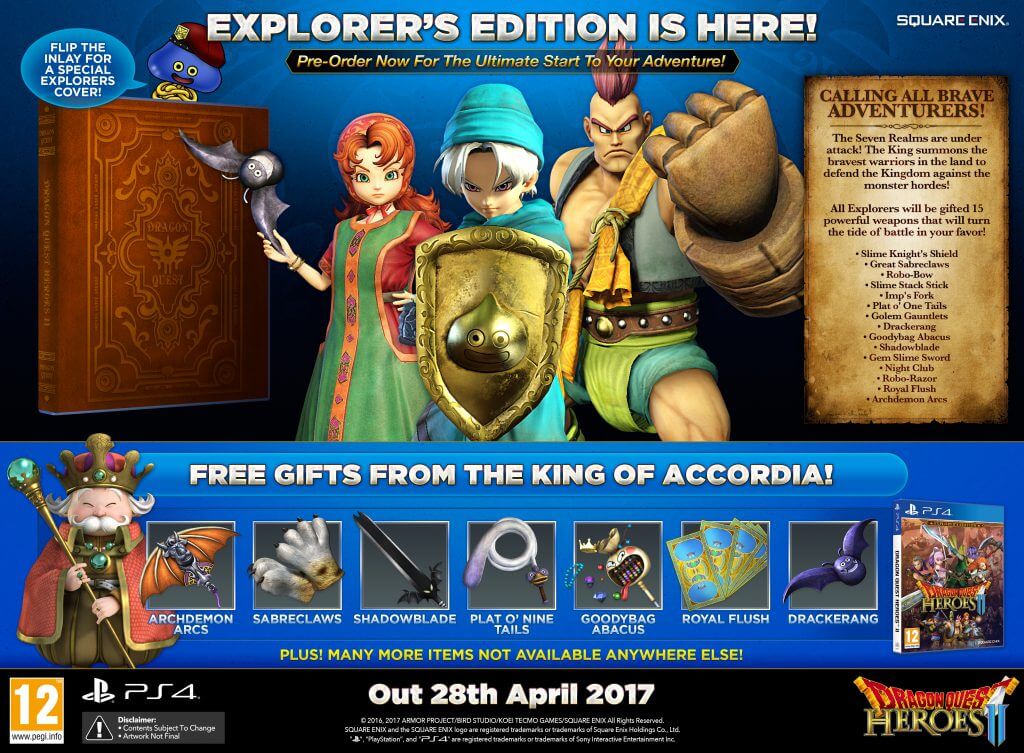 Take a look at the new trailer and let us know your thoughts in the comment section below.