As I mentioned in my last article, EGX showcased some of the most hotly anticipated games to make the coming months feel like something to really look forward to and make 2018 look like a bonafide wallet thinner. But another thing there was no shortage of at the UK's biggest games expo was creative and exciting Indie Games with a large chunk of it dedicated to bright eyed and imaginative independent developers to showboat their hard work and get themselves noticed. From the Nintendo endorsed 'Nindies', the Rezzed section to the university students in the Transfuzer section shows that the future is well and truly bright for the gaming industry. Here we have just some of the fantastic Indie titles on display over EGX 2017 that caught my attention and should hopefully catch yours too. SO!!! Without further a due.
Super Meat Boy Forever
After 7 long years Team Meat are finally giving everyone's favourite heroic slab of meat some much needed attention with the long-awaited sequel – Super Meat Boy Forever. The original Super Meat Boy was responsible for some of 2010's most epic rage quits and raised the sales for replacement controllers exponentially thanks to its ridiculous difficulty and Forever seems to be no different, taking more of an endless runner vibe this time instead of the full view platformer like we have previously seen. Come 2018 its time to take some deep breaths and count to 10, because this is gonna be a tough one.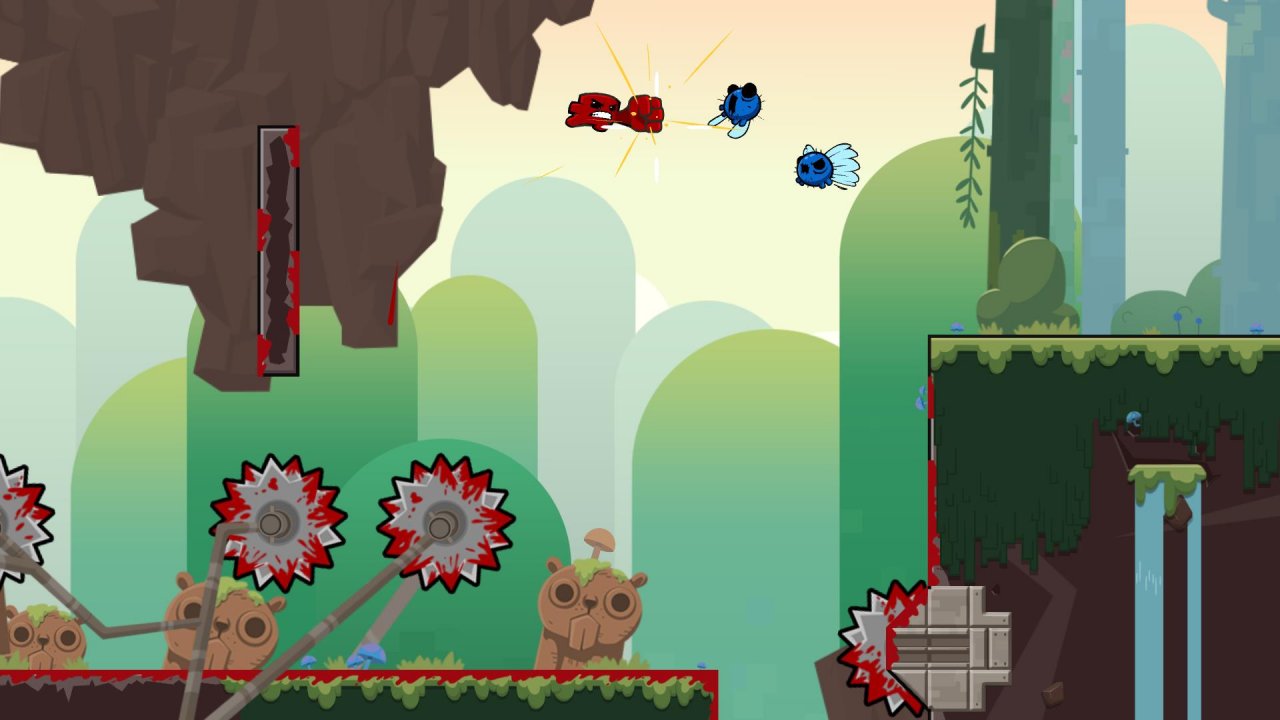 No Truce with the Furies
Developed by London based developers ZA/UM studios, No Truce with the Furies is an isometric top down, police procedural RPG where every decision you make counts. You wake up as a disgraced, drunken police lieutenant in the seaside town of Revachol and you can solve an open-ended case in any way you see fit. 'Good cop, bad cop, fascist cop, socialist revolutionary cop, criminal mastermind disguised as a cop – you can play any cop you want' say the developers, and from the 15 minutes I played this is emphasised to the nth degree making this game a fantastically personalised experience for each player. Also, the gritty overtones, music by British Sea Power and voice over work from Mikee Goodman of SikTh really cranks up the dark ambience to 11. Though the release date is still to be confirmed this is still a PC title to keep an eye out for.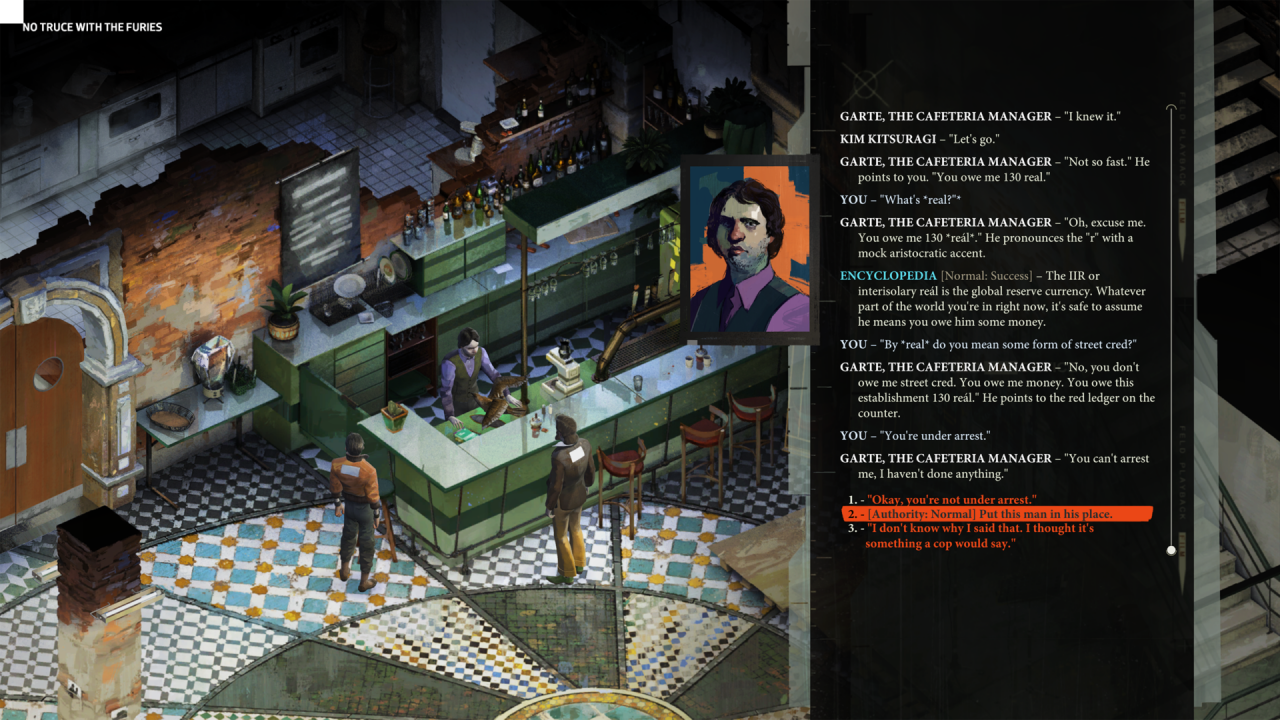 Falling Sky
From the students of the National Film and Television School and spearheaded by Jonathan Nielssen, Falling Sky is truly a project worth noting. Using motion capture on an indie budget made this title one of the talks of the convention even going as far as winning the Best of EGX award. With this small team working for 8 months straight, they managed to create a brilliantly sober narrative where a young man comes home to find his mother has disappeared and his younger brother alone, fending for himself. With only a series of cryptic clues left on an answering machine they both set out to find her. The developers were looking to tell the story with a Twin Peaks influence and this combined with the realism of the motion capture and voice acting made my experience with this one to remember. The platform and release date is yet to be confirmed but this title is worth committing to memory.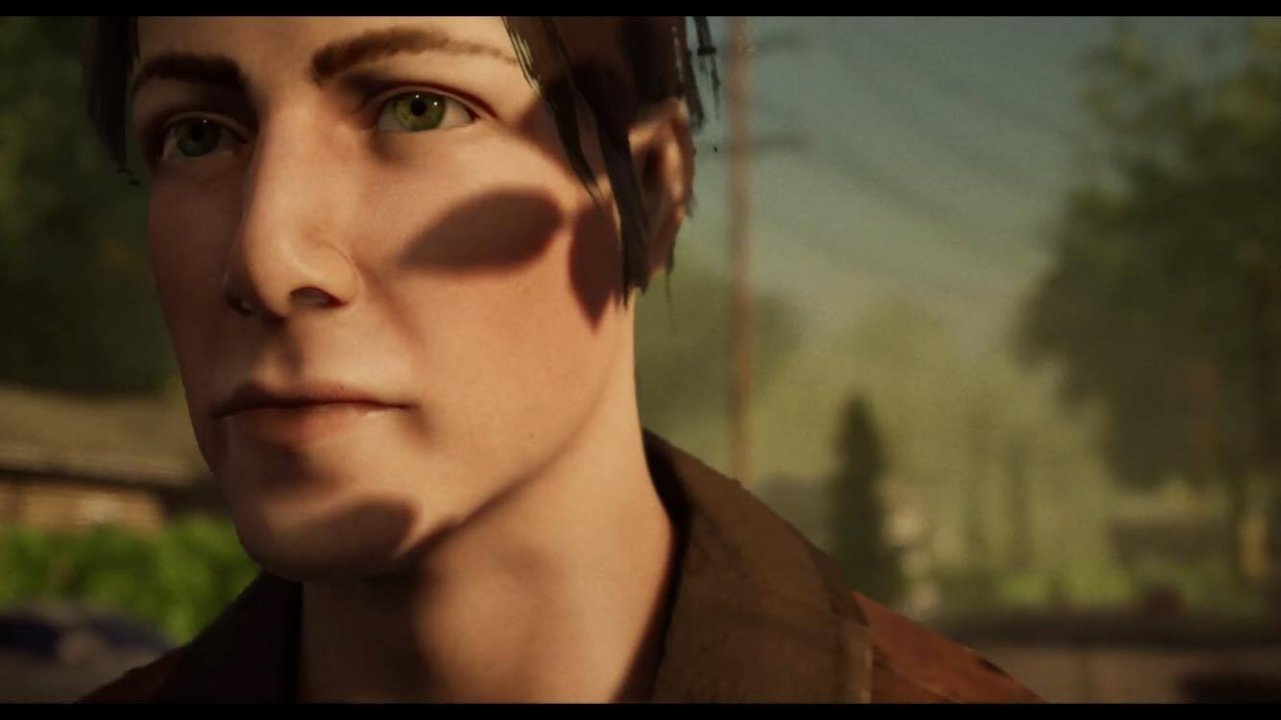 Inops
From the creative minds at ZRZ Studios, Inops is a fantastically crafted 2D puzzle game that will not only get your brain working and thinking outside the box, but will wow you with its smooth ambience and effective usage of silhouettes. In this game, you have to traverse through levels collecting other Inops along the way, this way you can combine into one giant Inop or split into several tiny ones to fit through smaller spaces to make your way through the levels and with traps, pitfalls and monsters aplenty this is easier said than done as Inops provides a formidable challenge as well. Platform and release dates are still to be announced but this is a game I await eagerly.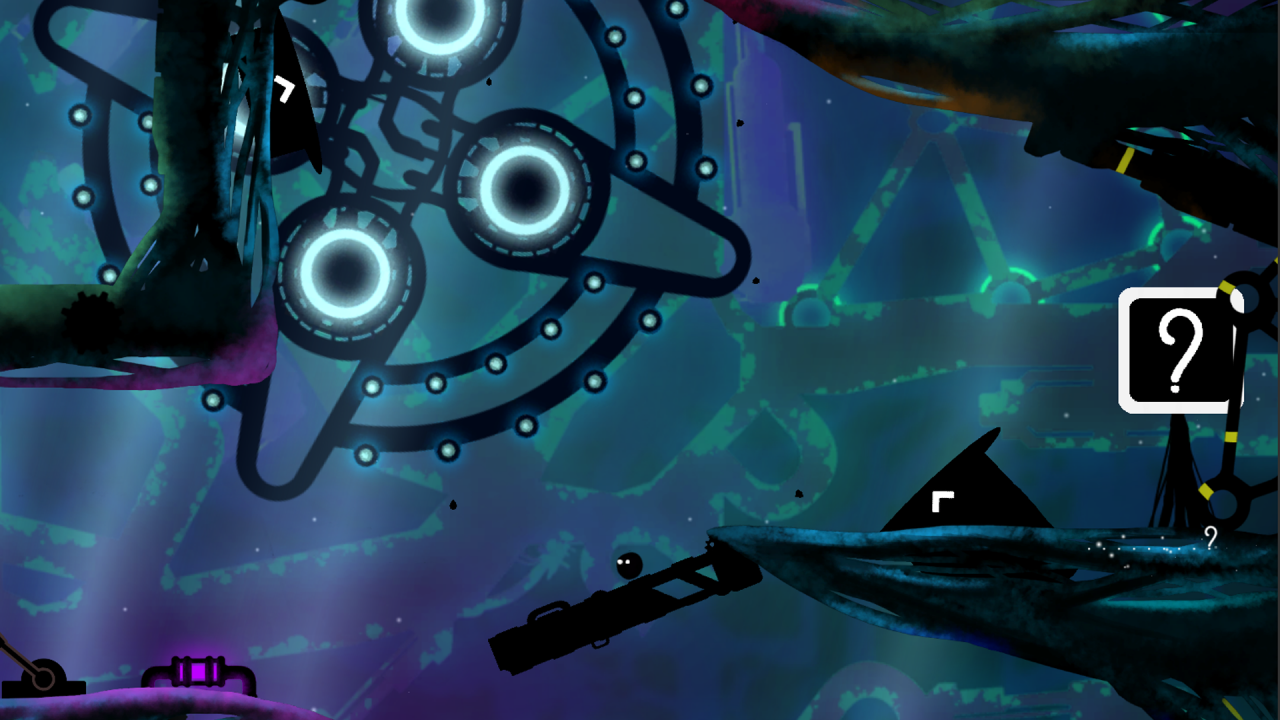 Augmented Empire
Coatsink Studio have created an expertly built and immersive VR experience with their Neo-Noir tactical RPG Augmented Empire. Playing in a fictional city where people live under an oppressive social hierarchy, this story along with the choice of the genre and a street warfare backdrop helped make this game stand out extremely well. All this and an awesomely crafted virtual reality experience that makes you feel like your somewhere completely different even if the game itself is in a table top perspective. And to top it all off this game is available now.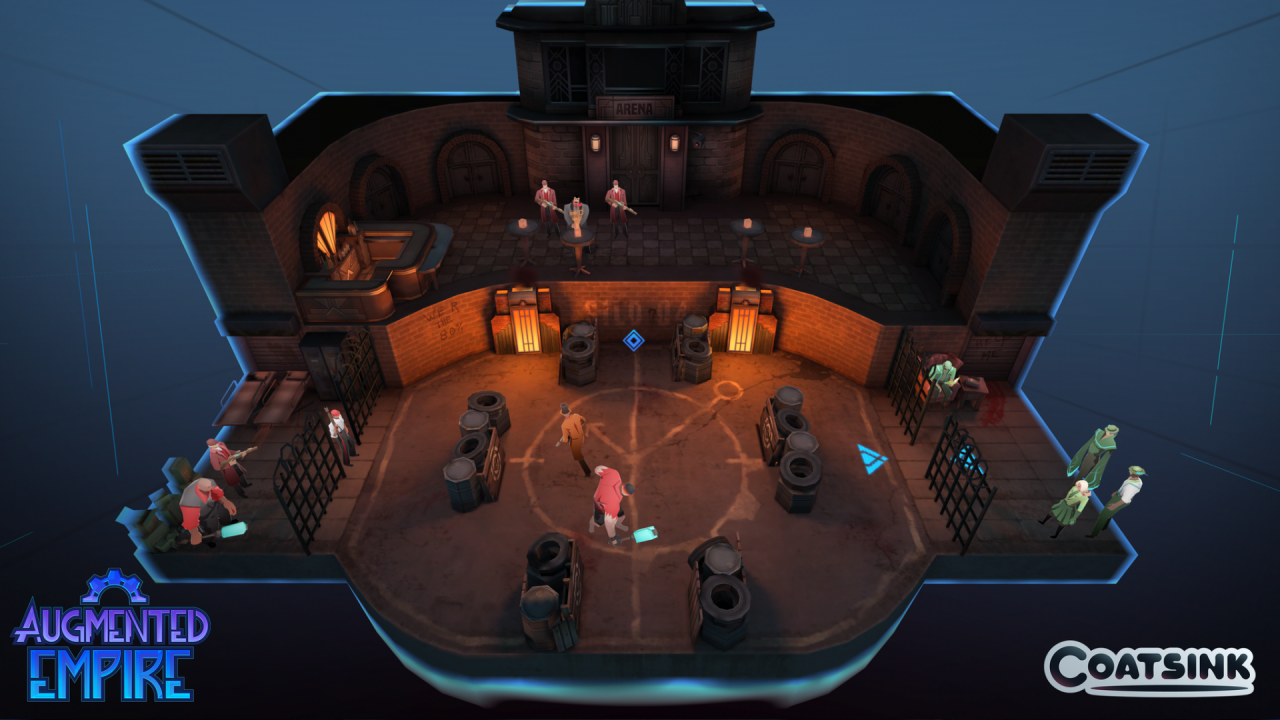 Skye (Skye Stories)
From the team at Puny Astronaut, Skye is the epitome of the word charming. You play as a dragon named Skye flying through a a chilled out, laid back exploration game in a wonderful coral reef full of colour that is completely at your disposal. With quests to complete in any order you see fit and the emphasis on light hearted and whimsical sound complements this perfectly. These elements together create a certain ethos free from all the pressures of the world. Unfortunately, due to legal reasons the developers were forced to change the name of the game with Skye Stories being chosen from a recent Twitter poll but this changes nothing to this delightful upcoming title. Skye Stories will be available on PS4 and Xbox One in 2018.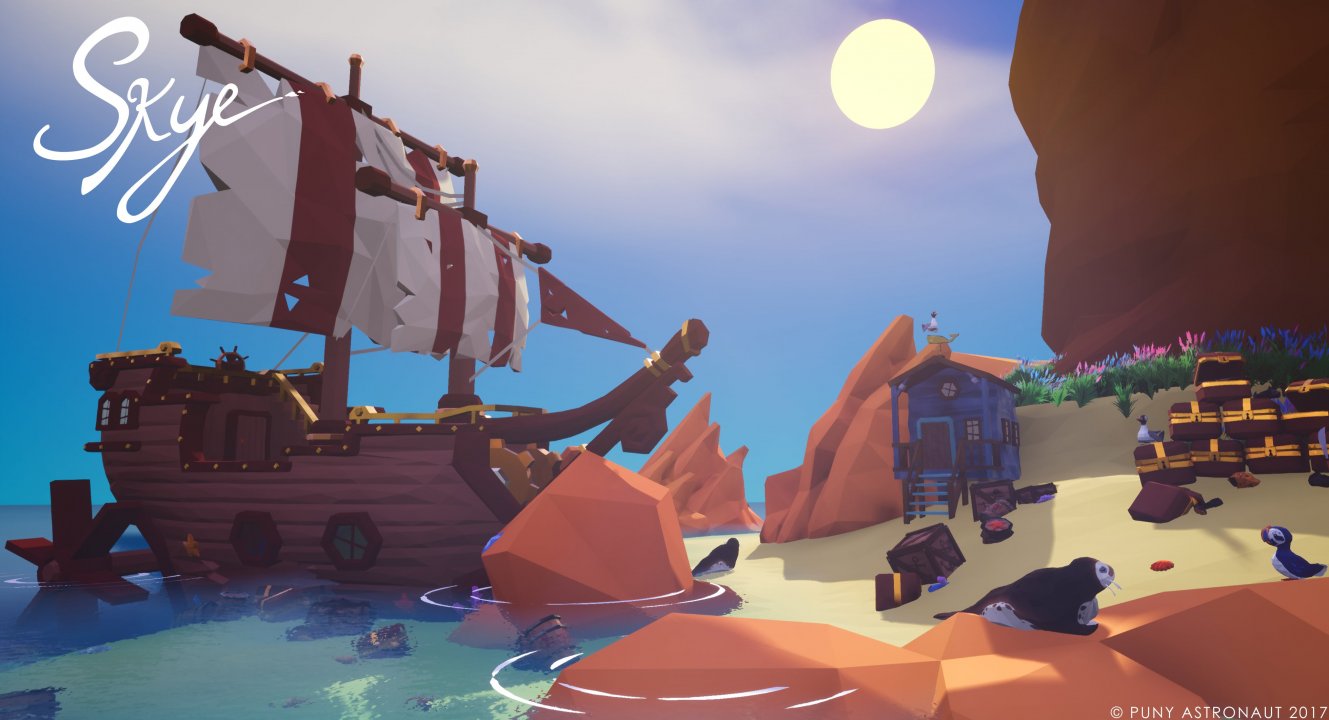 I Am Here
Created by Lava Lamp Games, a team part of Abertay University's Dare Academy, I Am Here is a walking simulator that touches upon some seriously hot topics in a soft yet hard hitting manner. I Am Here tackles the struggle of homosexuality in the 1960's and impact dementia has on the people around you. You play as an elderly woman living with dementia, as the years go by we see the trials and tribulations of her mental state take its toll as she constantly searches her own home for her partner. This emotionally harrowing journey was my dark horse of the convention and I personally see great things for the of this team of students.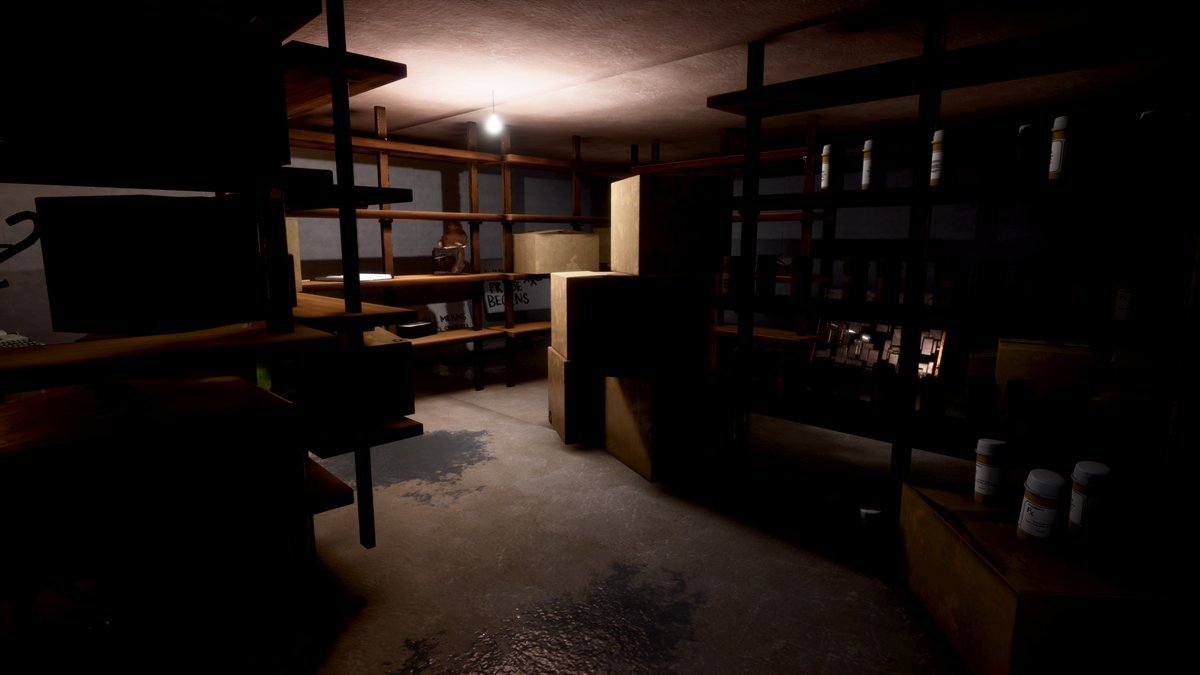 Other gamesworthy of a mention include; The Crystal Curse – A cooperative VR game reminiscent of the days of the Crystal Maze. Shift Quantum – a 2D puzzle game that has a heavy emphasis on perspective and shifting the room around to make your way to the exit and uses a black and white colour scheme like the negatives of a camera film to its advantage. Bloody Zombies – punch zombies in the face (IN VR!!) across the landmarks of London in this ode to old school 2D beat em ups. Smash Tanks – a fun and addictive table top AR game for your tablet. With a great selection of tanks with many different attributes, this tactical fighter has everything to make the time fly by. Guns, Gore and Cannoli 2 – this action packed 2D co-op shooter with its intense and fiery gameplay along with its awesome animation and World War 2 setting makes this game an awesome and entertaining experience all around as you (and friends!) continue Vinnie's story.
SO HOW ABOUT YOU GUYS? WHAT INDIE SPLENDORS CAUGHT YOUR EYE? THEN WHY NOT LET US KNOW IN THE COMMENT SECTION?