A big congratulations to Chen 'tom60299' Wei-Lin as he has been crowned the Hearthstone 2017 World Champion!
Chen is from Asia-Pacific and he was able to overcome 15 over brilliant Hearthstone players in the event which ran last week, Jan 18th – 21st.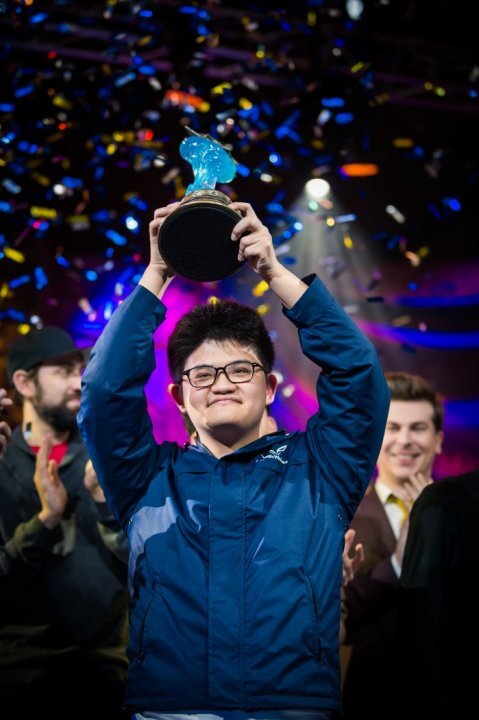 The entrants did not disappoint, where more than 1,500 hardcore Hearthstone fans turned up to watch the matches unfold live in person, whilst many more watched online. Tom60229 emerged victorious, taking out Frank "Fr0zen" Zhang in the Finals, 3-2, in a climatic reverse sweep. Despite being put on the ropes early, tom60229's remarkable composure – and a massive 10/10 Edwin VanCleef, allowed him to claw back from a 0-2 deficit. Here was the impressive prize pool distribution.
Place

Player(s)

Prizing (USD)

1st

Chen "tom60229" Wei-Lin (ASIA PACIFIC)

$250,000

2nd

Frank "Fr0zen" Zhang (AMERICAS)

$150,000

3rd – 4th

Kim "Surrender" Jung Soo (ASIA PACIFIC)

Jason "JasonZhou" Zhou (CHINA)

$100,000

5th – 8th

Thomas "Sintolol" Zimmer (EUROPE)

Samuel "SamuelTsao" Tsao (ASIA PACIFIC)

Julien "DocPwn" Bachand-Fleurent (AMERICAS)

Aleksei "ShtanUdachi" Barsukov (EUROPE)

$50,000

8th – 16th

Frederik "Hoej" Høj Nielsen (EUROPE)

Oleksandr "Kolento" Malsh (EUROPE)

Yevhenii "Neirea" Shumilin (EUROPE)

Anthony "Ant" Trevino (AMERICAS)

Zheng "OmegaZero" Lin (CHINA)

Jon "Orange" Westburg (EUROPE)

Ryan "Purple" Murphy-Root (AMERICAS)

Muzahidul "Muzzy" Islam (AMERICAS)

$25,000
Do you think you have it what it takes to challenge Chen in the future? Be sure to let us know your thoughts via the comment section below.