The Valentione's Holiday is currently underway in the world of Eorzea and will end on the 15th February. Lisette de Valentione is stuck on this years event and turns to the Warrior of Light for help in exchange for new in-game items including furnishings and mounts.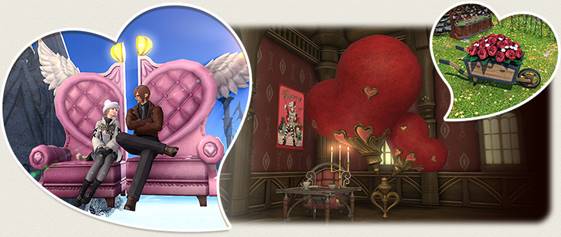 The Items available can be purchased using the special currency Valentione's Day Chocolate and include the following:
Broken Heart Pendant (Left)
Broken Heart Pendant (Right)
Rose Wagon
Valentione's Day Balloons
Valentione's Day Advertisement
Prismatic Heart (Left)
Prismatic Heart (Right)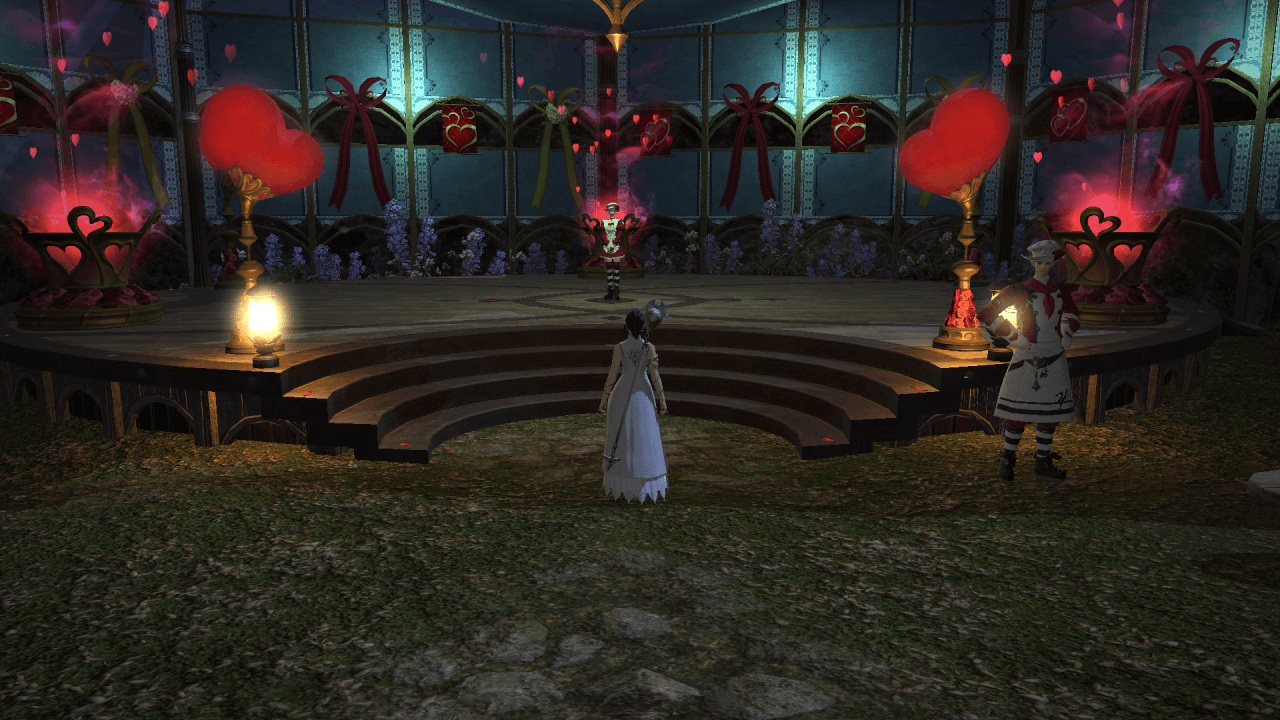 Additionally, during the most recent Live Letter from the Producer Live Part XLII, the producer Naoki Yoshida revealed more about the highly-anticipated Forbidden Land, Eureka Anemos. The new locale that will offer Warriors of Light a new gameplay experience with a unique combat ruleset. This is set to arrive with Patch 4.25, The Forbidden Land of Eureka will also serve as the primary area where players may work to create and enhance the latest Anemos Relic Weapons.
Final Fantasy XIV Online sound director and composer Mayoshi Soken also joined the broadcast to announce the American and European premiers of the the critically-acclaimed Eorzean symphony performance that debuted in Tokyo back in September 2017. Two concerts will be held in the United States and Europe later this year which are produced by Square Enix and presented by La Fée Sauvage. Details of the performances and how to get tickets are below:
Los Angeles – USA: Friday June 15 – Saturday June 16 2018
Venue

: Dolby Theatre

Pre-sales

: Available on February 20. Please wait until next week, when we will create a special link available at noon (local time) February 17

Tickets

: 

www.ticketmaster.com,

 available at 10 a.m. February 26

Start time

: 8 pm/gates open at 7 pm
Dortmund – Germany: Friday August 24 – Saturday August 25 2018
Venue

: Konzerthaus Dortmund

Pre-sales

: Available on February 20. Please wait until next week, when we will create a special link available at noon (local time) February 17

Tickets

: 

https://www.konzerthaus-dortmund.de

Start time

: 8 pm/gates open at 7 pm
Related Links
Official Stormblood Site: http://eu.finalfantasyxiv.com/stormblood
Free Trial Site: http://freetrial.finalfantasyxiv.com
The Lodestone®: http://eu.finalfantasyxiv.com
Official Facebook: https://www.facebook.com/FinalFantasyXIV
Official Twitter: @FF_XIV_EN
Official Instagram: @ffxiv