Nintendo Switch: Switching over the world?
The Nintendo Switch has been named America's fastest-selling home games console. A total of 4.8 million units were sold in the US during the 10 months following the Switch's launch there on 3 March last year.
The Switch breaks tradition with the firm's previous home consoles in allowing owners to use it as a portable console for game-playing on the move. One analyst said Nintendo had completely turned its business around.
The previous record for the fastest-selling console in the US was Nintendo's Wii, launched in 2006, which went on to be one of the top-selling consoles in history worldwide. However, the company's next offering – the Wii U – fared much more poorly. As a consequence, Nintendo had been under considerable pressure to deliver a popular device this time around.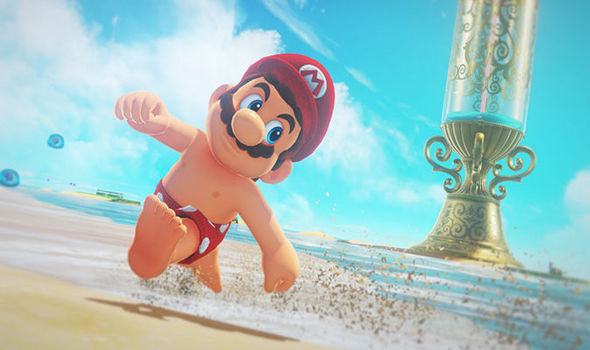 'Flexible design'
Besides this impressive performance in the US, the latest official figures from December show that the Switch sold a total of 10million units in its first nine months.
"Over the last two years, Nintendo has managed to completely turn around its business," said Piers Harding-Rolls, a games industry analyst at IHS Technology. With the Switch, Nintendo astutely used its residual strength in the handheld console market to deliver an innovative and attractive hybrid console strategy."
He explained that the appeal was due to the console's flexible design and the "very strong slate" of first-party titles, which includes the latest Mario and Zelda games. Mr Harding-Rolls said he believed that the Switch was not adopted quite as quickly after launch in the UK, though he expects the console to have performed well in terms of sales during December.
In future, he suggested, the Japanese games giant should offer gamers more in terms of online content available via the device.
"This will be important for delivering ongoing engagement of gamers,"
Will the switch become Nintendo's biggest system seller? Could it outsell the PS4 and Xbox One? Perhaps you plan on purchasing the switch this year, I wanna see your opinions. Drop your thought's in the comment box below, cheers!