Angry Birds on the Nintendo Switch!
There have been countless games that all follow the same Formula that Angry Birds has. People seem to love the mechanics of it. You may wonder why I've opened my review of Moorhuhn Knights & Castles for the Nintendo Switch talking about Angry Birds. The reasoning behind it is because this upcoming indie title from the folks at Young Fun Studio is basically Angry Birds in a nutshell.
From the outset, I could tell that this would be a game that would separate players. A lot of younger, more casual players will fall in love with this, and to an extent I can see why. It has 36 campaign levels for you to go through, but just like Angry Birds, your achievement rate is made up from stars. If you are fast and lethal enough with your attacks, you can obtain the 3 stars maximum. You can also go back to previous levels in order to try and grab that three stars once you have a better castle at your disposal.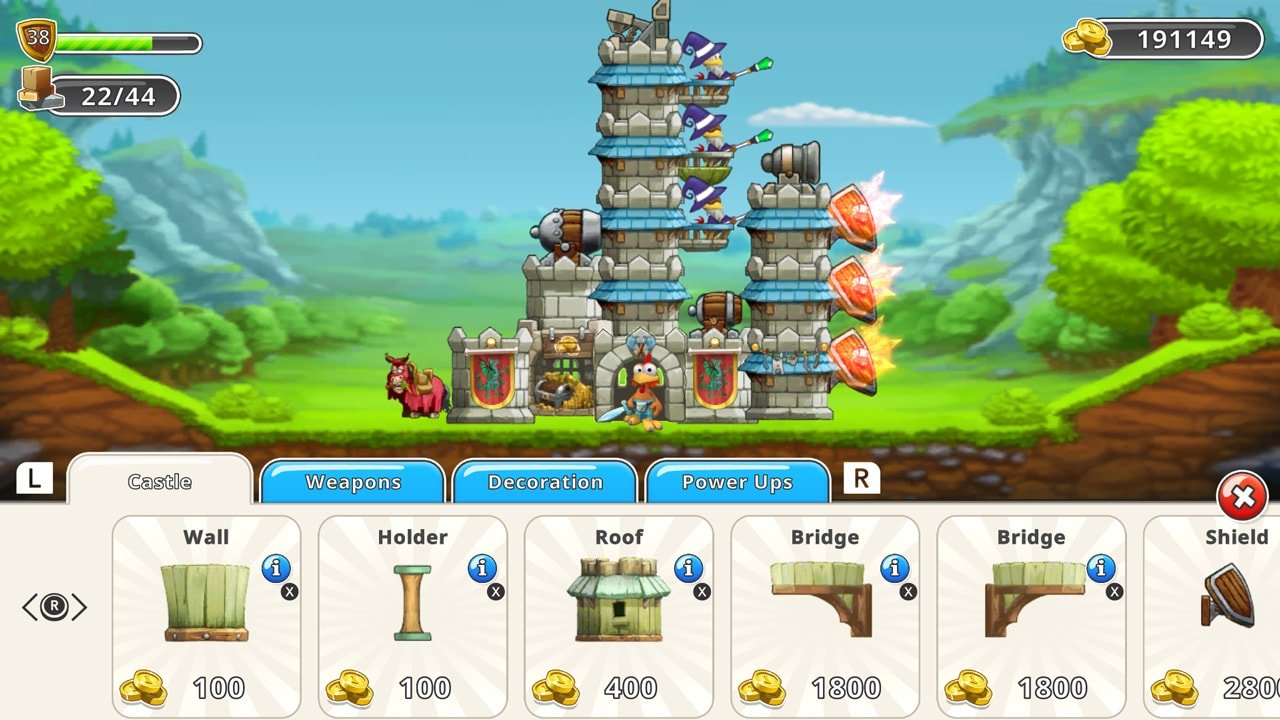 Yes, Moorhuhn Knights & Castles revolves around you going into battle against the enemy in a war of the castles, where your objective is to defeat your opponent's king who is in the 'throne room' of the castle. You'll need to keep on top of your castle at all times throughout the game, as the levels get gradually harder and the enemies have a lot stronger castles to protect them from your attacks.
However, in order for you to keep up with the harder levels, you can improve your own castle. In order to do this, you will need to level up, which is obtained by getting through stages and of course, getting the all important 3 stars whilst you do this. Once you have leveled up, you can improve your castle and start being more strategic about your attacks. For example, the walls of your castle can be upgraded depending on what level you are at and if you have the coins to do it. If you have the required level of both, you can make your walls stronger, meaning your opponent will require a lot more hits on you in order to do any specific damage. You can also purchase power-ups, which are very costy but very effective also in the later stages. Power-ups such as a shield or a rocket can do your chances of gettin that extra star the world of good.  It's imperative that you do stay focused to the state of your castle after each stage in order for you to prep the best you can. If you don't have enough coins or the level required to get the item you want, go back to earlier stages and defeat them once again to get more.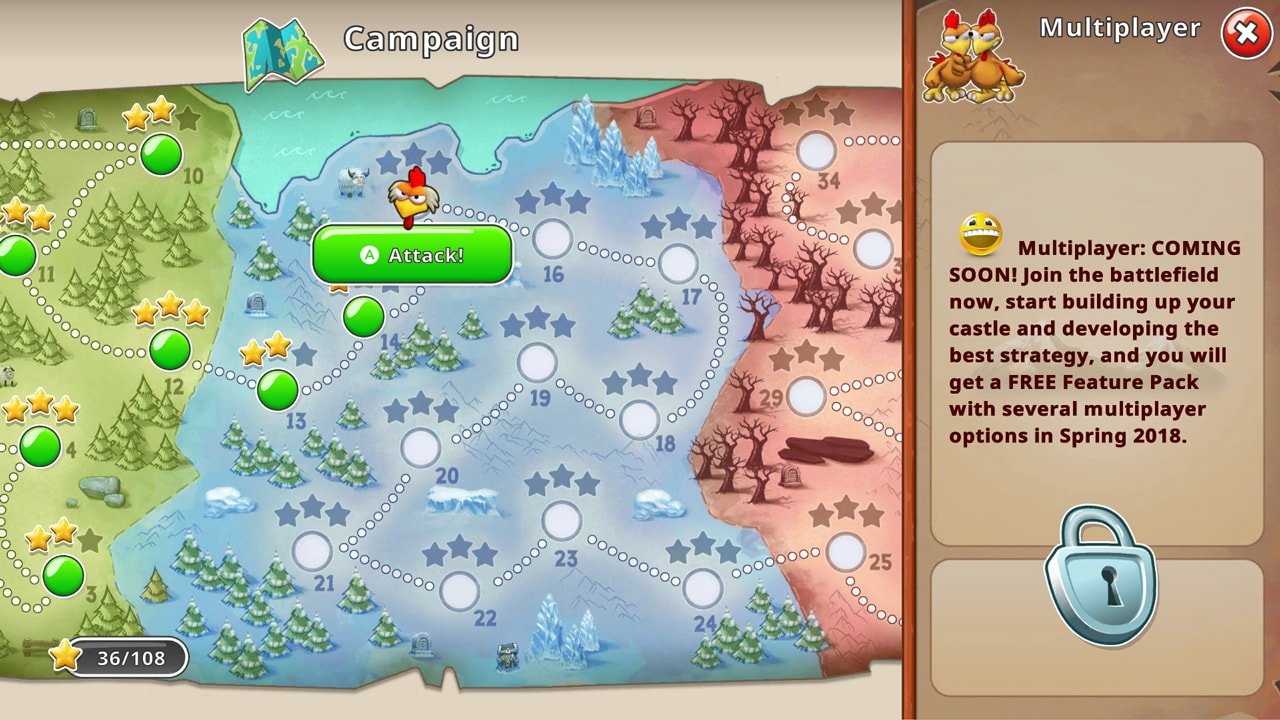 Whilst it will give you some fun, Moorhuhn Knights & Castles on the Nintendo Switch isn't a title that is going to keep you coming back in the long term….not just yet anyway. I managed to complete the whole campaign in just a couple of hours. However, Young Fun Studio are promising to release an update this coming Spring which will allow for some multiplayer action, which definitely should add more fun to it!
One last thing I will say is about the sound of the game. I recommend you don't have it on too loud or listen to some other music completely as it can get annoying. If you imagined someone playing the Bagpipes over and over again on loop, that's what you'll get with the sound in the game. Visually, it performs well on both handheld and TV mode, but it's nothing that will get the Switch performing to its maximum power.
Thank you to the folk at Young Fun Studio for providing us with a European review code.