E3 is just a matter of days away, and with many announcements to be made, a new console being exhibited, and perhaps a fair few re-masters from years gone by. I thought it would be fitting to show some love to the prehistoric consoles from yesteryear,  a blast from the past as such. Without these ancient, almost timeless retro entertainment systems, one could argue the gaming industry would not be where it is today. So I ask you, my fellow gaming nerds, to show some love to today's two main acts.
The Sega Megadrive (1988)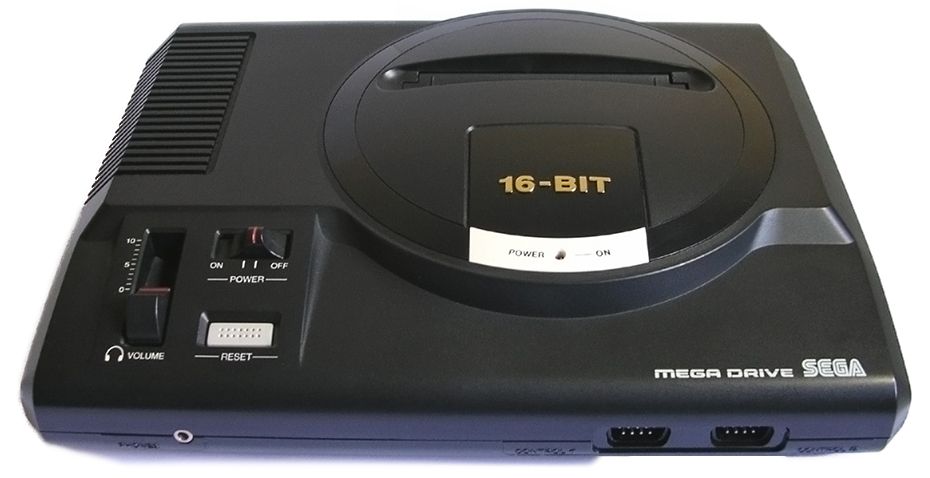 And lastly the Super Nintendo Entertainment System (SNES, 1990)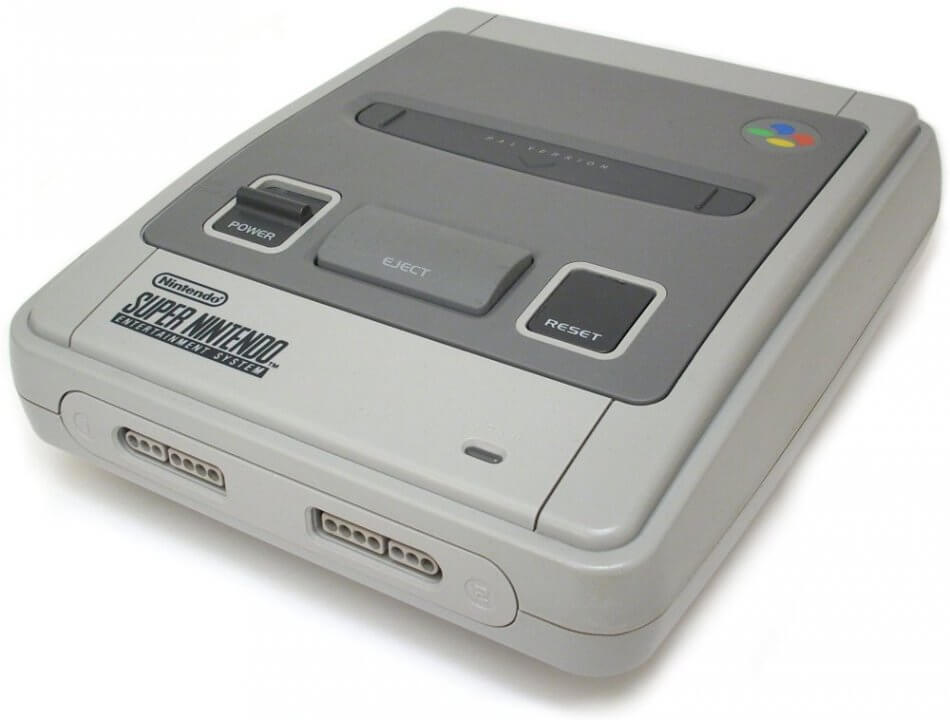 These two beauties brought me many moments of joy, from scaling the dizzying heights of "among the clouds" in the awesome Disney classic, the World of Illusion (SEGA remake, make this happen!). To the crazy shenanigans of Mario Kart, "Rainbow Road" still vexes me to this day, grrr. I'm sure many of you, also have an abundance of cherished memories on these two systems. I'm going to list a few games below, that exhilarated me and perhaps did for you also.
World of Illusion
World of illusion stars Mickey Mouse, and Donald Duck in a 2player co-operative, charming world of 2d platforming greatness. Released way back in 1992, the bar was certainly raised when Sega produced this title. Artwork, level designs and sounds inspired by the classic Disney films from years gone by, this game was a must have of its time.
Super Mario Kart
Mario Kart features Mario and friends/enemies from the Mario universe, on a crash course of mayhem. The very first title of the now much-loved series, this game had numerous modes like time trial, cup competitions, battle mode, and finally match race, across a very generous 20 tracks. Mario Kart was a huge success, a pioneer of multi-racing games and rightly up there in Nintendo's hall of gaming fame.
Sonic  3 and Knuckles
Some may be thinking why not Sonic 1 or Sonic 2, for me, this is the peak title in the catalogue of sonic games. Better special stages, a soundtrack that was a cut above, improved level designs, the inclusion of power-ups, and co-op play. The complete sonic experience. Carnival Night zone and Icecap zone were first class inclusions. Take a bow Sega. Released in 1994, it continues the story of Sonic chasing after the chaos emeralds, and Dr Eggman doing his utmost to stand in Sonics way. (You all knew at least one Sonic game was would be in here).
Chrono Trigger
Arguably the greatest turn-based RPG on the SNES, and of its time back in 1995. The game was a commercial success, its soundtrack and special effects were unprecedented, and it was one of the first of its kind to have multiple endings, an abundance of side quests that influenced character development, and graphics that were simply majestic for a 16bit console. If you're a fan of the JRPG genre, this game is an absolute must.
Streets of Rage 2
On a mission to rescue Adam from the Syndicate, taking down Mr X by any means necessary, this game is a 2d side scrolling beat up. Featuring an array of moves and weapons to use, as you advance through each level. The Jet and Zamza boss fight was damn challenging, I could never get to grips with those pesky jetpacks hah. The audio was second to none, heavily influenced by the techno/club scene, the soundtrack was impressively composed for such a system with limitations. If you've not experienced, or heard of the streets of rage series, I urge you to do so. I believe it's available on the Microsoft/PlayStation store services.
Zelda: A Link To The Past
The Zelda game that inspired the master sword, hook shot, and the spin attack, which is now a staple of today's game, Link To The Past was a huge critical success. Excruciating boss fights, expertly designed dungeons, a plethora of items, and a gorgeous world in Hyrule that's just begging to be explored, this was the game that started it all, helped shape the Zelda that we have today. If you're intrigued by the past of Zelda and wish to try former titles, a good start would be with this gem.
So many classics, this article could have been endless, I wouldn't wanna bore you all after all. However, here is an honorable mention list.
Earthworm Jim (SEGA)
Street Fighter Turbo II (SNES)
Donkey Kong Country (SNES)
Final Fantasy II (SNES)
Alex Kidd (SEGA)
Super Mario World II (SNES)
Busby (SEGA)
Mortal Kombat (SEGA/SNES)
Golden Axe (SEGA)
Who wins? Which is the better console?
Disagree with my list? Let me know below in the comment box, perhaps you'd like to see a game from that era remade, or the fanboy in you, demands to make a case for which console is the better? Come on then warriors of the keyboard, bring your swords to the table.