Get your claws into this
Before I get into this review, I want to share something with you. I don't have the patience or the interest in reading a long book, apart from the occasional Goosebumps novel when I was a child. So going into Danganronpa 1.2 Reload, everything pointed to me being bored after 15-20 minutes, seeing as it was a visual novel with almost next to no gameplay attached to it. They also say don't judge a book by its cover right? Then yeah, my assumptions were completely wrong as Danganronpa is a special game indeed.
Of course, Danganronpa has been out a few years now but NIS America decided to bring the first two games in a collection to the PlayStation 4, bearing (get it, Bear…….) in mind that the third installment of the Danganronpa series was due to be released this September. It give people like myself who missed out on Danganronpa the first time to experience two visual novels that had a lot of critical acclaim when first released. I'm so glad I got to review this as Danganonpa 1 and 2 are two of the best visual novels to ever get released, period.
Both visual novels are about a school for the Ultimates, namely called Hope Peak's Academy. You'll be surrounded by students of the highest order, all excelling at what they do best, hence the school inviting them to enroll, as it is an invitational school only. However, it soon becomes apparent that this is no original school, and it is run by an evil bear/devil hybrid, Monokuma. This bear is ruthless and will stop at nothing to get you and your classmates to do what he wants, which is ultimately kill each other. If you mix in Rupert the Bear with Cluedo, you'll probably get the idea of what the story is about.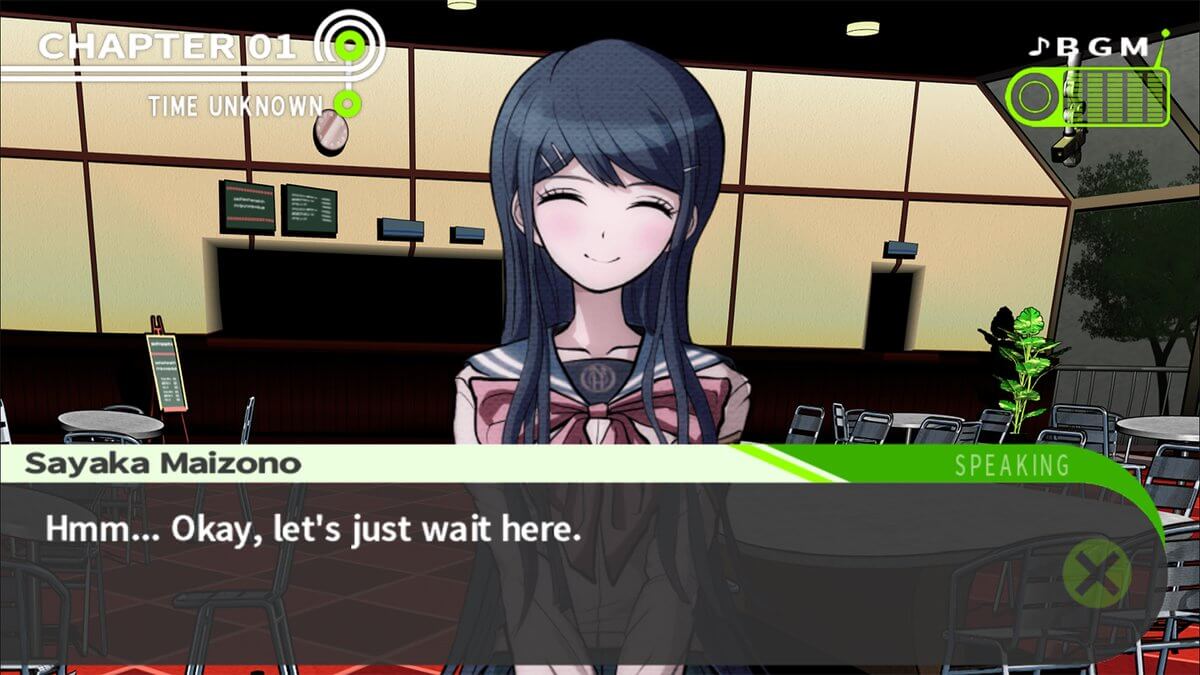 As you go through each story, you'll get to know each of your classmates (15 in total) and form bonds with each of them. I had my favorites and I am sure that you will too. The story is so deep and enriching in both games that you will find yourself caring more about some than others. Heck, there were some classmates in both Danganronpa titles that I wish I could kill myself….
Yup, both games (although the 2nd one starts weirdly) is about surviving. Each chapter will play out one of your classmate's deaths, and it is up to you and the others to find out who killed them. This is called a Class Trial. Find out the true murderer and he/she will be killed. Pick the wrong one and it's curtains for your story (you can re-try, don't worry!. The Class Trial is where you have more control of the game and to be honest, it's a bit like Jury Service only more exciting!
When somebody dies, before a Class Trial begins, you have to scour the school and the areas involved for evidence that supports the trial. You'll know when you have gathered all of the evidence as Monokuma will come up on the school speaker and announce that the Class Trial is about the start. This is where the fun begins. There are a number of gameplay elements that you have to solve in order to progress in the Class Trial and eventually, find the correct murderer and see him or her get punished, and trust me, the punishments are brutal!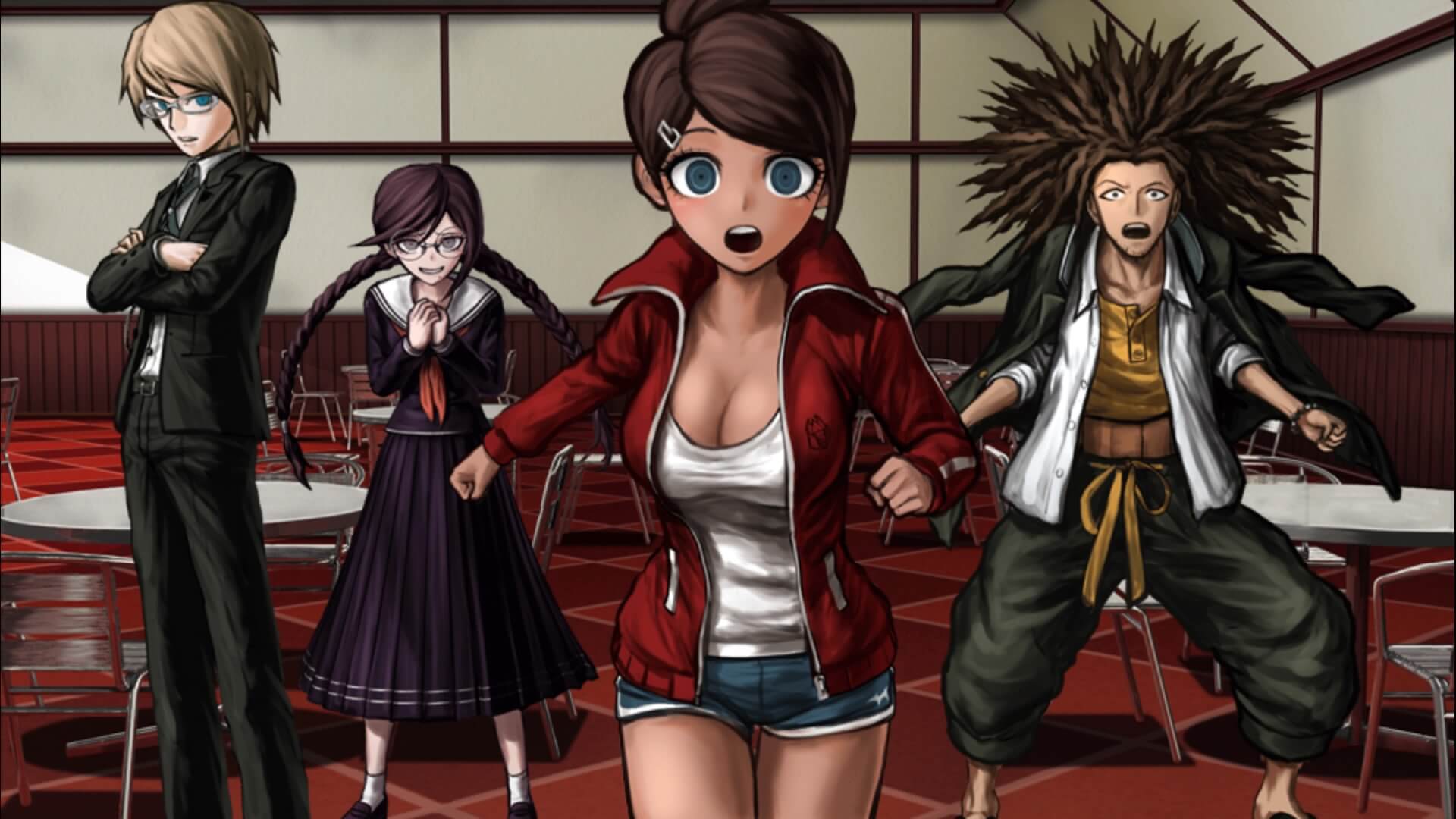 One of the gameplay elements in a class trial is attaching one of the evidence pieces to something one of your classmates says. You have to use the evidence in order to find a hole or dis-truth in what they are saying. Another element is a hangman style game. You then have to fill in the missing word by targeting and shooting the correct letts to fill out the word. When the Class Trial is complete, you have to fill in a comic book style with the missing pictures. There will be around 12 pictures that you have to insert into the correct blank spaces and only when you have done that, the trial and chapter can end.
Both Visual Novels are as good as each other and it took me around 15 hours to complete both. However, the stories are so good, you aren't going to want to miss out. Is there re-playabiltiy? I'm not too sure if you would but I still can't help but praise Spike Chunsoft for the work they have done with Danganronpa and I'm really looking forward to the third one this September.