Vari Reliable
Living on a second floor maisonette proves difficult when it comes to deliveries and when the delivery driver knocked my door one morning to help with carrying the Varidesk Pro Plus 36 this was a real challenge; fortunately the real challenge was over as what awaited was the most simplest of setups and relief had ensured soon after.
Anyone who owns a computer or a laptop or both knows the important of space. The Varidesk allows just that; upon opening the Varidesk is huge and much bigger than I had anticipated. The best part of assembling the desk came from simply extending it and popping it over my current desk as there is no nuts or bolts to be had here; just the pure enjoyment of setting up the desk to your requirement.
The Varidesk sits comfortably on top of your already existing desk and is of a a two tier design which adjusts depending on whether you are standing up or sitting down; it is perfect both in and out of the workplace. Simply place the monitors on the upper display and keyboard and mouse on the lower display. There is even room for your morning tea, lamps, phone and speakers; just about anything can be added for a desk station worthy of work and play.
The spring-loaded mechanism makes it easier to heighten or lower the station to your required setting and done by simply squeezing the handles each side. The lower part of the desk remains the same however but there are plenty of options when it comes to adjusting the upper display. It is perfectly sturdy when resting on your other desk you will even forget your other desk is there as I have.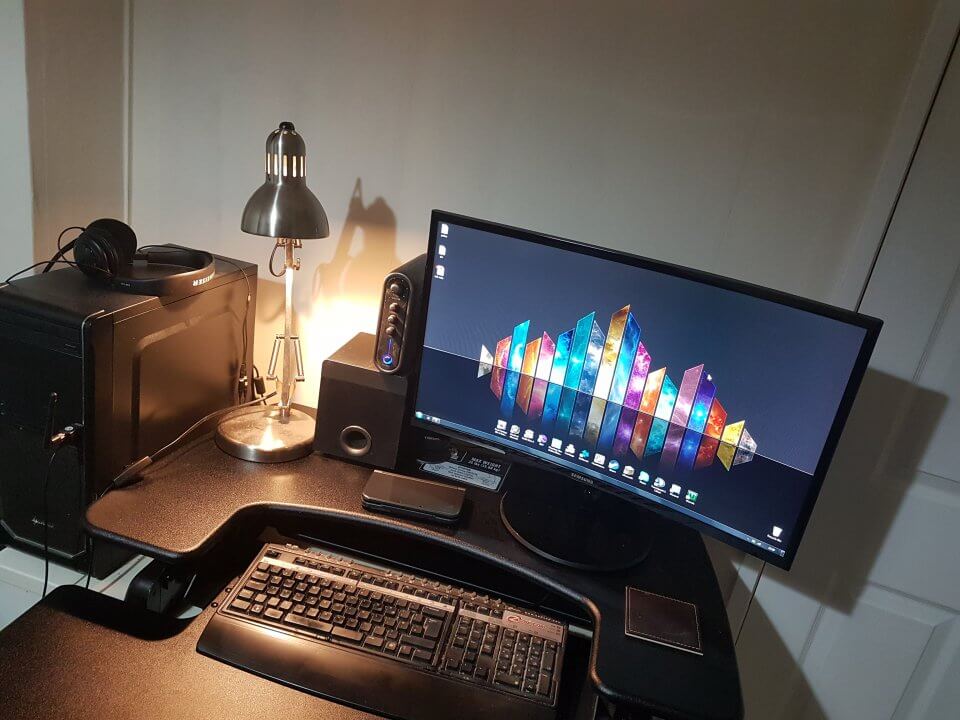 Here are the technical specifications regarding the desk itself.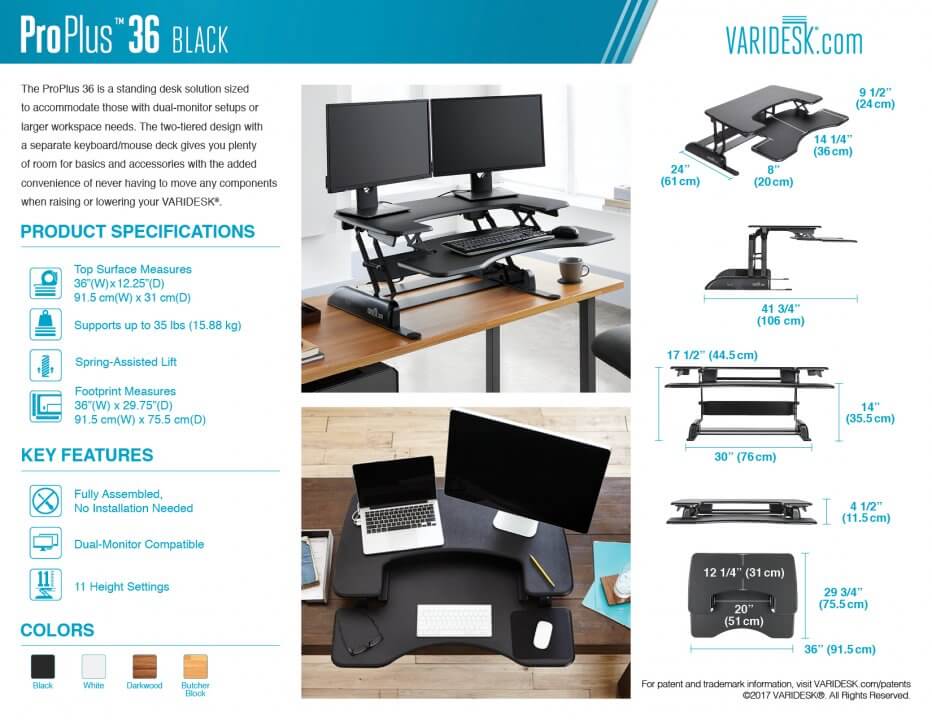 ---
The Varidesk Pro Plus 36 is available from here and a wider range of products are also available.