It's that time of year once again where we are all looking to buy Christmas presents for our loved ones. If you're not like me and don't tend to do it last minute…and it's for a younger gamer, then we may have the perfect gift for you lined up.
The folks at Quarto have published a new gaming book that is aimed for kids. It is written by the talented Ben Bertoli and very well illustrated by Spencer Wilson. The book is titled '101 Video Games to Play Before you Grow Up'.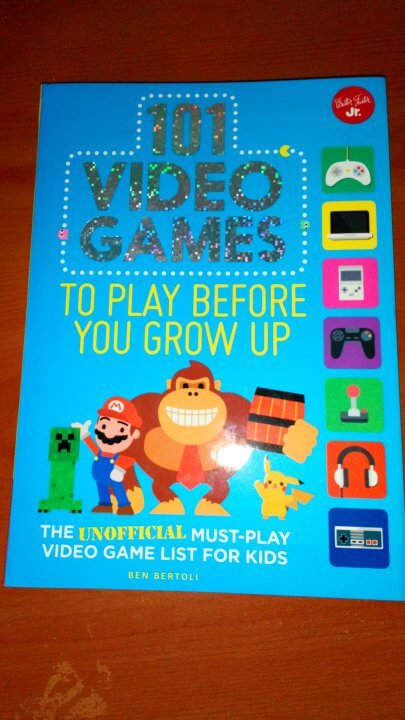 The book is aimed to give those children who are just starting their gaming adventures the definitive list of what games they should play before they grow up. It's not a countdown of games, rather than just some suggestions to what the author thinks they should play. There is a lot of categories that are covered including:
Platformer
Action & Adventure
Sports & Fighting
RPG & Strategy
Puzzle & Arcade
Party & Rhythm
I've been reading this book throughout the weekend and I have to say I agree with the choices. Classics such as Sonic, Mario and Banjo-Kazooie are highlighted as well as the recent and brilliant Undertale. Of course, a gaming definitive list wouldn't be the same without some Rocket League action. It's an impressive list to say the least and there are some titles I'd have forgotten about myself, which I shall go back to at a later date.
What is good about this is that with each game, it'll tell you a 'Did you know' fun fact about it. Something light hearted of course, but I definitely didn't realise some of the things about the games!
It is definitely aimed at a much younger audience, and you can tell that by the way it's designed and illustrated. Spencer has done a wonderful job in not only making it a good read for kids, but also making it colorful and a joy to turn each page. The images of Donkey Kong and Crash Bandicoot are just hilarious, but it's something kids will really enjoy when they turn from each page.
Of course, if you are using this list and plan on visiting all 101 games in the book, each game gives you a feedback section when you can check it off that you've played it, as well as giving your own little review with a rating and some short feelings about the game. This will be good for the adults and kids to come together and do together. One thing is for sure, you won't get through this book in a hurry. There are some very, very long games (multiple ones too as a series!) for you to play.
With that, I would really recommend you think of this as a gift for your child, or a young relative. I suppose even if you're an adult now, this book really suggests some fantastic games, hence me using it as well. It's just a lovely stocking filler and Ben and Spencer have done superb with this book.