As I start writing this article the time is 4:30pm BST, in 4 and a half hours Microsoft will take the stage in the first big show of E3 2019, showcasing new games and concepts for the next few years, and whatever else they may bring.
E3 is a great time of year for game enthusiasts, the presentations are full of surprises and insight into what we could be playing in the next few years, whilst also full of horribly scripted, awkward interactions that make for great entertainment. This year however is one of 'those' years though. It's a year where all the major titles hyped up over the last few years have all been released and there's not much else out there to get really pumped up for. There are some games, but compared to other years I think the general vibe isn't too hyped up. The obvious elephant in the room, or lack of elephant in the room is the omission of Sony. For the first time since 1995, since E3 began, Sony will not be be having a presentation and I think it really kills the mood for the entire event. It's like going to a party knowing that one friend isn't there who you really like to hang with, sure you'll still have a decent time, but it's definitely put a downer on the overall event. Still, this gives Microsoft all the more reason to really wow us with their content and even without Sony, we have some good conferences over the next few days to enjoy. Expectations? predictions? Wildcards? Let's get into it.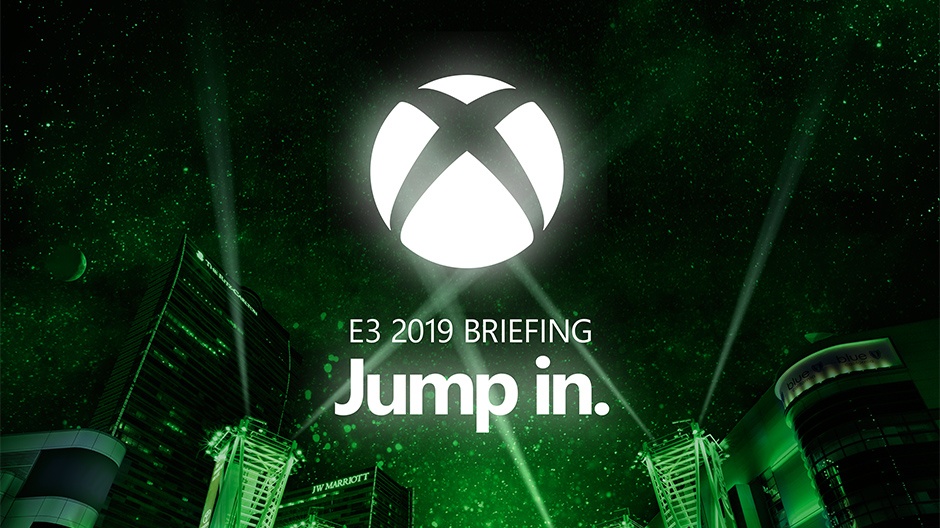 Microsoft
I have never been a massive Xbox fan. I've never owned an Xbox or been massively interested in any of their games. That said I'm not going to Sony fanboy over here – I want to see what Microsoft has to offer, and I think it has the potential to be the best show of E3. With the absence of Sony all eyes are on Microsoft now to showcase the third party titles that Sony won't be able to show off, as well as their first party titles. Halo Infinite intrigues me as to what type of game it will be. Some are saying it will be an open world game based on 'infinite' moniker and initial teaser, but we will no doubt be getting some info. Gears of War is a series I really don't care for, but I reckon we will see some Gears action. Microsoft also announced a plethora of first party titles that were to be shown off at their event. If these are AAA studio titles or generic indie games remains to be seen, but knowing E3, it will probably be the latter. As for Hardware I don't expect a proper announcement for a new console, however I do think Microsoft are going to heavily hint the idea that next year will be the year we'll see it – Nothing official, but very clear that it's coming. Other small announcements such as the Game Pass for PC are already floating around on the internet, but considering Xbox history of being a very service orientated business compared to it's rivals, it wouldn't surprise me. As I said with the absence of Sony all eyes are on Microsoft to be the poster boy for the third party titles, so hopefully it'll be a good show.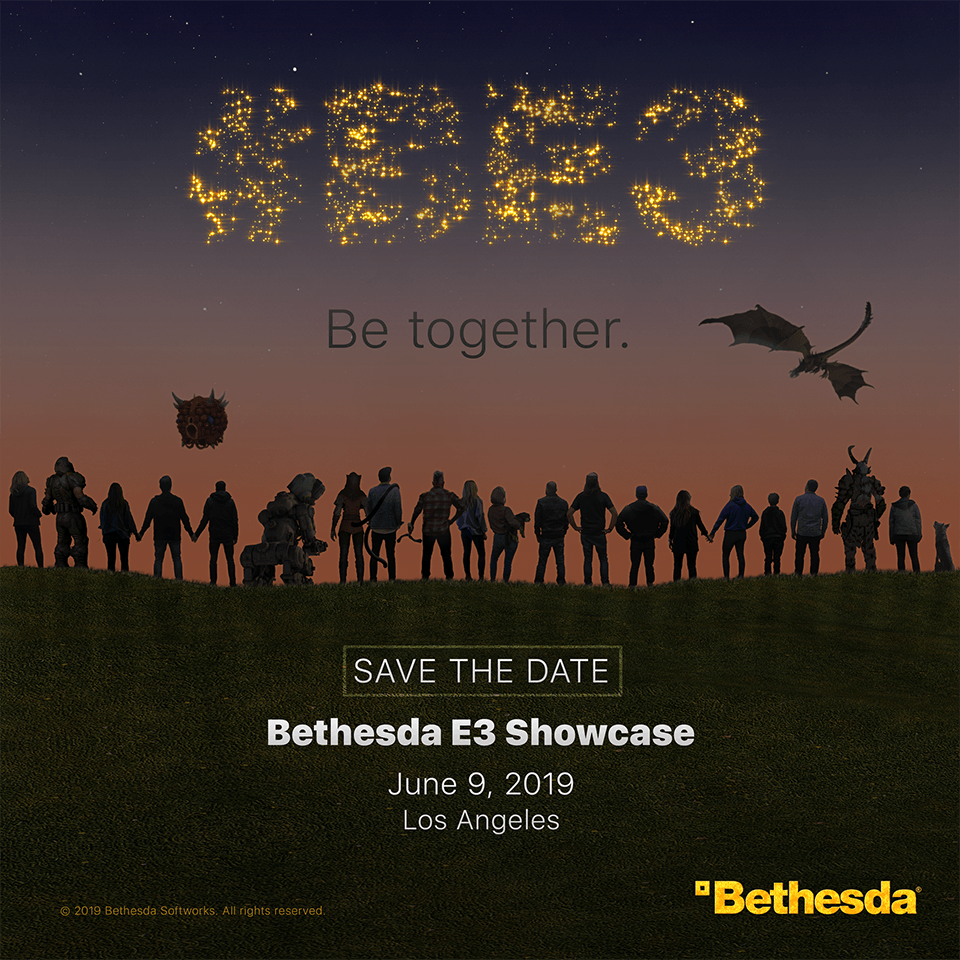 Bethesda
Bethesdas relationship with gamers has taken a turn over the last few years. Fallout 4 was ok, but mostly disappointing. Dishonored 2 was mostly the same as the first just less interesting. Elder Scrolls online continues to be a very ok but not really worth it MMORPG and Fallout 76 is a game that still exists. I feel they've really lost the confidence of gamers over the last few years but at the same time I think they know people will buy it if they hype it up enough and we can already guess most of the show. Doom Eternal is probably the most important game they're going to mention. I've been playing Doom since I was 6 years old and the most recent one was insane amount of fun with a killer soundtrack. The cut off at the end of the last game play trailer with the Arch-Vile, looks stupidly good, and one the most important games of the show – The other game being Starfield. So far we have a logo and that's it. I'm excited to see how Bethesda handle a game in space, even if it is using that same garbage engine no doubt, but it's still something new from a AAA game developer. Apart from that though, there isn't much else going on. Fallout 76 will get some update patches and maybe some free DLC, far fetched idea could be the game going free to play, but that's a bit of a wild one. Rage 2 DLC wouldn't be out of place along with Skyrim legends with the reaction of "Why are they promoting this". A new Dishonored game I would really like to see, but the blandness of the last one left a bad taste in my mouth. I'd welcome it, but get me hyped up with something different. And of course we have to talk about Elder Scrolls 6 with my prediction of they will not even mention Elder Scrolls 6. It's too soon, they've got Starfield to hype and we're on the cusp of new systems. It won't happen.
Ubisoft
Ubisoft will start with Just Dance and I will be amazed if they release it for the Wii still. They did last year and this year the Wii hits 13 years old, who is even at the Nintendo Wii office taking calls anymore? In any case it's Ubisoft and I'm a bit lost on what to expect here. Assassins Creed is the usual but this year I haven't heard anything from the rumor mill about a new game so what's going on? Is there a new one? I'm not really into the series anymore but I'm still interested to see where they go. The other major title is Beyond Good and Evil 2, a game that looks too good to be on current gen. We'll get some information I think, but honestly if they don't give us a release date I might start thinking that it's a next gen title and they're just waiting for those to show up first. Inbetween all this, what else? There is that Skull and Bones game that people seem to have forgotten about, along with a new WatchDogs game, 2 games I'm interested in, but not nearly enough to get hyped up for. A new Trials game? The Division 2 content? some weird VR stuff? maybe a new IP? A collab with Nintendo is also possible considering the 2 companies close relationship in the last few years but overall I think it's going to be a very generic show from Ubisoft.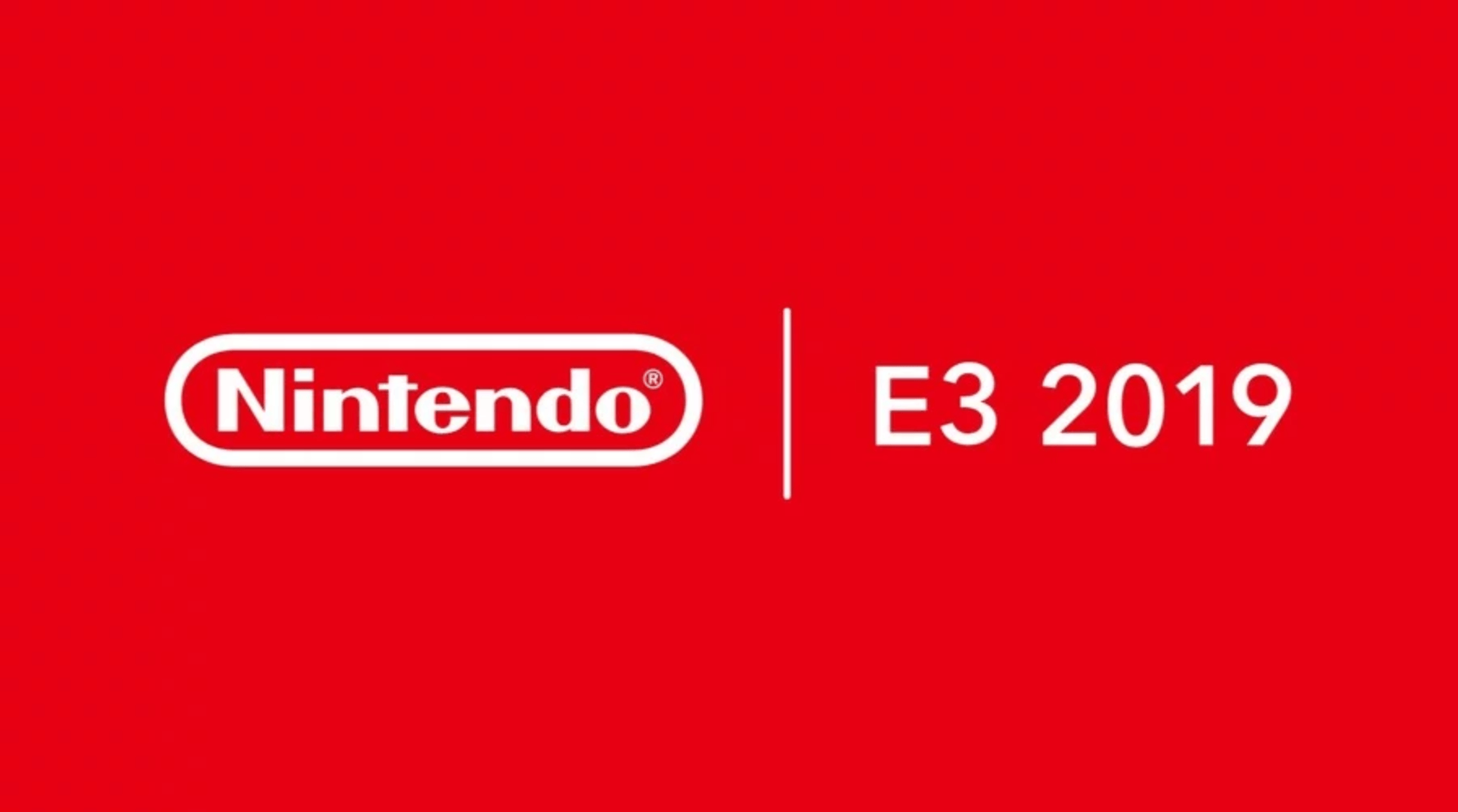 Nintendo
Nintendo have all the potential to really smash it out the park this year. Just with Microsoft the absence of Sony opens the potential to really blow us away, but unlike Microsoft, Nintendo already have a large array of first party characters and games ready to go, but if Nintendo use them is yet to be seen. We already know they'll talk about Pokemon Sword & Shield but considering the Direct was pretty recent I don't think they'll put too much time into it as they've given us a chunk of info already. They've also confirmed Links Awakening will be shown off and I am really looking forward to that. The old gameboy game is massively underrated and the new art style looks mad cute, all I need is a release date. Luigis Mansion 3 has also be confirmed to at Nintendo's show and while I massively enjoyed the first game I haven't really kept up with the rest of the series, maybe this one will force me to go back and check them out. That's what we know from Nintendo, so everything else is speculation. For me the major title is Metroid Prime 4. The Metroid Prime series are some of Nintendo's best and when they announced 4 some time ago I knew I had to get a Switch. I'd take a basic trailer at this point, I don't even need a release date. On the subject of sci-fi games and Nintendo, F-Zero. Nothing has been mentioned or rumored but it's been 16 years since F-Zero GX on the Gamecube and it's painful to see the series be ignored to the point where Captain Falcon is more of a smash character than an F-zero character. Speaking of smash a new smash character and stage is likely and probably some patch notes on a upcoming update. There is always the rumored "Switch Lite" that gets posted around time to time. I don't think the idea is too far-fetched but the idea has been very quiet for the last few months, so maybe? In terms of hardware I can't see them showing off anything else, but on their services front I would like to see some changes. Please update the Nintendo Live Service to include SNES games, or make the Wii virtual console fully integrated on the Switch. Nintendo must know the money they could make if they put N64 games on the Switch, or even better Gamecube titles on the Switch would be a dream. It's a lot to expect, so please Nintendo, use Sony's absence to really blast out what you've got.
The other games
Cyberpunk 2077
The announcement of Cyberpunk 2077 last year was the best part of E3. From the initial trailer back in 2013 I have been waiting for anything that got me closer to playing, and as soon as the lights dropped I knew what was coming – but I could not began to comprehend what I was about to see. It looked amazing. The game world, the designs, the city itself, the possibilities in Night City. The Cyberpunk ethos overall is a personal favorite of mine, music, art styles, films – I love it all. There's been Cyberpunk games before, but this one from CDprojekt Red look to combine everything I love into one game. Do I expect to see anything this year? Honestly, no. I think there will be a presence at E3, some behind the scenes footage, merch for conference goers, art from the game, but overall nothing that give us any more insight into when we'll get to play this game. I'd love to, but I'm happy to wait.
Elden Ring
When rumors started to circulate that George R.R. Martin of Game of Thrones fame was working with FromSoftware of Dark Souls to make a brand new game, I didn't think much of it. I'm not a fan of Game of Thrones but I am a fan of Dark Souls, but this time I just wasn't too interested for whatever reason. After Sekiro I started to expect that FromSoftware couldn't just keep making the same souls type game again and again, and that's fair, they want to try new things. When my housemate showed me the leaked image from the project, then I started to care. All we know is that it's called 'Elden Ring' and seems to be some sort of fantasy adventure game, and that's it. But considering FromSoftware and George R.R. Martins track record, it's definitely one to keep your eyes on.
Star Wars: Jedi Fallen Order
Ok this one is sort of cheating as it's been announced and shown off already. But it looks good. playing in the star wars world has always been fun but for the first time in a long time we were going to play in a canonically based game in the star wars world. It's a long way off but from what they've shown, it has a lot of potential.
Anything Battle Royale
I'm unsure if the Battle Royale formula is still popular, but it's not going to stop people from trying. EA pushed Apex a bit during their show so it's expected that main competitor Fortnite might show off a new area of the map, game type, skin etc. Will it be any good or will anyone care? I think the Battle Royale genre is on it's decline.
Wildcards
Konami "special announcement"
Konami have announced that on Tuesday they'll be making a special announcement. Now as its Konami your guess is as good as mine. The hopeful will go straight to Metal Gear and I'd love a new one, but without Kojima you're really playing with something you don't really know. Silent Hill is a possibility too, but it's Konami. It's a pachinko machine.
Any Sony involvement
Sony still have the potential to drop trailers during the event even though they're not there. It would be pretty stupid of them to make major announcements without the fanfare of a show though. This is why we was the Death Stranding trailer last week, and apart from that Sony really have nothing else going for it after this. It's possibly, but unlikely.