Turtle Beach have today announced that they have signed an eSports partnership with English Premier League Champions, Manchester City.
This new partnership will see all pro players who represent Manchester City eSports use official Turtle Beach headsets, gear and accessories.
On the field Manchester City have been dominant but they have also beeni nvesting resources in dominating the virtual game by signing prolific FIFA pro players Marcus 'Marcuzo' Jorgensen, and more recently Kai 'Deto' Wollin – the reigning PS4 world champion.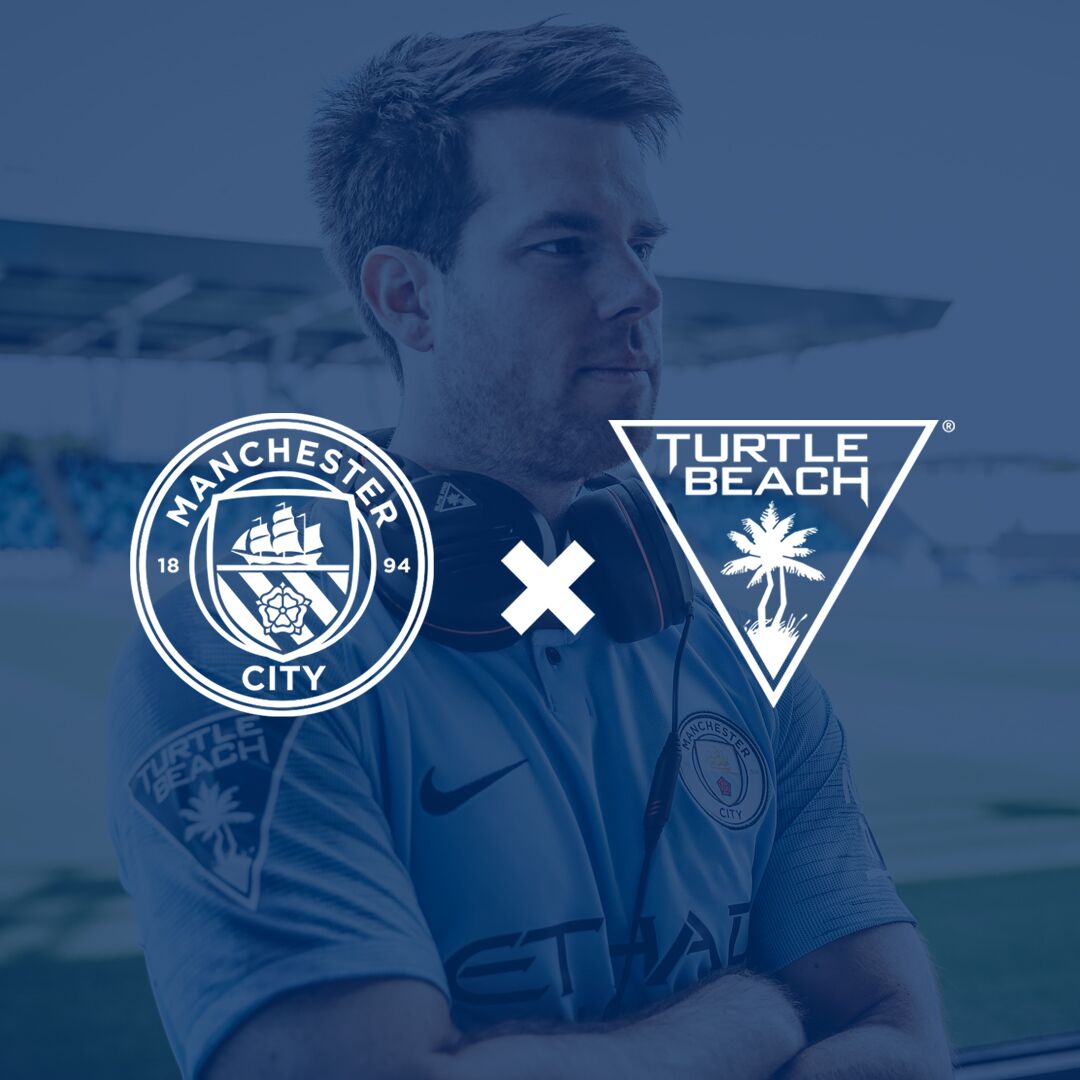 Starting tomorrow until August 4th, these players will be competing in the FIFA eWorld Cup Final at the O2 Arena in London. They are amongst the best 32 players in the world who have been competing all year to win their spot at the tournament which will crown the EA SPORTS FIFA 18 Grand Champion. Juergen Stark, CEO, Turtle Beach Corporation stated:
As the leading brand in gaming audio we're thrilled to team-up with the Premier League Champions. No matter what the game, competitive play is about total immersion, and that is what the Manchester City players can expect from our Elite Pro series. Manchester City is a truly global brand and while their esports endeavors are just beginning, we're ready to embark on the journey with them to help achieve even more success, both on the virtual pitch and off.
Damian Willoughby, Senior Vice President of Partnerships at Manchester City also added:
We're very excited to form this partnership with Turtle Beach as the Club expands its esports strategy. Both Marcus and Kai are at the top of their game and watching them compete throughout the season has been great, culminating in their qualification to the FIFA eWorld Cup. We are looking forward to working with Turtle Beach and their high-quality equipment to enhance gaming experiences for our players.
What do you think of this new partnership? Be sure to let us know your thoughts via the comment section below.